More HP licensing webOS talks, Samsung reportedly interested
By Emil Protalinski
TechSpot is celebrating its 25th anniversary. TechSpot means tech analysis and advice
you can trust
.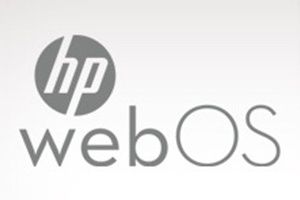 Earlier this month, we learned Hewlett-Packard was planning to do more with webOS than just put it on its tablets, smartphones, and PCs. In fact, earlier this month HP executives said the company would consider licensing webOS to a couple of select partners, but not broadly. Now we're hearing that talks have already started.
"We are talking to a number of companies," HP CEO Léo Apotheker said during an interview with Bloomberg in Beijing, declining to elaborate on details. "I can share with you that a number of companies have expressed interest. We are continuing our conversations." Apotheker declined to give a timeframe for deciding on webOS partners, saying "there is no time pressure to do this."
Rumor has it that Samsung has held talks to use webOS in its smartphones, according to three people with knowledge of the discussions. Unsurprisingly, HP and Samsung have declined to comment. Samsung has bet a lot on Android though, and it has been doing quite well as a result, so we'd be surprised if the Korean company were to focus resources on yet another OS.
HP completed its acquisition of Palm for $1.2 billion in July 2010. Despite suspicions by many that the company would kill webOS, so far it has done the exact opposite. In October 2010, HP officially introduced webOS 2.0, the most significant update to the platform since its launch in 2009, along with the Palm Pre 2, the first device to sport it. The HP TouchPad, which is launching tomorrow, is running webOS 3.0.
Three months ago, HP announced that it plans to put webOS on all of its PCs in 2012. A beta (running in a browser on Windows) is slated for this year. We're not too sure how we feel about having it run in a browser, but we're willing to see what HP cooks up before giving our thoughts.
HP's webOS strategy appears to be centered on leveraging its PC business to push webOS in mobile: both on smartphones and especially on tablets. It is way too soon to tell if this will work, but if webOS is going to succeed, another mobile OS will likely end up dying a slow death.