PeaZip
9.4.0
Free, open source archiver featuring volume spanning, authenticated encryption and compression in several formats.
PeaZip is a free file and archive manager, based on solid and proven Open Source technology of 7-Zip for handling mainstream archive formats, and other great Open Source tools (like FreeARC, PAQ, UPX...) for supporting additional file formats and features, in order to provide an all purpose zip utility featuring a powerful unified GUI that, unlike most of other classic file archivers like i.e. WinZip and WinRar, is natively portable and cross-platform.
PeaZip is mainly written in Free Pascal, using Lazarus. It is free software, released under the terms of the GNU Lesser General Public License.
Supports 7Z, 7-Zip sfx, ACE, ARJ, BZ2, CAB, CHM, CPIO, DEB, GZ, ISO, JAR, LHA/LZH, NSIS, OOo, PAQ/LPAQ, PEA, QUAD, RAR, RPM, split, TAR, Z, ZIP.
What's New
PeaZip 9.4.0 introduces support for adding, editing, and removing archive-level comments in RAR and ZIP/ZIPX files, interactively (Alt+M) and from batch scripts, on single or multiple archives at once even of mixed types.
It is now possible to directly add files and folders to archives in Brotli, BZip2, GZip, TAR, WIM, XZ, Zstd, and Zpaq formats (from command line, Automator scripts, .desktop files, and context menu items), and it was updated the (peazip)/res/share/batch folder containing scripting and system integration examples.
A total of 234 file extensions can now be opened as archives by PeaZip, with the addition of Apple iWork file formats.
PeaZip 9.3.0 changelog
PeaZip 9.3.0 improves the archive / file manager, adding the ability to display file-level comments in archives, and showing if current archive type can be edited.
Free space is now checked before archiving and extraction tasks.
It is now possible to manually set the Rar.exe or equivalent binary for RAR creation, to improve support for that function on Wine and other non-Windows based alternatives.
7z backend is updated to 23.01, and Pea to 1.13 release.
Themes are improved with new Contrast setting, and being now able to customize icons for archive types.
PeaZip 9.1.0 changelog
PeaZip 9.1.0 brings a major restyle in application's look & feel and themes, and many usability improvements for the file manager, and archiving / extraction screens. The scripting engine was refined, with the ability to adapt the syntax for a specific 7z version at runtime, and to export archive conversion tasks as scripts.
Support for TAR, Brotli, and Zstandard formats was improved.
A new PeaZip Portable package for BSD systems on x86_64 architecture is now available.
A total of 230 file extensions can now be opened as archives by PeaZip.
Translations are available in over than 30 languages, any help is welcome to translate PeaZip to new languages and to maintain current localizations up to date, so please consider taking the time to give a look to translations repository for newer language files and for any resource useful for translators.
SHA256 hash values of 9.1.0 packages
peazip-9.1.0.about_translations.zip 5754f69ea8c9fb744d81bb33e70c1d8297b2969cff32c52d433fde4842a7be02
peazip-9.1.0.DARWIN.aarch64.dmg 6bdb9c6f93f8b895cc810ddd4d77c7292f2e61364908fe1c4227917fd5a551f5
peazip-9.1.0.DARWIN.x86_64.dmg 108cde1885750d78bbd33f9cc46ea09278a0bc87e1cae6e0686027af7fac4e0f
peazip-9.1.0.LINUX.GTK2-1.x86_64.rpm 050b8eb18c244d6c7d991f0bb25692a43f485cbf60f08d9968de1321920d40aa
peazip-9.1.0.LINUX.Qt5-1.x86_64.rpm f2abd125f3f50c2f99e007f59940a2a17cd5a26f2b7b064a2dc579d58e92e880
peazip-9.1.0.pack.zip 7392d41c92183ca33cadcc4c1890e8c6d902faae2a732e188c43e7ee579825c4
peazip-9.1.0.src.zip 05273316cf0419aa3b980ec0d27275a6aae94dd7e647688879dd0946422f23dd
peazip-9.1.0.WIN64.exe 4a7d3fe5366c60bf35e8ab6e5010d9c033d157d728801aff1a8d67a4c42afccf
peazip-9.1.0.WINDOWS.exe 4535722b3d475a841b835e6097e10f9786a95ab1ce10329e6b676f587a43f230
PeaZip_9.1.0.0_x64__m1xx1d1szsx2y.msix 2ec3f789569dd089c9d5a4d94a3a319e0c2d60276e3ef2a33b623baa09b4091e
peazip_9.1.0.LINUX.GTK2-1_amd64.deb 5f3012dd098f291a663367b22028c60493bf045a5b655a762cf4b8d671cc08c2
peazip_9.1.0.LINUX.Qt5-1_amd64.deb 674dcea19359615c1905d501706c6c53a71a08c86a02bbbb440d92e0c1a4810a
peazip_help.pdf 0c01a3af45f9715919d8c8d5ab8fa1dc9b5c9939ece26e41364037dfe5cef056
peazip_portable-9.1.0.BSD.GTK2.x86_64.tar.gz 41244df6ff6921075b4cb51309a5530b625a2e5da31b772f9d1f3431caf0bd93
peazip_portable-9.1.0.LINUX.GTK2.x86_64.tar.gz f236cb11d7c648de15623dcf0b6f411749518ffd6755a4ac664da3dee103d04a
peazip_portable-9.1.0.LINUX.Qt5.x86_64.tar.gz 9f995bfc8c1708794a4beae9ac17e0a45087b02494f045bb2b859ad66ceaa542
peazip_portable-9.1.0.WIN64.zip d06d39a695376092c458a677a617a917b747cd8b879aa332872dfe2b3248da09
peazip_portable-9.1.0.WINDOWS.zip 750e81d403a151f088c9928309f80adca695d253f404894371a0e9e3aa2bcf64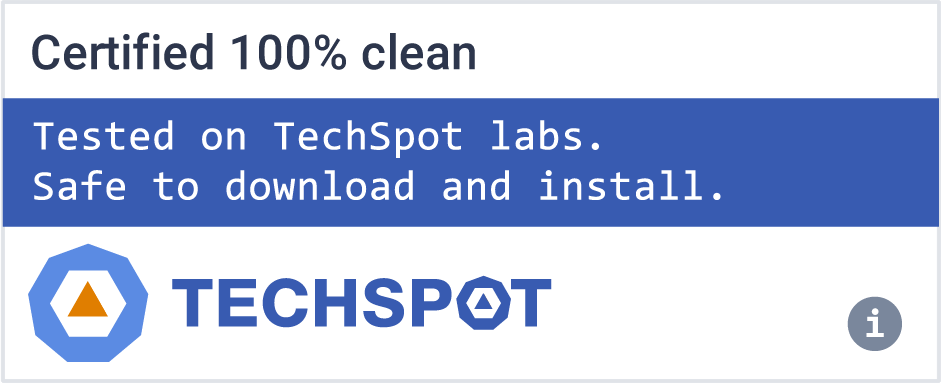 Software similar to PeaZip
6