TechSpot is celebrating its 25th anniversary. TechSpot means tech analysis and advice
you can trust
.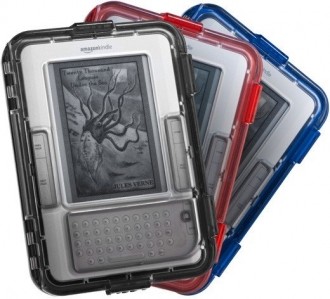 M-Edge, an accessory maker for the Kindle and other such devices, has sued Amazon for "unlawful corporate bullying." Filed in Maryland, the federal suit alleges that Amazon attempted to "hijack" M-Edge's products through threats, deceit, interference with customer relationships as well as patent infringement.
M-Edge has been building protective cases for Amazon's Kindle since it first launched in 2008, addressing a common complaint about the e-reader's flimsy default cover. At the time, Amazon commissioned 8% of M-Edge's sales, but that changed as the Kindle (and inherently, M-Edge's products) grew more popular.
After the Kindle appeared on Oprah Winfrey's show in October 2008, M-Edge's inventory sold out. That drew attention from Amazon, which requested that the accessory firm become a "special partner" in January 2009. As part of the relationship, Amazon vowed to give M-Edge pre-launch details about next-generation Kindles.
A month later, M-Edge entered a "Kindle Compatible" agreement that placed its products in Amazon's "Kindle Store" page. In exchange, Amazon requested another 7% slice of the sales (totaling 15%). Amazon wanted to advance the relationship in May 2009 by making M-Edge a "first-party" seller, but the firm declined.
Fast forward to November 2009, the companies penned a three-year agreement that locked M-Edge into the 15% commission while affording it special status as a preferred seller. Only two months into that deal, the e-tail giant demanded a new contract that would grant it 32% of sales and make M-Edge a "first-party" seller.
M-Edge refused and that's where Amazon proceeded with various strong-arm tactics. The company supposedly threatened to "de-list" M-Edge from Amazon.com unless it complied. Although the parties never signed a new agreement, in February 2010, Amazon demanded that M-Edge retroactively pay the 32% commission.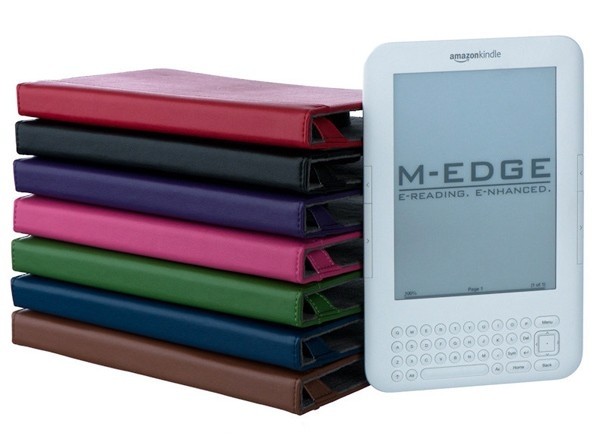 Unwilling to part with the $600,000, M-Edge told Amazon to take a hike. The harassment continued through May 2010 as Amazon kept pushing new contract terms, demanding unfair retroactive pay as well as threatening to "de-list" and bury M-Edge's products on Amazon.com. M-Edge caved to the pressure in July 2010.
The revised contract granted Amazon a 32% commission, allowing it to "extort" an extra $6.5 million from M-Edge. Despite making more cash, Amazon failed to honor its old agreement to share pre-launch details about the Kindle. The third-gen e-reader launched on July 28, 2010 and M-Edge only received a one-day notice.
What's more, the filing implies this was an attempt to hijack M-Edge's sales. Amazon launched its own covers that bared a stark resemblance to M-Edge's designs, all the way down to the colors chosen. M-Edge took the beating and in January 2011, Amazon demanded even more cash – another $150,000 a year, to be precise.
Amazon resorted to similar bullying methods, demanding onerous reporting requirements, vowing to de-list M-Edge's products and withholding payments. By March 2011, Amazon allegedly owed M-Edge nearly $2 million. That's a summarized version of the filing's background section. You can read the full 15-page complaint here.