TechSpot is celebrating its 25th anniversary. TechSpot means tech analysis and advice
you can trust
.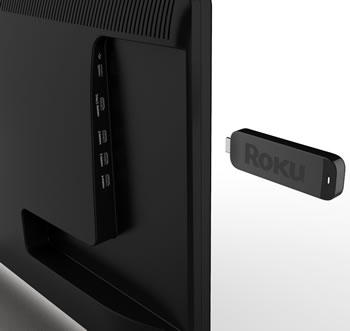 Roku is celebrating the new year by unveiling miniature set-top solution. Dubbed the "Roku Streaming Stick," it's approximately the same size as a USB flash drive but packs most of the functionality you'd find in a standard set-top box, such as integrated Wi-Fi connectivity and flash storage. The device plugs into your television's HDMI port and uses the new Mobile High-Definition Link (MHL) spec to provide access to the company's software platform, which includes an array of Web service applications.
Naturally, this form factor offers many benefits. The Streaming Stick is more portable, requires less effort to set up and doesn't need an external power source. Despite those advantages, the device seems to serve a very niche role. MHL still lacks widespread support among current-generation HDTVs, so Roku is waiting on next-gen models to come with technology. However, a sizable portion of those devices will be "Smart TVs" with integrated access to popular streaming and social networking services.
In other words, the Streaming Stick will charge people for features their TVs already have. Roku has reportedly partnered with Best Buy to bundle its device with the retailer's Insignia TVs. Speaking with Gigaom, the company said it sees plenty of potential in lower-end TVs that don't bother adding streaming software. But again, we're not sure how many budget TVs will go the extra mile to add MHL if they skip other Smart TV-like features. For now, we'll have to assume Roku knows something we don't.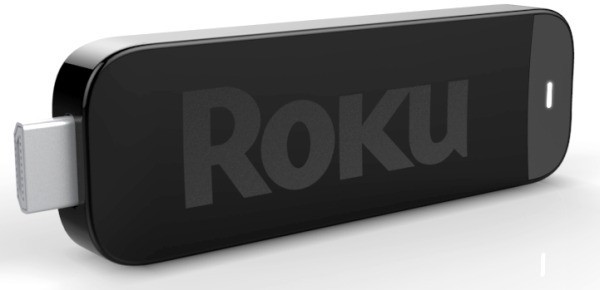 Without railing on the device too hard, it does offer least one other discernible benefit. Unlike other consumer electronics, people tend to use their TVs for six to eight years before replacing them. It's highly unlikely that the manufacturer of your TV will keep its software updated for that long. Not only will Roku offer support for lengthier durations, it's a lot cheaper to replace the Streaming Stick with a new model than it would be to chuck your entire TV because it lacks the desired software functionality.
The company plans to offer several models, including one that will let you play games using Roku's motion controller. The device is set to launch toward the second half of 2012 with pricing set between $50 and $100. The market should see plenty of competition over the coming 12 months. Boxee is said to be preparing new products, Apple will continue to elbow its way into the space and, undiscouraged by last year's failure, Google is expected to make another push with Google TV devices.