Pro-Israeli hackers release 4500 Saudi credit cards, DDoS bank websites
By Rick Burgess
TechSpot is celebrating its 25th anniversary. TechSpot means tech analysis and advice
you can trust
.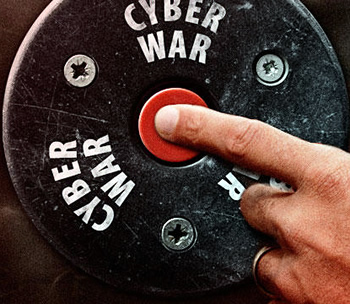 The ongoing saga between pro and anti-Israeli hackers continues to escalate as pro-Israel attackers use distributed denial of service attacks to take down the websites of three notable Saudi banks. In addition, hackers have released over 4,500 Saudi credits card numbers complete with expiration dates, names and addresses – data claimed to be pilfered during a recent infiltration of one of the largest Saudi financial institutions.
Hackers quickly took to pastebin with public messages. One paste posted by IDF-Team warned of the impending DDoS attack while this one confirmed the deed was successful. At the time of this writing, www.arabbank.ps, www.centralbank.ae and www.goverment.ae were inaccessible.
IDF-Team states in their message that, "Time limit: up to factors terrorists stop their terrorist acts against Israel" which implies these websites may remain down until the operators can circumvent the disruption or IDF-Team otherwise loses control. The hacking group warned they would take websites down for "weeks or months" at a time if anti-Israel hackers did not refrain from acting against Israel.
Earlier this month, anti-Israeli hackers began what has become a cyber war by stealing over 400,000 "Zionist" credit cards, several thousand of which were released and verified to be authentic. The attacker's anti-Israel message was clear, encouraging other hackers to take part in an online war against Israel.
A member of Anonymous who was partly responsible for the massive credit card theft, 0xOmar, became a "spokesperson" for the attacks while Israel's Deputy Foreign Minister, Danny Ayalon, issued a strongly worded statement likening hackers to terrorists. Ayalon threatened that no entity responsible for such attacks would be immune to Israel's retaliation.  
Hackers responded to Ayalon's threat by altering pictures of him on at least one government website and inserting "Death to Israel" messages on compromised sites. Attackers also published user names and passwords for roughly 10 government SCADA systems, published credentials for various government websites, released even more credit cards and launched a number of DDoS attacks.
Earlier this week, pro-Israeli hacker groups like IDF-Team retaliated by targeting Saudi government and financial websites with their own series of DDoS attacks. Hannibal, a hacker who has become the public "face" of the counter-attack, released 30,000 Saudi emails and Facebook passwords. The individual also threatened to release 10 million Saudi bank accounts, 4 million Saudi credit cards and the Facebook accounts of 30 million Saudi citizens if attacks against Israel do not cease.