Did that PC game come out resolution locked? Don't worry this guy will fix it for you
By Justin Kahn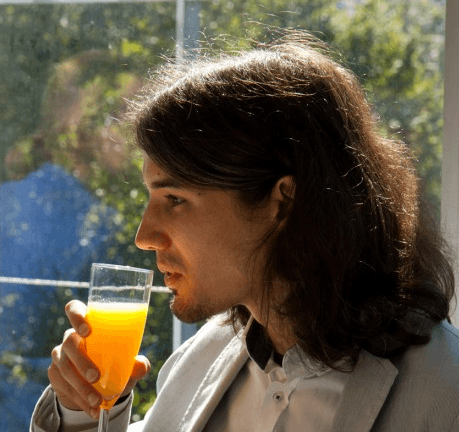 TechSpot is celebrating its 25th anniversary. TechSpot means tech analysis and advice
you can trust
.
Sometimes, when a game publisher releases PC ports of its console titles there are certain features PC gamers have come to expect that don't always make the cut. Sometimes the game's resolution is locked and there are a minimal set of graphical customization controls, which for many PC gamers can be problematic.
Recently, Rising Star Games released Deadly Premonition: The Director's Cut for the PC, but the horror game came out with its fair share of limitations, mainly that it was locked at 720p. As you can imagine, PC gamers became very vocal on NeoGaf about this until 29 year-old Austrian coder Peter Thoman (right) came to save the day.
Thoman, better known by his online handle Durante, has become well known for let's say "helping" publishers mod PC ports to better suit the platform. Within an hour of the news hitting NeoGaf, Thoman had posted, "I should be able to fix this." After one day of Deadly Premonition releasing on PC, Thoman had a patch downloadable that would allow gamers to manually adjust the game's resolution. After 70 hours of coding, spread across 2 weeks of work, Thoman offered up additional customization and enhancements to his mod including more reliable anti-aliasing, improved depth-of-field effects and an option for ambient occlusion.
To put it simply, he reverse-engineers the graphical output of the game, rather than tinkering with the game's source code to make the additional customization possible. You can see a before and after shot below.
He has also tweaked Dark Souls in a similar fashion, another Japanese title that released on PC with a locked resolution. As for why these games release this way, Thoman thinks that it's likely because of the publishers underestimating interest in the titles due to poor PC sales in Japan.
Thoman, who has a a Ph.D. in computer science, simply says he does this for free because he doesn't "like playing games at low resolution." When suggested that he get involved in this kind of work professionally, Thoman says he isn't interested, "I do this for fun...The more you do it as work, the less it will seem like fun."