Light's $1,300 L16 uses 16 cameras to capture 52-megapixel images
By Tim Schiesser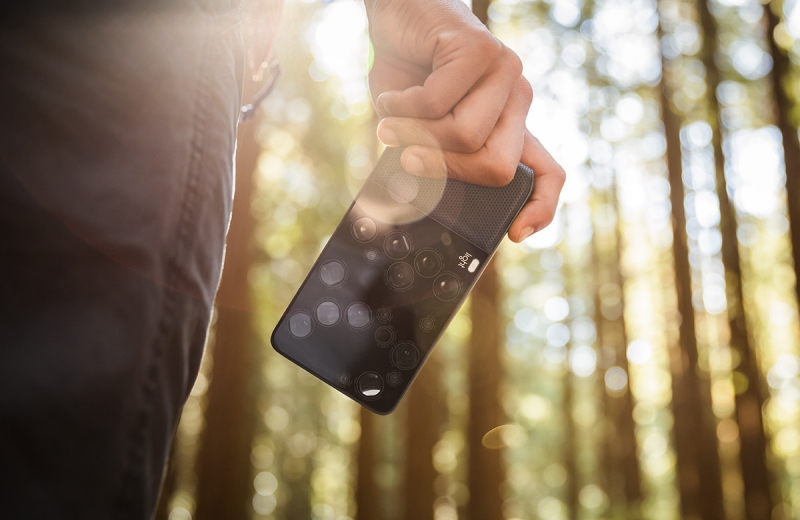 TechSpot is celebrating its 25th anniversary. TechSpot means tech analysis and advice
you can trust
.
Light has been quietly developing a very interesting compact, point-and-shoot camera solution that's designed to replace larger, bulkier DSLRs. Their product, called the L16, looks a little unusual, but its array of 16 cameras on the front allows it to be much more flexible and powerful than traditional point-and-shoot devices.
The L16's 16 camera sensors are divided into three groups, each paired with a lens of a different focal length. In total there are five cameras with 35mm effective focal length lenses, five with 70mm modules, and six with 150mm modules. When combined using clever software and stitching tools, the camera can zoom through an effective range of 35mm to 150mm without any moving parts or adjustable lenses.
The camera sensor behind each lens captures 13-megapixels, and their smaller smartphone-class size means the quality from a single sensor isn't as good as what you'd get from a DSLR. Where the L16 makes up for this fact is in its software, where the 16 captured photos can be stitched together into 52-megapixel images, which also helps reduce noise and improve low-light sensitivity.
The focus of the L16's images can be adjusted after they're taken, making this device similar to the Lytro in its flexibility. However the L16 can also capture 4K video, which is something the most expensive Lytro camera cannot manage.
If you want to buy an L16, it'll come at a price: Light will be initially selling the camera for $1,299 through a pre-order system, though after November 6th the price will jump to $1,699. Only a few thousand units will be made, but it's an awful lot of money to put down for a camera not shipping until late summer 2016.