Customer has his Tesla order canceled by Elon Musk because he posted a 'rude' open letter
By Rob Thubron 55 comments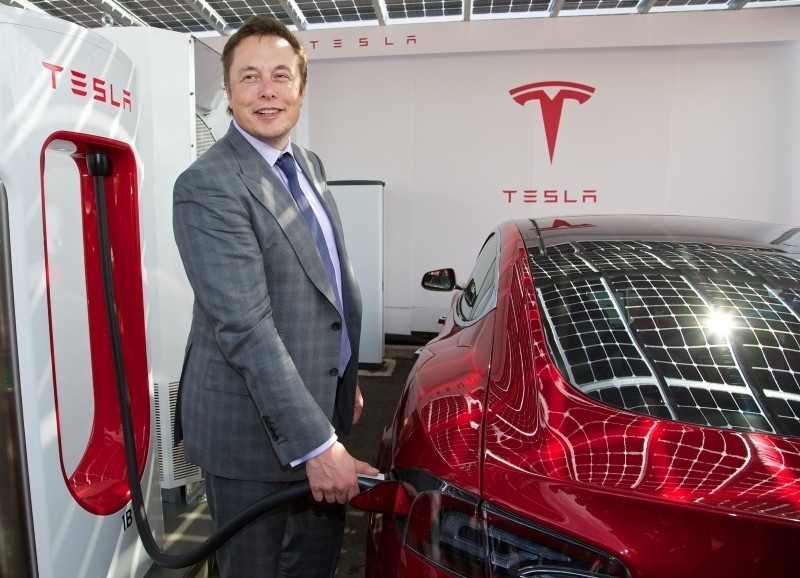 TechSpot is celebrating its 25th anniversary. TechSpot means tech analysis and advice
you can trust
.
If you're on the waiting list for a new Tesla vehicle, you may want to hold back on posting any unflattering comments regarding CEO Elon Musk - doing so may diminish your chances of ever receiving your order. Such is the case for Tesla customer Stewart Alsop, who had his electric car pre-order personally canceled by Musk after the blogger complained about him.
It all started when Californian venture capitalist Alsop wrote an open letter to Musk called 'You should be ashamed of yourself,' which addressed the badly run (according to him) launch event for the Tesla Motors Model X.
In the letter, Alsop complained about the overcrowding, the lack of food, and the fact that the event started two hours later than scheduled. But his biggest objection was that, despite placing a $5000 deposit on the car, he never got to test drive it at the event. Alsop concluded that it would be nice if Musk "showed some class and apologized to the people who believe in this product."
Musk, it seems, wasn't too forthcoming with his apology; in a follow-up post called 'Banned by Tesla,' Alsop revealed that during a phone call with the CEO, Musk considered the original letter to be a personal attack and was therefore canceling Alsop's order.
"I also hear that you are not comfortable having me own a Tesla car and have canceled my order for a Tesla Model X," Alsop wrote.
I must also admit that I am a little taken aback to be banned by Tesla. When I wrote a blog post about my BMW X1 called 'My Car Makes Me Feel Stoopid', the CEO of BMW didn't take the car back. And in the many articles and posts I have written criticizing products, companies and people, I have never been banned from doing business with any of the companies!
Musk confirmed that he was denying service to Alsop in a tweet.
Must be a slow news day if denying service to a super rude customer gets this much attention

--- Elon Musk (@elonmusk) February 3, 2016
The Model X was unveiled nearly two years later than originally scheduled. Musk has acknowledged that the "difficulty in engineering" some of the SUV's parts had been greater than he had originally expected.