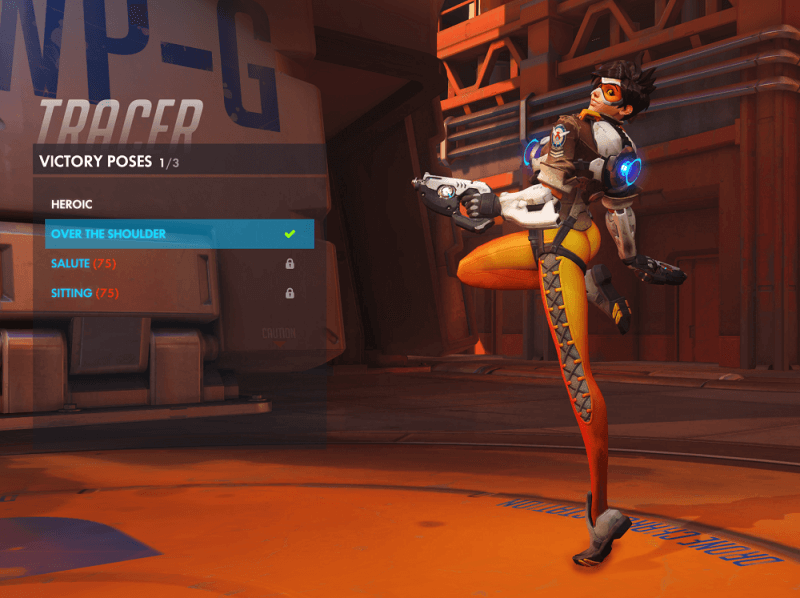 TechSpot is celebrating its 25th anniversary. TechSpot means tech analysis and advice
you can trust
.
Many people are probably aware of the online debate that kicked off last week after Blizzard removed a hero's victory pose from it's Overwatch game. The move was in response to a complaint from a fan that Tracer's over-the-shoulder stance "undermined" the company's commitment to strong female characters.
Now, a new pose has been revealed. As you can see, Tracer keeps the super-tight leggings and still manages to show off plenty of her backside, but her posture does seem more fun and playful. The fan who complained said the problem wasn't that the original pose was overtly sexual, it just wasn't in keeping with the character. The replacement does seem to have fixed the issue.
Fans have pointed out that the pose appears to imitate the type seen in many vintage pin-up girl posters, as shown below.
A few days after the complaint was voiced on the Battle.net forum by a user called Fipps, Overwatch's game director, Jeff Kaplan, posted that he agreed with the objection, and the pose would be removed. He added that the team had been debating changing it even before Fipps claimed it turned Tracer into "another bland female sex symbol."
"That pose [which] had been called into question from an appropriateness standpoint by players in our community did help influence our decision – getting that kind of feedback is part of the reason we're holding a closed beta test – but it wasn't the only factor. We made the decision to go with a different pose in part because we shared some of the same concerns, but also because we wanted to create something better," said Kaplan. "We actually already have an alternate pose that we love and we feel speaks more to the character of Tracer."
Most Overwatch players seem happy with the replacement, but there are many who see the move as Blizzard pandering to the demands of fans, something that Kaplan denies. "This wasn't pandering or caving, though. This was the right call from our perspective, and we think the game will be just as fun the next time you play it," he said.
On the very small chance that you haven't seen it, here's the original pose by Tracer.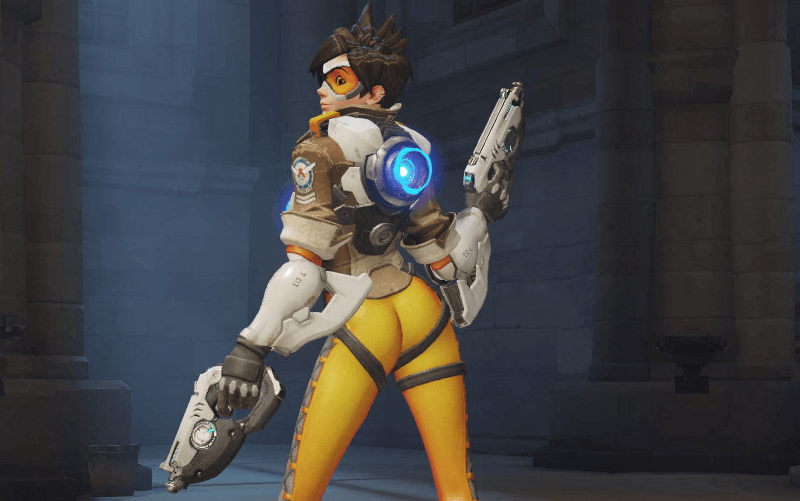 Overwatch is coming to PC, Xbox One and PS4 on May 24. All three platforms will get an open beta from May 5 - 9.