Intel's first Core X-series CPUs go up for pre-order today, first reviews hit the web
Intel is ready to take on AMD's Threadripper
By Jose Vilches 20 comments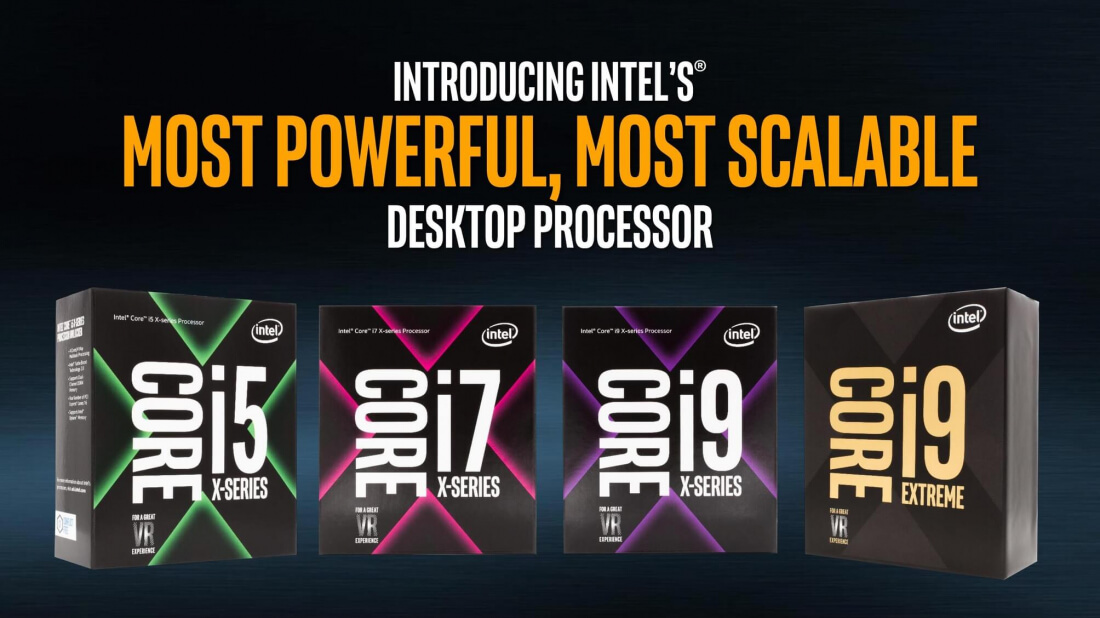 TechSpot is celebrating its 25th anniversary. TechSpot means tech analysis and advice
you can trust
.
Reviews of Intel's Core i9-7900X will go live today, but a couple of UK sites unconcerned about NDAs jumped the gun this weekend, so acknowledging that here at TechSpot we've been left out of the loop for a few more days due to a shipment delay of our CPU samples (in-house review coming in a few days, we promise), here's some preliminary information that's already available at Bit-tech and Hexus.
The Core i9-7900X is a 10-core/20-thread chip, coming at the same $1000 price as earlier Extreme Edition models such as the Core i7-965 EE. This first Core i9 chip will operate all cores at a base frequency of 3.3 GHz, TurboBoost 3.0 to up to 4.5 GHz, and a huge 10 MB L2 cache. The chip has been given a 140 watt TDP rating, with quad-channel memory support and 44 PCIe lanes.
The initial lineup coming out this month includes two Kaby Lake-X processors --- Core i5-7640X and Core i7-7740X --- and three Skylake-X chips --- Core i7-7800X, Core i7-7820X and Core i9-7900X.
Core i9 models sporting 12, 14 and 16-cores will become available later in the year at even less attainable prices. In the meantime, here are some performance graphs from Bit-tech and Hexus, you can visit those two sites for more performance figures. As a side note, we hear from fellow reviewers that until the very last minute these new Intel CPUs were having motherboard issues, with new BIOS revisions being issued this past weekend improving performance quite a bit.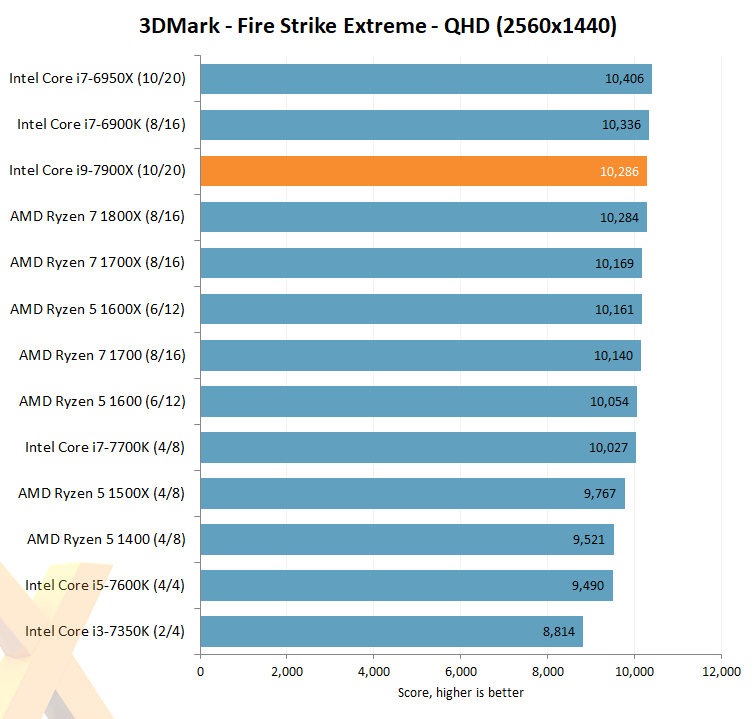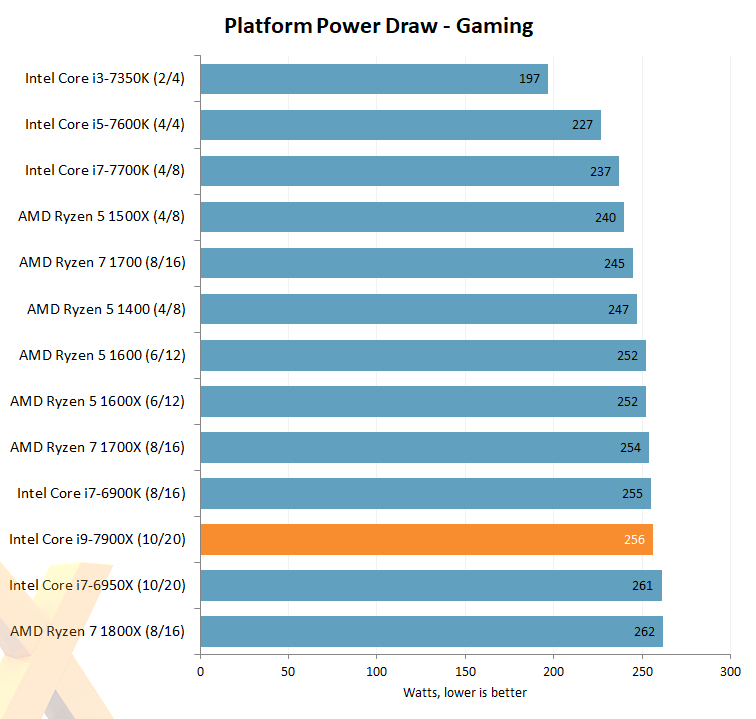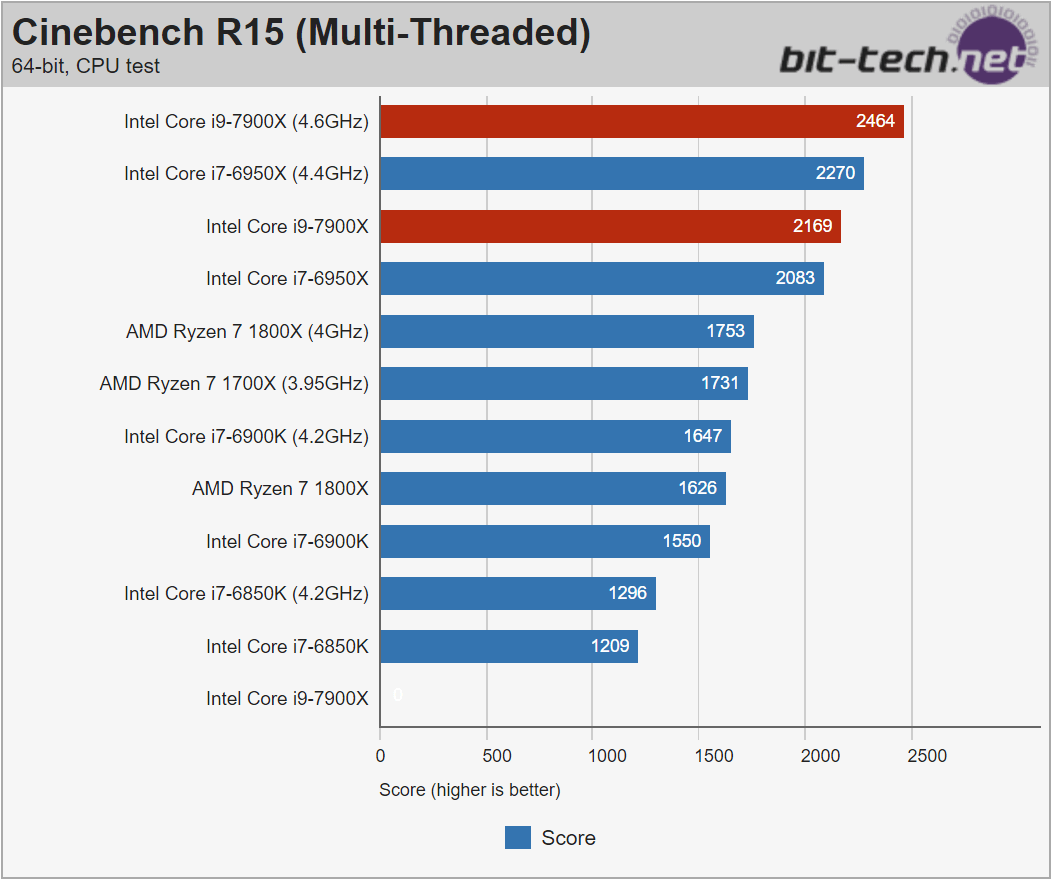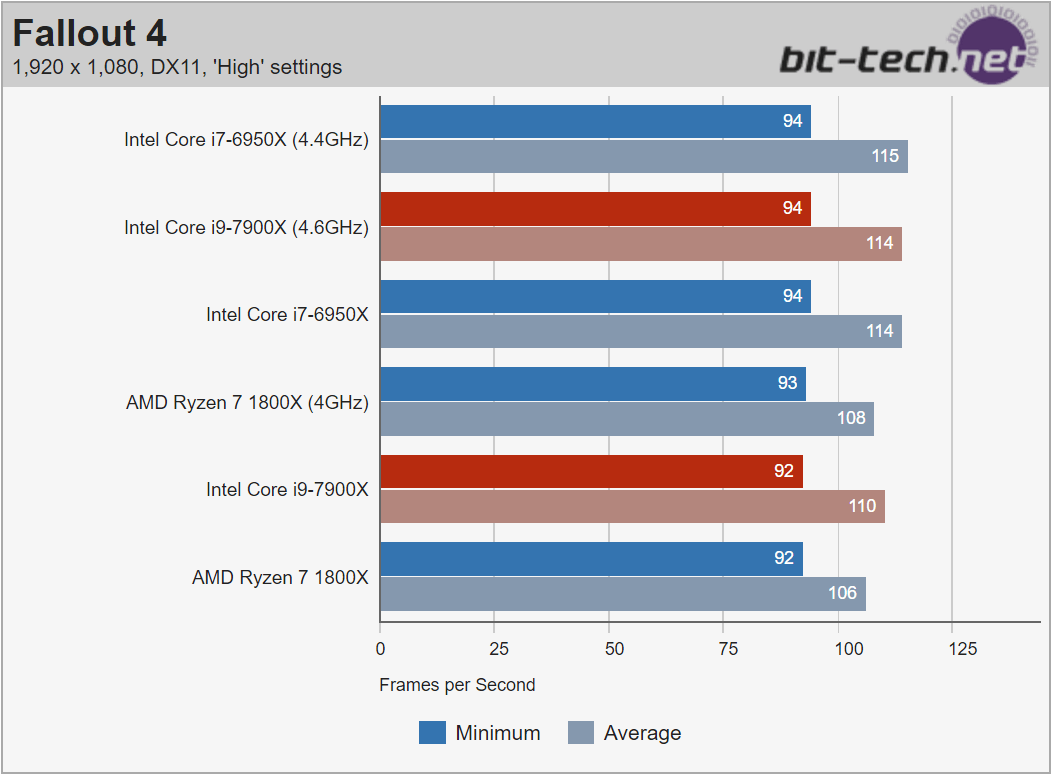 Intel formally introduced its X-series processors at Computex last month, which include both Skylake-X as well as the Kaby Lake-X architecture in variants featuring from 4 to as many as 18 cores. Today, the company is following up with more details regarding price and availability.
According to a press release, 4-core, 6-core, 8-core, and 10-core chips will be available for preorder on June 19 with shipments commencing the following week on June 26. Availability for the rest of the family will soon follow, with the 12-core Intel Core i9-7920X X-series processor expected to start shipping in August, and the Intel Core i9-7940X X-series processor, Intel Core i9-7960X X-series processor and 18-core Intel Core i9-7980X Extreme Edition processors, expected to start shipping in October.
"Intel's heritage in gaming has been built around technical innovation that brings to life amazing experiences - and it's also an area where we want to keeping pushing the limits of what's possible with our technology," said Gregory Bryant, senior vice president and general manager of the Client Computing Group at Intel Corporation. "From giving the world its first look at our upcoming Intel Core i9 Extreme Edition processor to accelerating esports and the future of VR esports, we're excited to be part of one of the strongest PC gaming showcases at E3 in recent years."
All the Core X CPUs use the new X299 chipset (socket 2066), which boasts up to eight SATA 3.0 ports, up to ten USB 3.0 ports, and, when using CPUs with 10 cores or more, 44 PCIe 3.0 lanes. Be sure to check our breakdown of the upcoming lineup and how it's positioned to compete with AMD's Threadripper series.