This $119 HDMI cable has an embedded digital signal processor that can remove aliasing
Get rid of your jaggies without sacrificing performance
By Rob Thubron 14 comments
TechSpot is celebrating its 25th anniversary. TechSpot means tech analysis and advice
you can trust
.
Costly HDMI cables that promise to drastically improve picture quality have been around for years, but there's often no discernible difference between the images they provide and those from cheaper products. Marseille's mCable Gaming Edition, however, seems to be an exception. It's a $119 HDMI that features a built-in advanced graphics post-processing engine.
One end of cable features an additional USB connector that powers the cable's embedded digital signal processor, which allows contextual anti-aliasing and adaptive resolution scaling. It also supports 1080p framerates up to 120 fps and has a sub-1ms lag.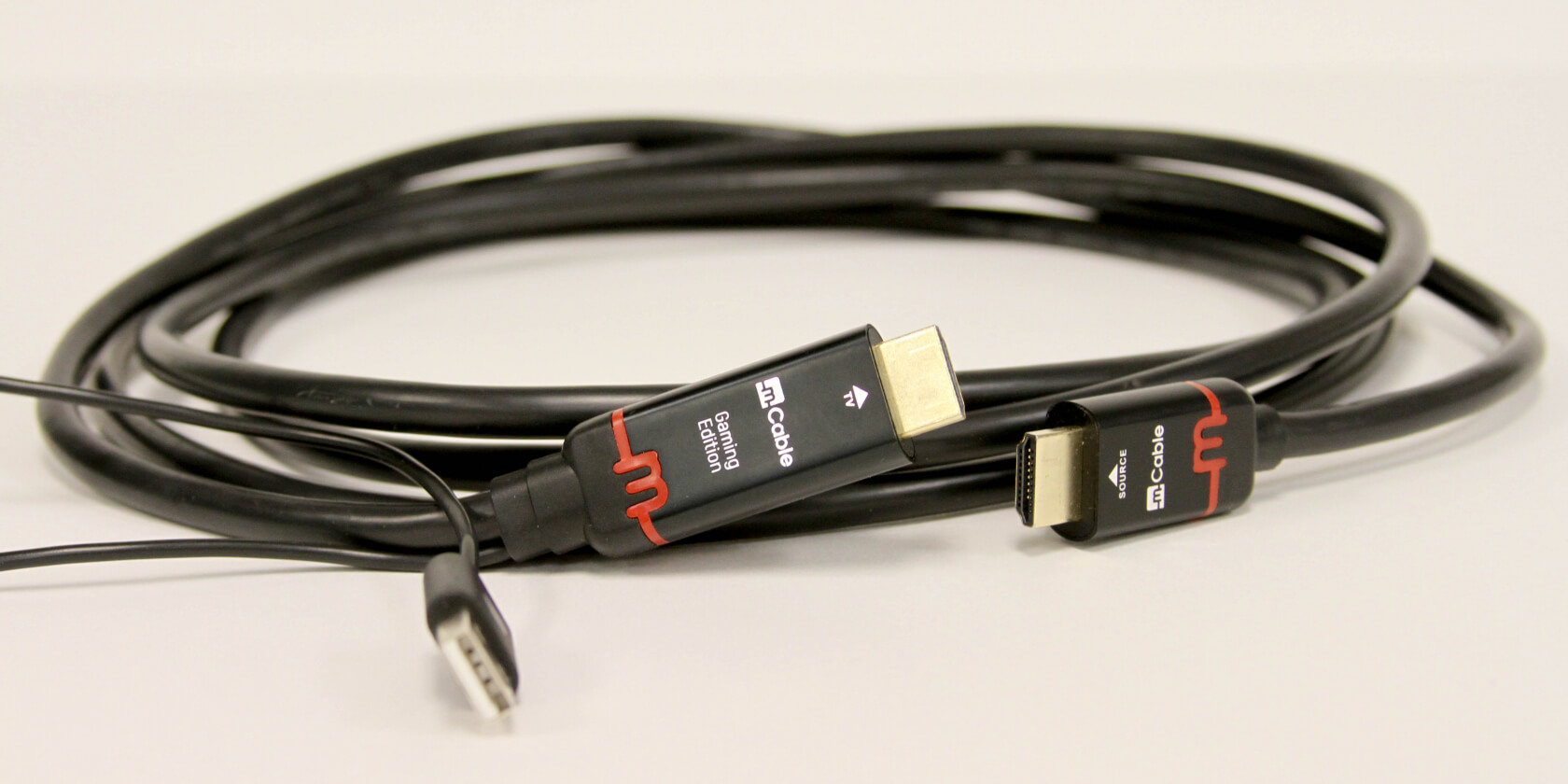 While this all sounds like it could be nothing but more empty promises (i.e., lies) from HDMI makers, it turns out that this particular cable really can do what it claims. YouTube channel Linus Tech Tips found it improved both game and video output (check out the video below) through its anti-aliasing and upscaling abilities, while PCPerspective also found a "noticeable difference in image quality" without introducing any lag.
The mCable can be used with PC games and could be an asset for those with an underpowered GPU --- as long as they're willing to pay the high price. It's also useful for older titles that lack AA options. But it's primarily targeted toward console owners who don't have adjustable graphics settings in their games.
"Aliasing is made worse by limited GPU resources in current game console platforms. Rendered resolution achieved in the console is not sufficient," writes Marseille, meaning that an outside-the-box solution is required.
The company captured some images showing the difference in quality between its cable and a standard HDMI. The picture below is taken from a PlayStation 3.
And this is one from an Xbox 360:
"Gaming consoles have a problem: they can't draw very well," explained Marseille. "Even if they're high powered, they still miss a lot of key details because all processors are physically limited, leading to insufficient sampling resolution and framerate, which leads to common 'artifacts' such as jagged edges and shimmering textures."
The mCable Gaming Edition starts at $119 for the 3-foot version and goes up to $139 for a 9-foot cable.