New York State governor signs legislation banning public vaping indoors
Bad news for e-cigarette users in New York
By Cohen Coberly 15 comments
TechSpot is celebrating its 25th anniversary. TechSpot means tech analysis and advice
you can trust
.
While the use of e-cigarettes and vapes in public locations has been seen by many as a more acceptable alternative to the smoking of actual cigarettes, New York State begs to differ. Back in July, state Governor Andrew Cuomo signed legislation that banned the use of e-cigarette products in public and private school areas.
Today, Governor Cuomo signed additional legislation that could further restrict the use of electronic cigarettes and vapes in indoor public spaces throughout the state. The bill in question (S.2543A/A.516A) bans all e-cigarette and vape use "everywhere that smoking tobacco products are prohibited."
Governor Cuomo briefly explained his reasoning behind the decision in the following statement:
"These products are marketed as a healthier alternative to cigarettes but the reality is they also carry long-term risks to the health of users and those around them," Governor Cuomo said. "This measure closes another dangerous loophole in the law, creating a stronger, healthier New York for all."
Bill sponsor Senator Kemp Hannon concurs with Cuomo's assessment. "As the proud sponsor of this legislation, I am pleased New York will be taking this step to protect New Yorkers from the potential harms of e-cigarettes. E-cigarettes often contain toxic chemicals in addition to nicotine, something bystanders should not be forced to breathe," Hannon said in a state news release.
Specifically, the state leadership feels that due to the lack of e-cigarette manufacturing regulations, bystanders could be exposed to dangerous chemicals without their knowledge or consent.
According to the release, "Some ingredients found in e-cigarettes are considered toxic and there is no regulation of what chemicals e-cigarettes contain..." The release notes that the inhalation of these unknown chemicals could result in serious long-term health complications.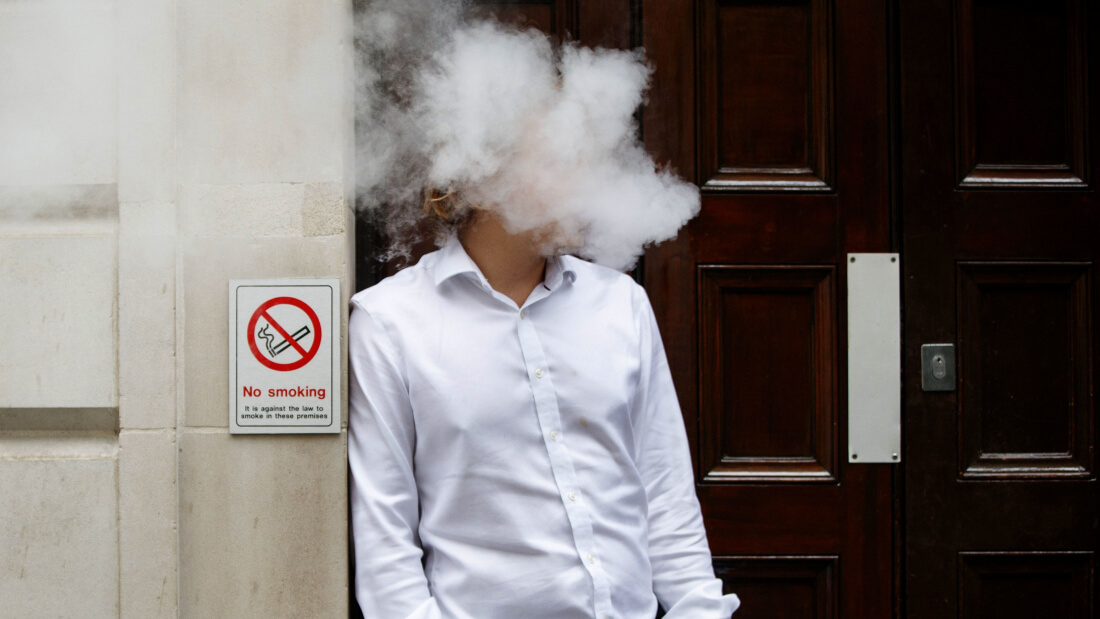 It's no secret that the e-cigarette/vaping industry is big business. According to reports from the Centers for Disease Control and Prevention (CDC), the industry is now worth roughly $2.5-billion. Among high school students alone, e-cigarette/vape usage saw a 900 percent growth spike between 2011 and 2015.
As you might expect with such numbers, e-cigarette users haven't gone down without a fight. New York City's C.L.A.S.H. – a smokers' rights organization – filed legal action against the city of New York back in January. Though the action ultimately failed, C.L.A.S.H. claimed that the regulation of e-cigarettes as an addendum to the Smoke-Free Air Act was unconstitutional.
It's worth noting that by placing e-cigarettes and vapes on the same level as traditional cigarettes statewide, Cuomo is merely closing the gap between the 70 percent of New York State's cities that have already instituted similar regulations and the 30 percent that haven't.