MegaBots wants to crowdfund a giant robot fighting tournament
It'll go down if they can raise $950,000
By Shawn Knight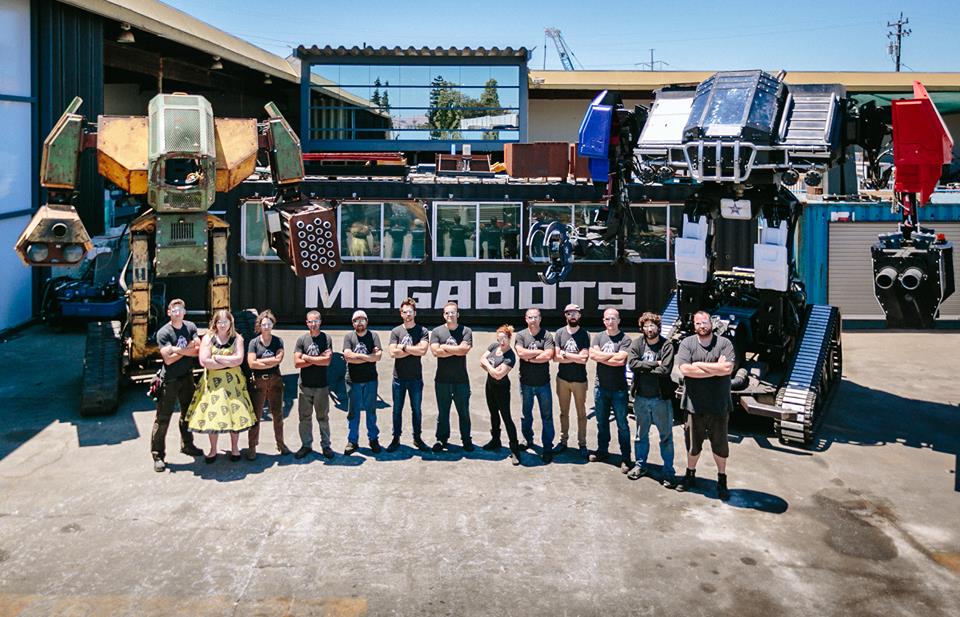 TechSpot is celebrating its 25th anniversary. TechSpot means tech analysis and advice
you can trust
.
MegaBots, the team behind the American half of the recent giant robot battle, wants to do it again. Specifically, they claim that teams from all over the world are interested in building robots and waging war against them. So, they're going to create a giant robot tournament to settle the score... that is, if they can get enough support for the project.
MegaBots is turning to Kickstarter to fund the tourney. They're seeking to raise $950,000 and already have around $12,000 from 174 backers. But, with 29 days to go, there's still a chance it could go viral and get the money it needs.
It's worth mentioning that this is an all-or-nothing campaign, not a flexible funding effort. That means, if they don't reach their goal, the project will receive zero funding.
The first battle between MegaBots and Japan's Suidobashi Heavy Industries was about what you'd expect: heavy on the editing and theatrics, kind of light on actual action. That event played out over the course of several days but was presented online in a condensed, round-by-round video.
MegaBots views this as an opportunity to jumpstart a new sport and believes it can do so within the next decade. That may be a bit of a reach but then again, competitive gaming is now considered a sport so is it really that wild to envision a robot combat league?