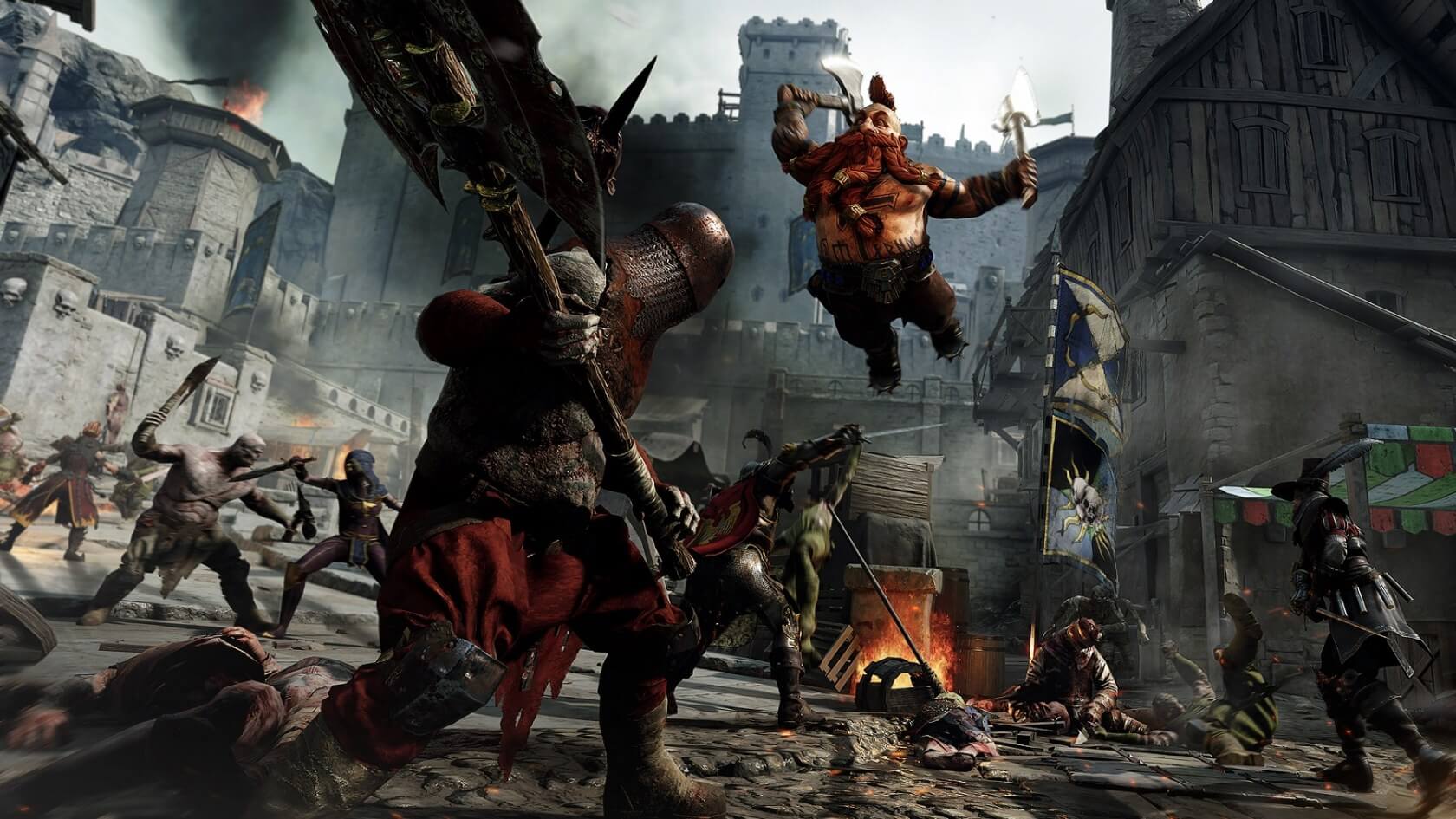 TechSpot is celebrating its 25th anniversary. TechSpot means tech analysis and advice
you can trust
.
What just happened? We know there are a ridiculous number of games on Steam, but which ones have been the most popular in 2018? To answer this question, the company has released a list revealing its top sellers, top releases by each month, top VR games, and most played titles.
As it did last year, Steam didn't number its best-selling games list; instead, it's split into four categories: platinum, gold, silver, and bronze. The top tier contains some expected names---PUBG, GTA V, Rocket League---but there are also some less expected entries, such as Jurassic World: Evolution and Kingdom Come: Deliverance. While the latter made our Best PC Games (You Should Be Playing) feature, not everyone loved its focus on realism, which at times borders on fussy. Elsewhere on the list, I'm pleased to see personal favorite Vermintide 2 make an appearance.
The most simultaneous players category is broken down into three sections: over 100,000 concurrent players, over 50,000, and over 25,000. Only six games made the top tier: Dota 2, PUBG, Warframe, CS: GO, GTA V, and Rainbow Six Siege. In the over 50,000 section, we see that near 7-year-old Skyrim is still popular, as is Gary's mod and Payday 2.
The top VR games contain most of the platform's better-known titles, including Skyrim VR, Fallout 4 VR, and Job Simulator.
If the list is tempting you to splash out on some new (or old) titles, remember: the Steam Sale ends today, so move fast.
Here are the highlights from Steam's 'Best of 2018 so far'
Top Sellers
Platinum
PUBG
Rocket League
Dota 2
Far Cry 5
Kingdom Come Deliverance
CS:GO
Warframe
Civilization VI
Rainbow Six Siege
Grand Theft Auto V
Vermintide 2
Jurassic World: Evolution
Gold
Final Fantasy XV
Total War: Warhammer 2
Path of Exile: Incursion
Subnautica
The Elder Scrolls Online
Assassin's Creed: Origins
Stellaris
Black Desert Online
The Witcher 3: Wild Hunt
Ark: Survival Evolved
Dragonball FighterZ
Divinity Original Sin II
Silver
War Thunder Project X
Nier Automata
Fallout 4
Team Fortress 2
Dark Souls III
Euro Truck Simulator 2
Human Fall Flat
Cities: Skylines
Ghost Recon Wildlands
Frostpunk
Raft
Slay The Spire
Arma 3
The Forest
Dead By Daylight
Dying Light
Most Simultaneous Players (Over 100,000)
Counter-Strike: Global Offensive
PlayerUnknown's Battlegrounds
Grand Theft Auto V
Rainbow Six Siege
Dota 2
Warframe
Most Simultaneous Players (Over 50,000)
Far Cry 5
Garry's Mod
Team Fortress 2
Payday 2
Subnautica
Football Manager 2018
ARK: Survival Evolved
Civilization V
Path of Exile
Skyrim
Rocket League
Kingdom Come: Deliverance
Stardew Valley
Civilization VI
Warhammer: Vermintide 2
Stellaris
Rust
Top VR Sellers
Job Simulator
Beat Saber
Superhot VR
Budget Cuts
GORN
Onward
OrbusVR
Hot Dogs, Horseshoes & Hand Grenade
Arizona Sunshine
Pavlov VR
Skyrim VR
Fallout 4 VR