Skyrim mod 'Enderal: The Shards of Order' relaunches on Steam
Enderal is a total conversion for TES V: Skyrim
By Cal Jeffrey
TechSpot is celebrating its 25th anniversary. TechSpot means tech analysis and advice
you can trust
.
Something to look forward to: The massive 13GB Skyrim Enderal: The Shards of Order conversion mod has earned itself its own Stream Store page developer SureAI announced Wednesday.
Skyrim has many excellent story mods. The Forgotten City is one that throws the player into the world and lore of the Dwemer that feels like a natural extension of the game. Falskaar also comes to mind. While the voice acting was a bit cheesy at times, the story and quality of the mod made it top-notch, which landed its creator with a job a Bungie according to Engadget.
One mod that stands out above the rest, however, is Enderal: The Shards of Order. What really sets it apart is that it is more like a standalone game built on the Skyrim engine than an extension of Bethesda's world.
While items, objects, and characters all have that familiar Skyrim feel, the similarities end there. Enderal is set in a completely unique world with its own lore and original story. It has stellar voice acting in both German and English, and the quality is what you would expect from a full-fledged triple-A title.
Developers at SureAI note that it also has an entirely different stat system and gameplay mechanics.
"While some have been taken over from Skyrim unchanged, others have been refined (for example, some armor sets in Enderal give set bonuses when several pieces are worn), and yet others (such as leveling up and the raising of skills) have been overhauled so greatly that they hardly resemble Skyrim mechanics any more (most noticeably, Skyrim's "learning by doing" skill-ups have been replaced by experience points and skill books). Finally, a few (such as levelscaling and randomly spawning enemies) have been completely removed."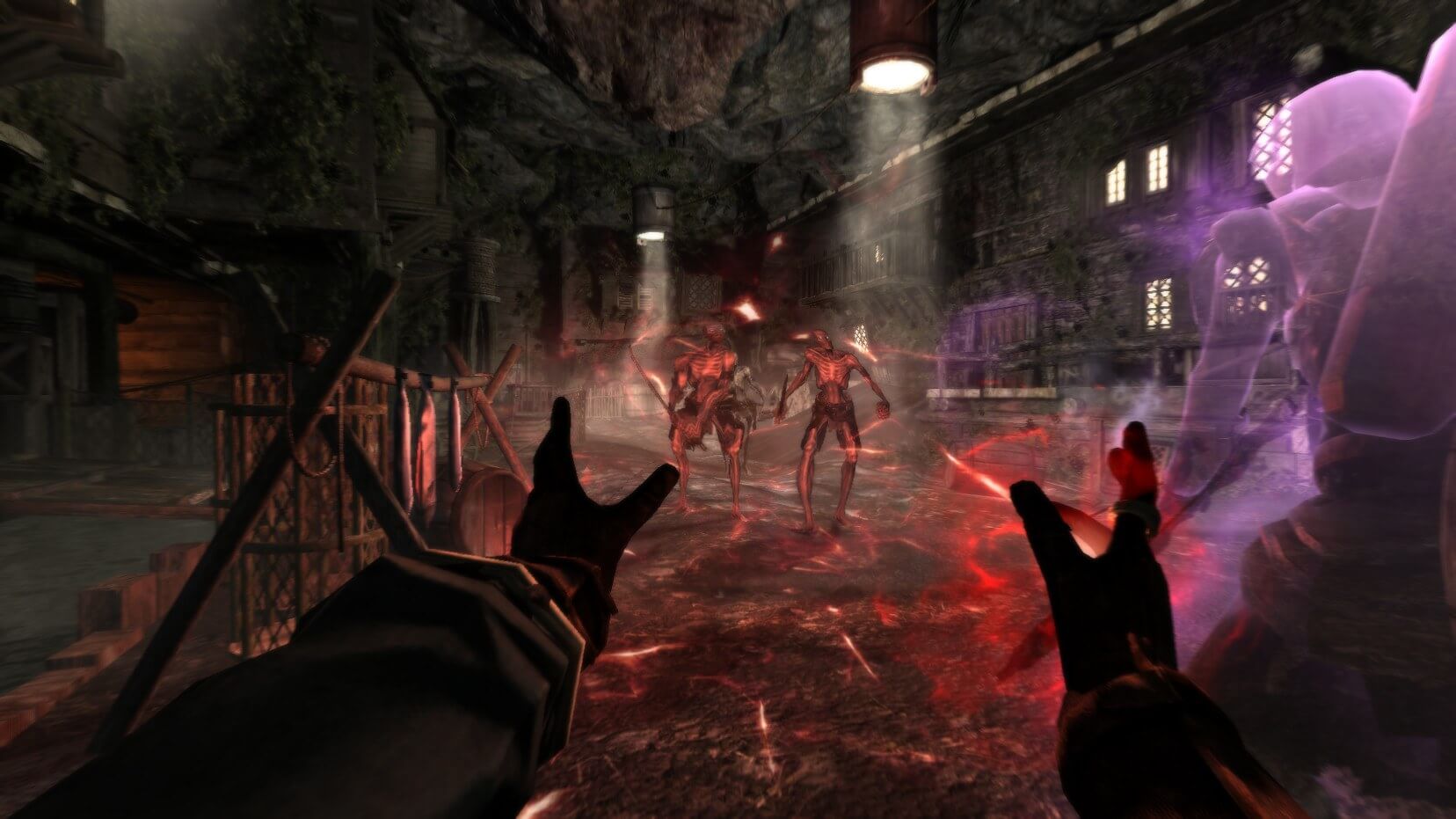 The mod has been available on SureAI's website for a couple of years and can currently still be downloaded if you don't want to wait for the Steam relaunch. The date has yet to be determined, but developers are confident enough to say it will ready on Steam before year's end. SureAI is in the process of migrating Enderal from its own servers to Valve's. It is worth noting that this is the first time a mod has gone from the Workshop to the Steam Store.
The change also comes with a tweak to the game's files. Developers have incorporated a separate directory for Enderal so that it no longer interferes with Skyrim's data and saves.
While the core of the mod is significantly smaller in scale to Skyrim, the story and characters are more complex. In fact, I would argue that the characters and story in Enderal are far better fleshed out than Skyrim's. Additionally, SureAI is at work on an expansion to Enderal called "Forgotten Stories." So we can expect to see additional content that will help extend the mod further.
Of course, Enderal does require that you own a copy of Skyrim to play it, but I have a feeling that this won't be a problem for a lot of people. The mod itself will remain free despite its move to the storefront.
Since the mod uses many new and unique high-quality textures and assets, it does have higher system requirements than vanilla Skyrim. You can see if your PC can cut the mustard on Enderal's Steam page or on the game's website.