Walmart launches its own 'Overpowered' gaming PC line-up
The hardware is solid, but it comes at a price
By Cohen Coberly 31 comments
TechSpot is celebrating its 25th anniversary. TechSpot means tech analysis and advice
you can trust
.
What just happened? It seems Walmart does a little bit of everything now. The company sells guns, groceries, clothing, games and it's even reportedly working on its own streaming service. Now, the retail giant has launched its own line of "Overpowered" gaming desktops and laptops, most of which include some pretty beefy hardware.
Companies like Alienware might dominate the pre-built gaming desktop and laptop PCs, but Walmart is throwing down the gauntlet today. The company has launched its own line of powerful gaming rigs, as spotted by PC Gamer.
These machines come in three different flavors: two laptops, and a single gaming desktop. The specifications are pretty outstanding, but they come at a cost, which we'll get into later. All of the machines fall under Walmart's new "Overpowered" (OP) product line, and they're the result of the retail giant's recent collaboration with Esports Arena.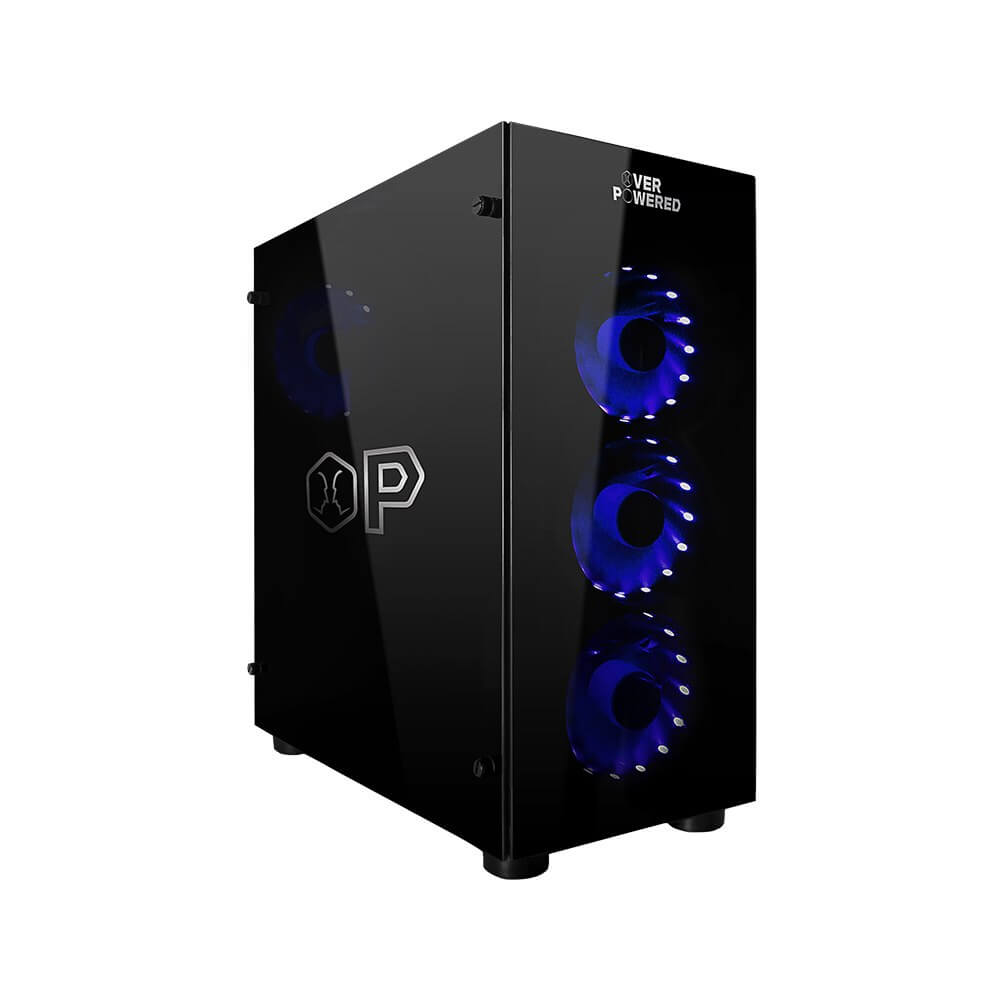 To start with, we'll discuss the desktop side of the OP line-up. The OP Gaming Desktop DTW2 houses an Intel i7 8700 (non-unlocked), a GeForce GTX 1080, a 512GB SSD, 32GB of RAM, and a 2TB HDD for your primary storage needs. Based on the images Walmart has provided, the DTW2 appears to feature all-glass front and side panels, and at least four case fans with blue LEDs.
There are also DTW1 and DTW3 versions, according to PC Gamer, but we were unable to find them on Walmart's website. The outlet says the specifications are mostly the same for all three rigs, though the DTW1 reportedly houses a GeForce GTX 1070 while the DTW2 has a GTX 1080 Ti.
As far as laptops go, Walmart has two listed offerings. The 15" "OP Gaming Laptop 15" is home to a 144Hz display with an unknown screen resolution, an Intel i5 8300H, a 2GB GeForce GTX 1050, 8GB of RAM, a 1TB HDD, and a 128GB SSD.
The 17" OP laptop has the same 144Hz display as the 15" version, but its hardware has been upgraded. Specifically, it contains an Intel i7 8750H, a GTX 1060, a 2TB HDD, 32GB of RAM, and a 256GB SSD. All of Walmart's OP computers are running Windows 10.
As great as these specs sound, as mentioned before, the prices are pretty high. For the 17" OP Gaming Laptop, you'll be paying around $1,699, though the 15" version is significantly cheaper at $999. The DTW2 desktop, on the other hand, will run you a whopping $1,899.
Walmart's OP machines are expected to launch on November 13, but pre-orders are available now via the company's official website.