Graphics card makers respond to RTX 30-series capacitor controversy (updated)
Nvidia's new driver addresses the problems
By Rob Thubron 27 comments
TechSpot is about to celebrate its 25th anniversary. TechSpot means tech analysis and advice
you can trust
.
TL;DR: There's been reports of GeForce RTX 3080/3090 crashing issues, rumored to be related to the type of capacitors used on the cards. However, several vendors have given statements regarding the situation and finally Nvidia came to the rescue with a driver update that should solve all problems. Basically Nvidia had pushed all cards to the edge of their capabilities and factory OC models were pushing them a little too hard. The latest GeForce driver lowers boost clocks by 1 to 1.5% which sees no real change in performance, but graphics cards are now stable, and that's all that matters.
For those who don't know, we've seen numerous reports of factory overclocked aftermarket RTX 3080 and RTX 3090 cards suffering from crashes and stability issues when they reach or exceed 2.0 GHz. It was thought that the problem was due to the capacitors found on the rear of the PCB underneath the GPU, but this has now been rebutted by most manufacturers.
The cards can use two types of capacitors, or a mix of both: the large-area POSCAPs (Conductive Polymer Tantalum Solid Capacitors), which operate better at higher temperatures but aren't as good at high frequencies; and MLCCs (Multilayer Ceramic Chip Capacitor), which have high current, voltage, and temperature ratings, operate better at higher frequencies, but are prone to cracking. EVGA confirmed that problems arose during QC testing when it used an all-POSCAP design, prompting a change to a mixed solution.
I'm now seeing people claim it was a capacitor issue because MSI's updating all their RTX 3080 graphics cards, this is false. I suspect the VideoCardz article is the cause of this latest misinformation. The artwork with 6 capacitors is based on the ref spec and never shipped. https://t.co/15fePH0Lv4

--- Hardware Unboxed (@HardwareUnboxed) September 30, 2020
Several card makers and Nvidia, have responded to reports of the RTX 30-series crashes. "NVIDIA posted a driver this morning that improves stability. Regarding partner board designs, our partners regularly customize their designs and we work closely with them in the process. The appropriate number of POSCAP vs. MLCC groupings can vary depending on the design and is not necessarily indicative of quality."
The driver does fix the issues, and does so by slightly limiting the maximum GPU Boost clock speed. The driver lowers the boost clocks by a very minor 1 to 1.5% which sees basically no change in performance. It is also possible (and apparent) that Nvidia has made slight tweaks to voltages, but all in all, this improves stability without affecting performance.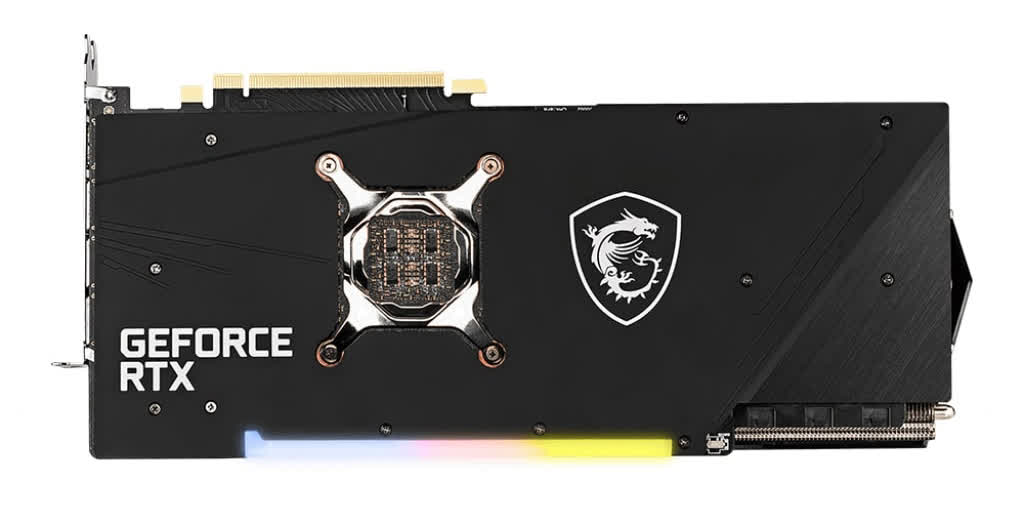 Inno3D is confident that its products don't suffer from any issues: "To all current users and prospective buyers, Please be rest assured, and we hereby declare that INNO3D/ICHILL GeForce RTX 30 Series products do not have any instability problems."
For a while though, some makers were sending mixed signals. Zotac said it is working on a solution: "What you said is recognized by both us and the head office. We have been informed that we are aware of the current situation and are working with NVIDIA on a solution. If a countermeasure is available, we will notify you through a notice immediately."
Asus posted on Instagram "All retail ROG Strix and TUF Gaming GeForce RTX 3080 and 3090 graphics cards use only MLCC capacitors for decoupling close to the GPU. During development, we discovered the improvement this makes to RTX 3090 and 3080 overclocking headroom, so we made specification changes before we started shipping cards to reviewers and customers. Please note that some of the product images used on etail sites and our product pages were from early development samples, so are not final. All images will be updated soon. Please bear with us!"
MSI released a statement as follows: "MSI became aware of reports from customers, reviewers, and system integrators that there may be instability when GeForce RTX 30 Series graphics cards core clocks exceeded a certain amount. The latest GeForce driver (456.55) includes fixes for the issue. As such, MSI recommends owners of GeForce RTX 30 Series graphics cards update to the latest driver release which can be downloaded from the NVIDIA GeForce website. MSI stands behind its design decisions for its GeForce RTX 30 Series graphics cards catalog which consists of GAMING models and VENTUS models. MSI utilizes a mixed capacitor grouping in its designs to benefit from the strengths of both SP-Caps and MLCCs."