Sony tops 38.4 million in PS5 sales with a record-breaking fiscal year
Despite Sony's initial disappointment, the PS VR2 might end up being the fastest-selling VR headset ever
By Cal Jeffrey 17 comments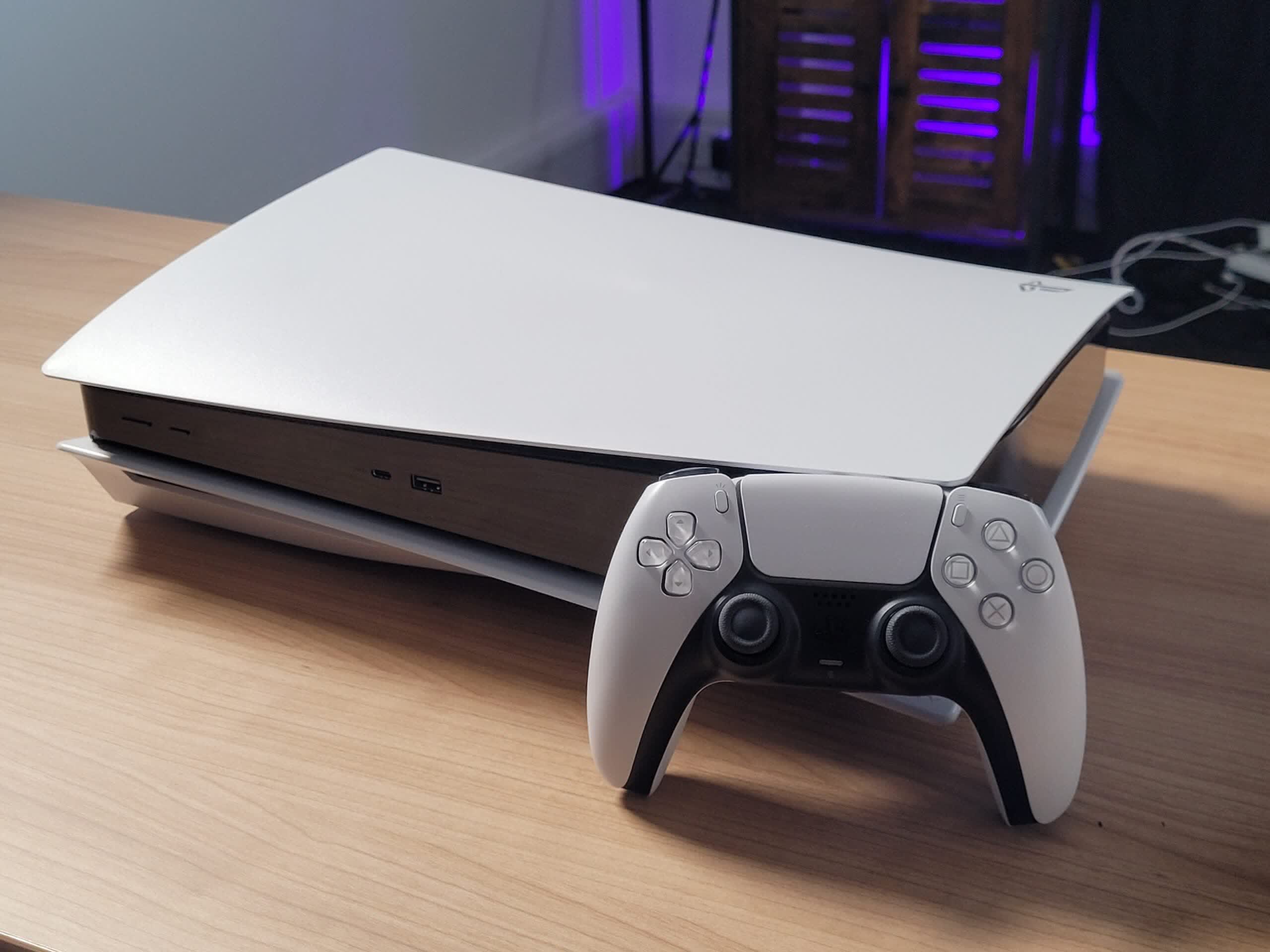 TechSpot is celebrating its 25th anniversary. TechSpot means tech analysis and advice
you can trust
.
In a nutshell: Sony once again sits atop the console wars throne. Not only has it more than doubled Xbox Series shipments, but its overall financials are also in good health. Despite a dip in software sales, hardware and overall revenues are up significantly. The company was tight-lipped about its newly launched PS VR2, but outside analysts say it's on track to being the fastest-selling VR headset on any platform.
Despite a slow start due to supply constraints, Sony has managed to pull off a win with the PlayStation 5. The best-selling home console has sold 38.4 million units since launch, doubling Microsoft's Xbox Series X|S sales of 18.5 million and smashing all quarterly records by moving 6.2 million PS5s in the last quarter of its fiscal year – that's up from 2 million in Q4 FY2021. Total units shipped for FY2022 were 19.1 million, edging out its beancounters' forecast of 18 million.
The company notes that its distribution inventories have normalized, allowing it to get consoles to customers without a wait. This turnaround leaves scalpers crying on stockpiles of PS5s that they bought up to extend and cash in on Sony's initial limitations.
While hardware sales looked great, Sony took a hit in the software division. Game sales for the quarter dipped to 68 million, down from 70.5 million for the same period in 2021. The year's totals were even worse, dropping from 303.2 million to 264.2 million.
These are all the reported and estimated figures of all major VR headsets in their first 40 months on the market. ð¤·‍âÂÂï¸Â If the 270k-300k estimate is true, PSVR2 has actually had one of the best launches for a VR headset ever & THE best for a wired headset based on only 1 month.. ð¤·‍âÂÂï¸Â pic.twitter.com/rNMAyfYtBZ

– Lewrian (@lewrian) April 10, 2023
The lack of quality PS5 titles is at least partly to blame for declined sales. Additionally, studios seem stuck in a trend of developing games for the PS4, then sprucing them up for the PS5 rather than working on proper next-gen-dedicated titles.
Despite the decline in software shipments, overall revenues are up for Sony's combined gaming sector. The division had $7.9 billion in revenue and $29 billion in total sales – up from $4.9 billion and $19.9 billion, respectively. The positive growth has Sony's accountants forecasting a continued uptick of seven percent for FY2023. They also predict that hardware sales, including consoles and peripherals, will continue to increase next year.
Sony did not single out PS VR2 numbers, instead lumping them into the Game & Network Services category. Perhaps this should not be too surprising considering the company was disappointed with initial sales of the expensive accessory. However, external estimates predict the company moved over 270,000 to 300,000 units in its launch month alone. If those numbers are accurate, it's an impressive start for any VR headset.
Sony's first-generation headset sold 915,000 units in its first four months. Likewise, Meta's Quest 2 moved about one million in its launch quarter (three months). So the PS VR2 is right on the edge of being the fastest selling VR headset ever. Like its PS5 counterpart, it just needs more software to drive demand.