Under-18s loot box crackdown: UK announces new restrictions
New Industry Principles have been announced to protect players
By Rob Thubron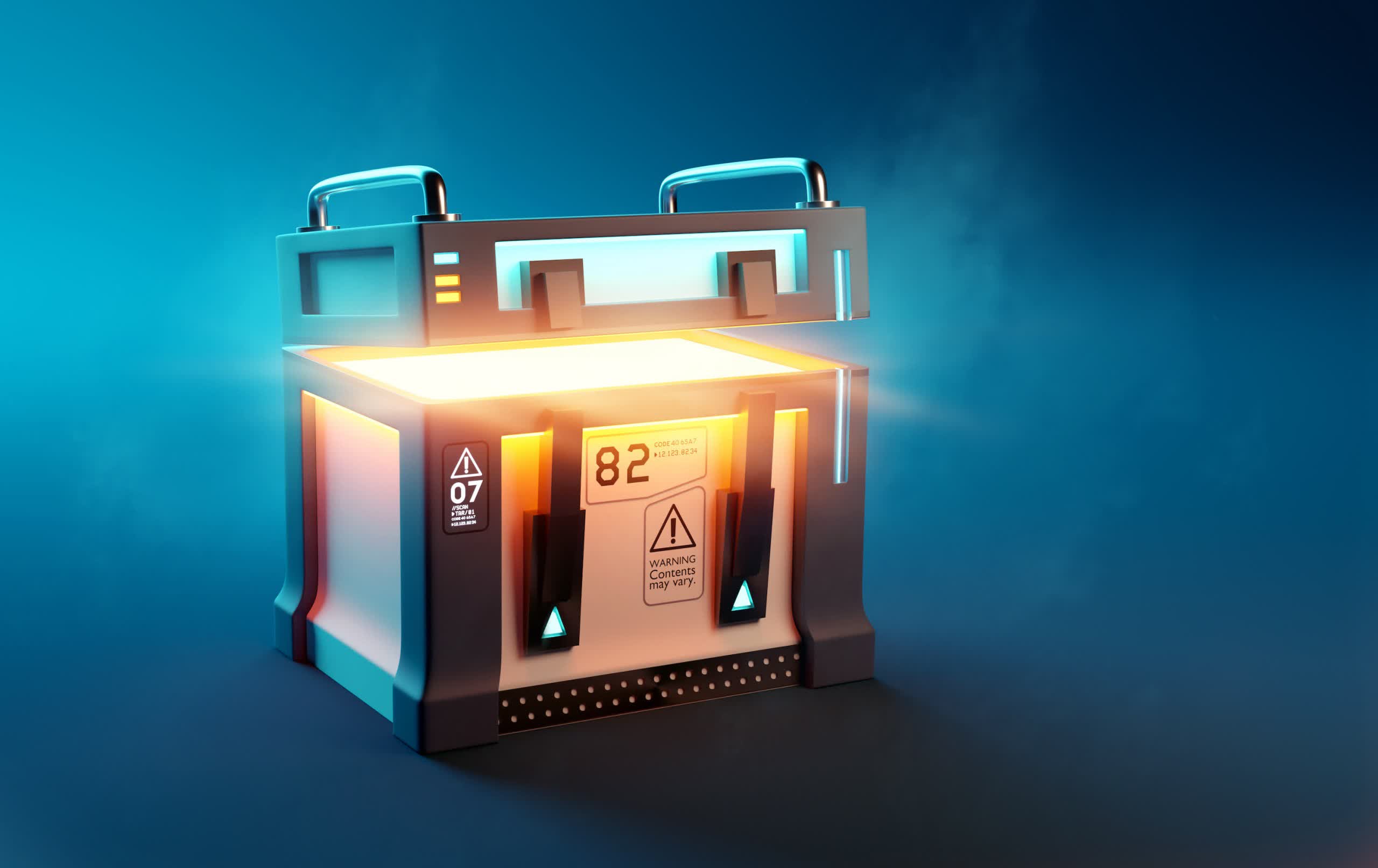 TechSpot is celebrating its 25th anniversary. TechSpot means tech analysis and advice
you can trust
.
What just happened? The UK is taking a stand against loot boxes in video games. Trade association Ukie and the government have published 11 new "Industry Principles" relating to their use. These are part of an initiative to provide improved protections for children, young people, and adults due to concerns raised about the potentially harmful effects of the controversial mechanic.
The 11 Principles include disclosing the presence of loot boxes in a game prior to purchase, the probabilities of winning prizes, and committing to a simple refund policy in cases where children buy loot boxes without a parent's knowledge.
The first of the principles is to improve the availability of technological controls that restrict the purchase of loot boxes by anyone under the age of 18 without the consent or knowledge of a parent or guardian.
The rules were put together by a Technical Working Group of games industry representatives, including members from EA, Sony, and Ubisoft, along with organizations such as the Games Industry Representatives and The Independent Games Developers' Association (TIGA).
Ukie is ready to launch a £1 million ($1.3 million) public information campaign on safe and responsible play, helping parents and players understand the problems and risks associated with loot boxes and the controls available in games.
"Publishing these shared Principles for how the industry approaches loot boxes is a UK first and provides us with a clear direction moving forwards," said Ukie co-CEO Daniel Wood.
"The Principles will improve protections for all players and underlines the industry's commitment to safe and responsible play. We look forward to working collaboratively across industry and with others to implement them over the coming months."
Professor Henrietta Bowden-Jones, head of the National Centre for Gaming Disorders, recently revealed that a third of game-addicted patients borrowed money from parents and used monetary gifts to fund loot box purchases. If no money was available, the more impulsive gamers would steal it using their parents' bank cards.
Loot boxes gained notoriety when Electronic Arts decided to implement versions with pay-to-win elements in 2017's Battlefront 2. Australia, Austria, The Netherlands, and Belgium have all taken or intend to take some form of action against their use.
Ukie's 11 Principles are:
1. Make available technological controls
2. Drive awareness of and uptake of technological controls
3. Form an expert panel on age assurance in the games industry
4. Disclose the presence of Loot Boxes prior to purchase
5. Give clear probability disclosures
6. Design and present Loot Boxes in a manner that is easily understandable
7. Support the implementation of the Video Games Research Framework
8. Continue to tackle the unauthorized external sale of items acquired from Loot Boxes
9. Commit to lenient refund policies
10. Advance protections for all players
11. Work with UK Government and other relevant stakeholders to measure the effectiveness of these principles
Progress on the new guidelines will be reviewed in a year.