MSI Cubi 2 Plus Review
Page 8 :

Maybe The Perfect Mini PC? By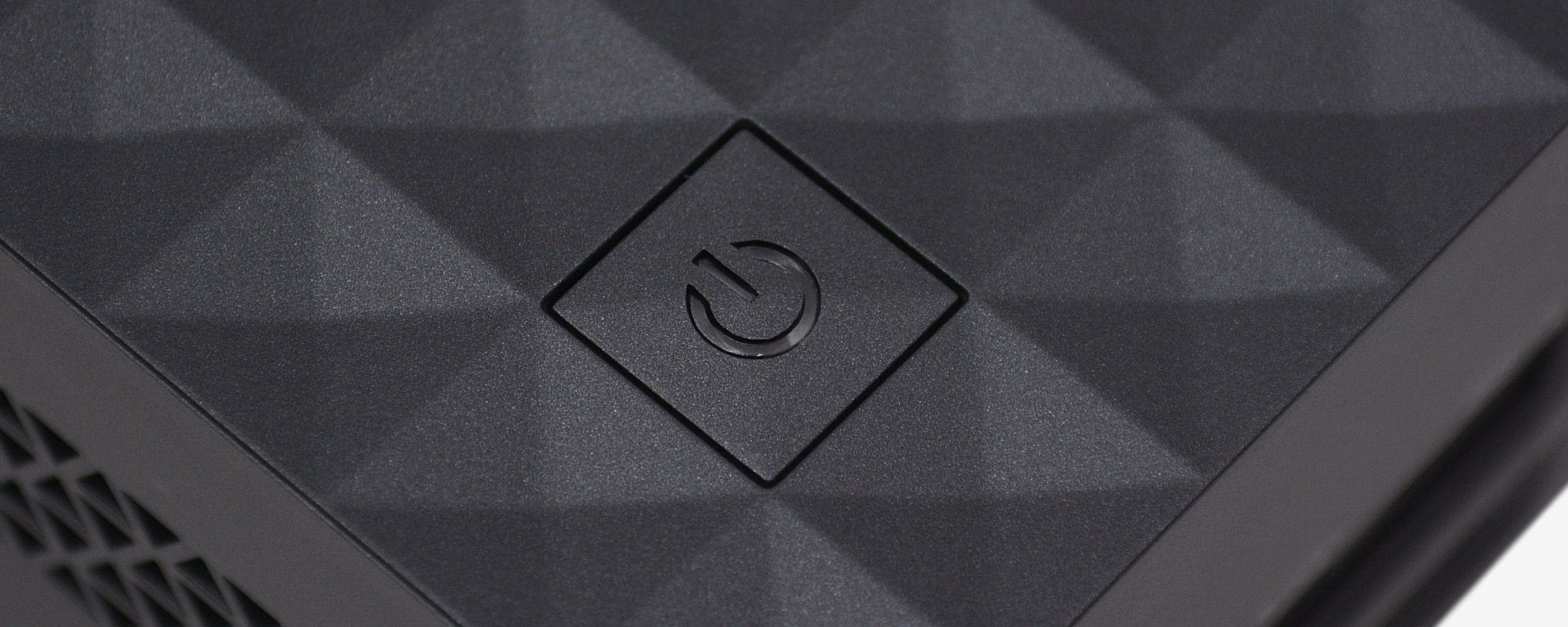 TechSpot is celebrating its 25th anniversary. TechSpot means tech analysis and advice
you can trust
.
When you buy through our links, we may earn a commission.
Learn more
.
Maybe The Perfect Mini PC?
The MSI Cubi 2 Plus is the first truly small computer that I could actually see myself using on a day to day basis, or as my daily driver if you will. For general computing and even semi-complex tasks it performs very well, with little to no delay.
The Skylake Core i3 processors have developed a reputation for being excellent work horses. Be it productivity or play, processors such as the Core i3-6100 deliver, and the low-powered iteration inside the Cubi 2 is no different.
Despite what is now considered a relatively low clock speed at just 3.2GHz, the 6100T looked mighty in the application and encoding benchmarks. I can only imagine how snappy Cubi 2 would be when equipped with the Core i5-6500T or i7-6700T.
The Samsung SM951 512GB SSD that we tested with goes a long way to improve the responsiveness of the Cubi 2. Although this M.2 SSD didn't perform quite as well as it does on our ATX Z170 desktop motherboard, the read and write throughputs of over 1GB/s were evident.
Cooling performance proved to be another strong aspect of the Cubi 2. Granted, a load temperature of 66 degrees isn't amazing, but the fact that the unit stayed reasonably quite under 100% load is. When left at idle the temperature dropped down to 32 degrees with an ambient room temperate of 21 degrees.
Out of interest we threw in a standard Core i3-6100 processor which operates at 3.7GHz and found it idled at the same 32 degrees. Under full load the 6100 consumed just 10 watts more for a maximum temperature of 67 degrees, just a single degree hotter than the 6100T.
The Cubi 2 is also fuel efficient, using less than 40 watts from the supplied 90-watt power brick with the CPU under full load. That was almost half the figure seen from our Haswell Core i3 system using a higher-rated ATX power supply.
Design-wise, I really like the look of the Cubi 2 Plus and appreciate the excellent build quality. Not only does the design look great but it is highly functional as well, making hardware upgrades a breeze.
The only issue I had with the design was the lack of USB 3.0 ports on the front of the device, namely a Type-A port. I often use high-speed USB 3.0 thumb drives and having to plug these in the back of the Cubi 2 is less than desirable. I was also disappointed that MSI didn't include the SATA data/power cable so I could test a 2.5" drive, it isn't clear yet if they will be providing one either.
Something else that isn't clear, and this is maybe even more of an issue, is the price. Unfortunately we aren't exactly sure on the pricing as MSI hasn't given us anything concrete to go on and the Cubi 2 Plus is yet to go on sale. Early indications are that the barebones model which doesn't include the CPU, memory or storage will retail for just $210 with a two-year warranty and that to me seems like a seriously good deal.
The only issue could be finding a 35w Skylake processor. That said, we did find the Core i3-6100T on Amazon for $136 which is around $10 more than you can expect to pay for the standard 6100. However, given what we found when using the Core i3-6100, this might be a better option for enthusiasts.
After factoring in the cost of an 8GB DDR4 SO-DIMM memory kit for $35 and an M.2 120GB SSD for $50, you have a rather capable little PC for less than $450. Of course you still need to purchase software, so keep that in mind.
Assuming MSI does follow through with this competitive pricing, we can certainly see the Cubi 2 Plus ending up as one of the best Mini-STX computers on the market.
Pros: Sleek design, great build quality, flexible/easy to upgrade, high speed M.2 storage support, accommodates desktop Skylake processors, Intel Network controller, low powered, quiet, should be cost effective.
Cons: No USB 3.0 Type-A on the front I/O, only Gen1 USB 3.1, H110 chipset limits storage performance of extreme SSDs, cooler cannot be upgraded limiting official support to low powered T-series processors.