TechSpot is celebrating its 25th anniversary. TechSpot means tech analysis and advice
you can trust
.
When you buy through our links, we may earn a commission.
Learn more
.
Early last month Nvidia released the GeForce 9800 GTX which today stands as the fastest single GPU graphics card money can buy.
With an average retail price of $300-350, the GeForce 9800 GTX may not have been revolutionary in terms of performance, but it's still a reasonably good value solution for those willing to spend a bit more. However, after almost sixty days of its release and with an eventual appearance of next-generation cards from both ATI and Nvidia, few manufacturers seem to be making pronounced efforts on modifying or improving the original Nvidia reference design.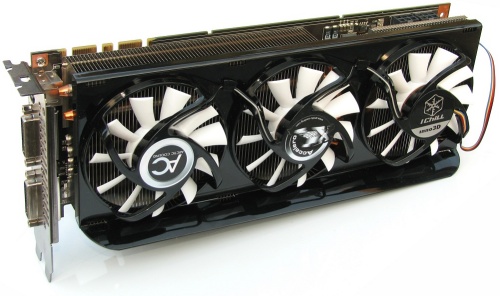 What we are seeing the most are modest factory overclocking, but no manufacturers that we know of have upgraded the cooler anyway. That is until we received the iChiLL 9800 GTX Accelero Xtreme from Inno3D, which features a mammoth heatsink that is cooled by no less than three fans.
Admittedly the reference Nvidia cooler worked very well already, as we saw how our early sample from Asus never got past the 67 degrees when stressed. This made the GeForce 9800 GTX comparatively cooler than other performance graphics card we had tested.
Nevertheless, Inno3D has seen a means to improve on this and have evidently done so. Those of you more educated in the arts of PC cooling have probably recognized by the name of this product that Inno has employed the new Arctic Cooling Accelero Xtreme 9800 cooler. This cooler alone retails for ~$55 which is only good news for prospective buyers of this graphics card since it's retailing on par with other standard-equipped products at just $315.
Based on our previous experiences with the original Accelero Xtreme 8800 cooler we know this newer version is going to be an excellent addition to this powerful graphics solution. As logic would suggest, Inno3D has justified the extra cooling with a little overclocking of their own. For now let's move on to see the card in more detail.