The original HAF 932 had no major pitfalls, and now almost two years later it's still one of the best full tower cases money can buy. Given its sheer success, Cooler Master decided to cash in on the HAF brand by releasing two mid-tower versions that are more affordable. We reviewed both, and while they are decent options, they inevitably felt like cheaper, cut down versions of the original. But when Cooler Master announced
the new HAF X as the new flagship model of its "High Air Flow" line
, they had our immediate attention as we wondered how they could have improved the 932's formula. A few things were immediately obvious such as the all black paint job (including the interior) and a much bigger case window. Both are welcomed additions even if they're not entirely necessary.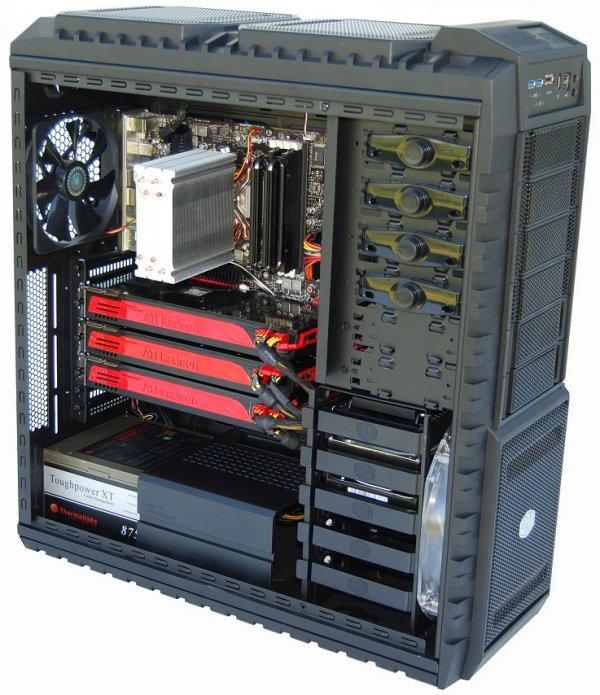 Unlike the currently outgoing HAF 932's current $130 price tag, the new
HAF X
is set at $200. This is a more typical price for an all-steel full tower case, so the new arrival has greater competition. Nonetheless, if Cooler Master has stuck with its original recipe, then we have no doubt that the HAF X is a worthy successor.
Read the complete review.