Older Phones That Are Still Great Buys
5 Excellent Last-Gen Smartphones from ZTE, LG, Nextbit, Google & Xioami
By
TechSpot is celebrating its 25th anniversary. TechSpot means tech analysis and advice
you can trust
.
When you buy through our links, we may earn a commission.
Learn more
.
Update: This article has been updated for late 2017 here.
It's always tough to recommend budget smartphones to prospective buyers. For less than $200 (no contract) there are a few standout offerings - the excellent Moto G4 Play is one such example at $150 - but the situation is more complicated in the $200 to $300 price bracket.
It's almost always better to purchase a last-generation flagship over a current-gen mid-range device in the $200 to $300 market.
Here we see a mix of new mid-range devices competing against last-generation flagships at reduced prices, and the latter usually win.
Last-gen flagships routinely pack better hardware, superior cameras, better performance, and more software features. You won't be getting the freshest hardware, however you'll be surprised at the value some year-old products can provide.
Below are my recommendations for the five best flagship smartphones from previous generations that you should consider instead of today's budget handsets.
Forget about the more expensive Moto G4 variants, Sony Xperia XA, Xiaomi Redmi Pro and other such mid-range phones: you should be purchasing these instead.
For under $200, the Nexbit Robin is outstanding value. Aside from having a unique and subjectively beautiful design, the Robin packs a great selection of hardware that simply annihilates the entry-level competition. Headed by the Qualcomm Snapdragon 808 with 3 GB of RAM, you can expect to get performance around 70% better than Snapdragon 410 devices that compete in this price bracket.
The Robin also packs a decent 13-megapixel rear camera and a 5.2-inch 1080p display; features which have filtered down to some $200 phones but are yet to be seen consistently at this price point. Nextbit includes an interesting cloud storage solution that's integrated into their custom Android software offering, which complements 32 GB of on-board NAND. The main downside is battery life, where the 2,680 mAh cell doesn't deliver stellar performance.
For just $170 on Amazon, and regularly seen below $250, the Nexbit Robin is a steal. Considering it was released in February 2016, it's also newer than some other phones in this list, indicating it may receive manufacturer support for a little bit longer.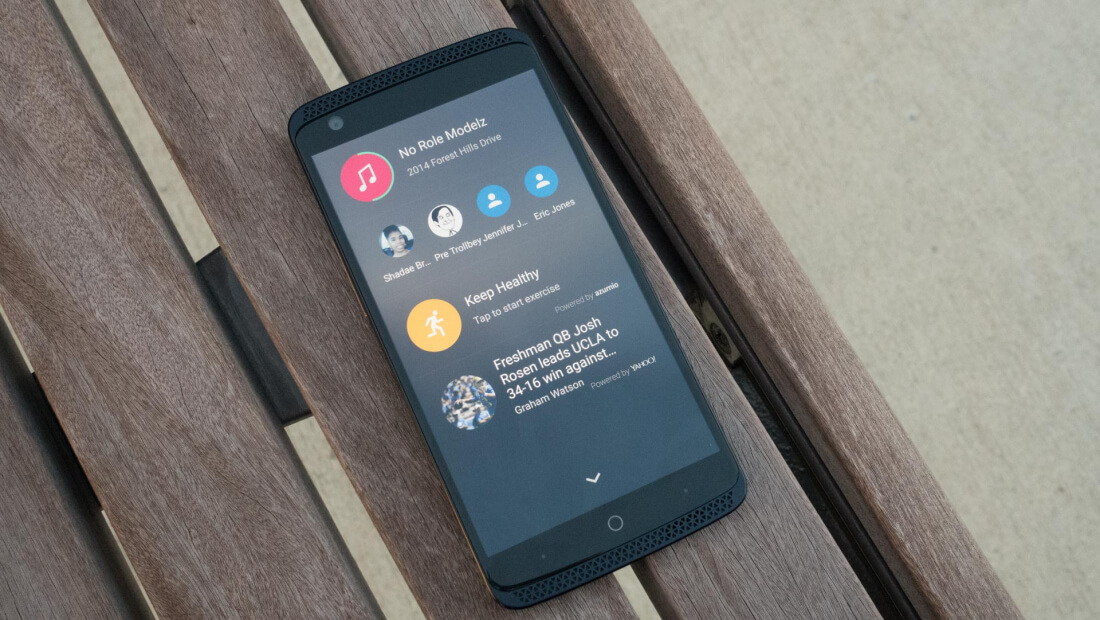 The Axon Pro delivers an unbelievable collection of hardware for just $250. Released in mid-2015, this handset was positioned as an affordable flagship that didn't compromise on features; today it's a far better option than Snapdragon 600-series entry-level devices that attempt to compete with it.
The Snapdragon 810 SoC in the Axon Pro is significantly faster than the Snapdragon 617 found in many of today's budget mid-range offerings. The GPU in particular is more than three times faster.
The Axon Pro packs a 5.5-inch 1440p LCD display. This isn't the first 1440p device we've seen hit such a low price - that honor goes to the LG G3 - however the Axon Pro is a much better hardware offering overall. Other standout features of the Axon Pro include 32-bit/192kHz high-resolution audio support, Qualcomm Quick Charge 2.0, and 32 GB of storage complemented with a large 4 GB of RAM.
The rear camera, a 13-megapixel sensor, shoots 4K video as well. You'll need to have an Amazon Prime account to grab the Axon Pro for $250, but the phone is still great value under $270.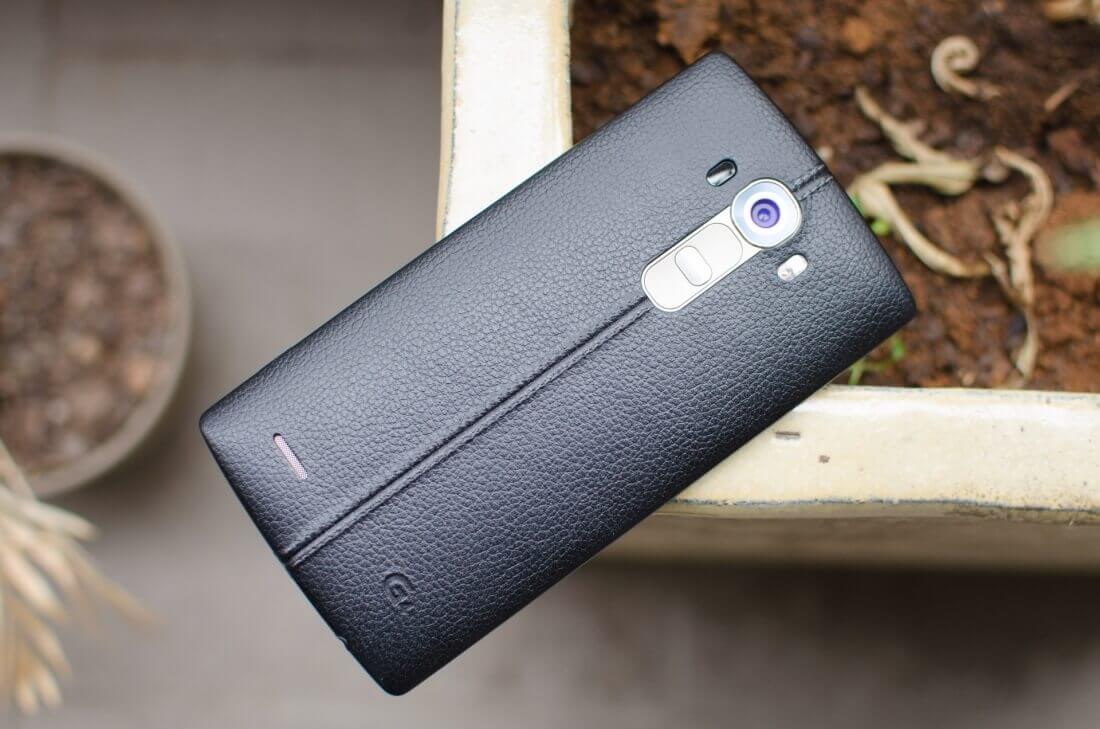 The LG G4 (read our full review) made this list earlier this year, and it's now even better value having dropped $40 in six months. LG's last-generation flagship has pretty much everything you'd want in a sub-$300 smartphone, including the best camera of any phone mentioned in this article. You genuinely won't find a budget camera as good as the G4 at this price; it's several levels above anything released this year in this price bracket.
The Snapdragon 808 SoC delivers performance around 70% better than competing Snapdragon 617 handsets. You also get 32 GB of internal storage, 3 GB of RAM, a beautiful 5.5-inch 1440p display, and high-res audio support. On top of that, the G4 offers two key features that another excellent value pick, the Nexus 5X, does not: a removable 3,000 mAh battery and a microSD card slot for storage expansion.
The package provided by the LG G4 is hard to pass up at this price point, and should be strongly considered instead of the slightly more expensive Nexus 5X if you value hardware above all else.
If you're after the best software at the best price, look no further than the Nexus 5X (read our full review). Built by LG, and largely the same as the G4 from a hardware perspective, the Nexus 5X is the best way to experience stock Android with the promise of timely security and feature updates from Google. It made this list earlier this year at roughly the same price, although you now get 32GB of storage rather than 16GB; a big improvement in a device without expandable storage.
The 12-megapixel camera included on the Nexus 5X is competent and significantly better than mid-range competitors, particularly as it can shoot 4K video and doesn't completely suck in low-light. The Snapdragon 808 SoC delivers decent performance, and the 5.2-inch 1080p display is a great, ergonomic size. Plus, you get a fingerprint sensor and USB-C connectivity.
The Nexus 5X is currently $5 to $10 more expensive than the LG G4, and that small extra cost could be worth it for a phone with superior software and a few extra features. If you require a removable battery and expandable storage though, LG's offering may be the better option.
The Xiaomi Mi5 rounds off this list, providing outstanding value at just $320 through Gearbest. The Mi5 is the cheapest Snapdragon 820 device you can currently purchase, and when combined with a 1080p display, the handset is at least twice as fast as Snapdragon 617 competitors. Snapdragon 650 devices also can be found in the low $300 price range, however the Snapdragon 820 still demolishes it from a performance and features perspective.
Aside from the powerful SoC inside, the Mi5 includes a compelling range of other hardware, including a 16-megapixel optically-stabilized camera with 4K video capture support, Qualcomm Quick Charge 3.0, USB Type-C, active noise cancellation for headphones, and a great front-facing camera. At $320 you'll get 32GB of storage without a microSD card slot, though you can upgrade to 64GB with higher SoC clock speeds for $50; $370 is still great value for this smartphone though getting too close to our mid-range favorite, the OnePlus 3T.
The other big downside to the Xiaomi Mi5 for US users is that you need to import it, and there may be some compatibility issues with American wireless carriers. The software flavor that Xiaomi uses isn't particularly great either but for $320 the collection of hardware you can get is unparalleled.
Up until December 31, 2016, you can get the Mi5 for an unbelievably low $250.99 with coupon code MI532G at Gearbest. This deal, exclusive to TechSpot, makes it arguably the best value on this list!
Budget Devices Still Have a Purpose (Plus Some Older Phones to Avoid)
It's very hard to find a single older phone that's worth purchasing around $150, with many retailers still selling ancient devices for ludicrously high prices. Just look at some of these terrible options, which you should avoid at all costs:
Samsung Galaxy S III for $165. It runs outdated software on a slow Snapdragon S4 Plus SoC, and a mediocre 8-megapixel camera. The Galaxy S4 is an equally bad option at $180.
LG G2 for $180. Not a terrible phone, and the Snapdragon 800 is faster than the Snapdragon 410, however the Nexbit Robin offers much better hardware at a lower price.
Apple iPhone 5s for $260. Three years old and costs as much as the year-old Nexus 5X. iPhones hold their price astonishingly well but this older model is simply not worth it.
HTC One M8 for $225. Released in early 2014 with an average camera and battery life, the Snapdragon 801-powered One M8 hasn't stood the test of time. The better LG G3 is cheaper, but even then, you should just opt for the newer Nextbit Robin or ZTE Axon Pro.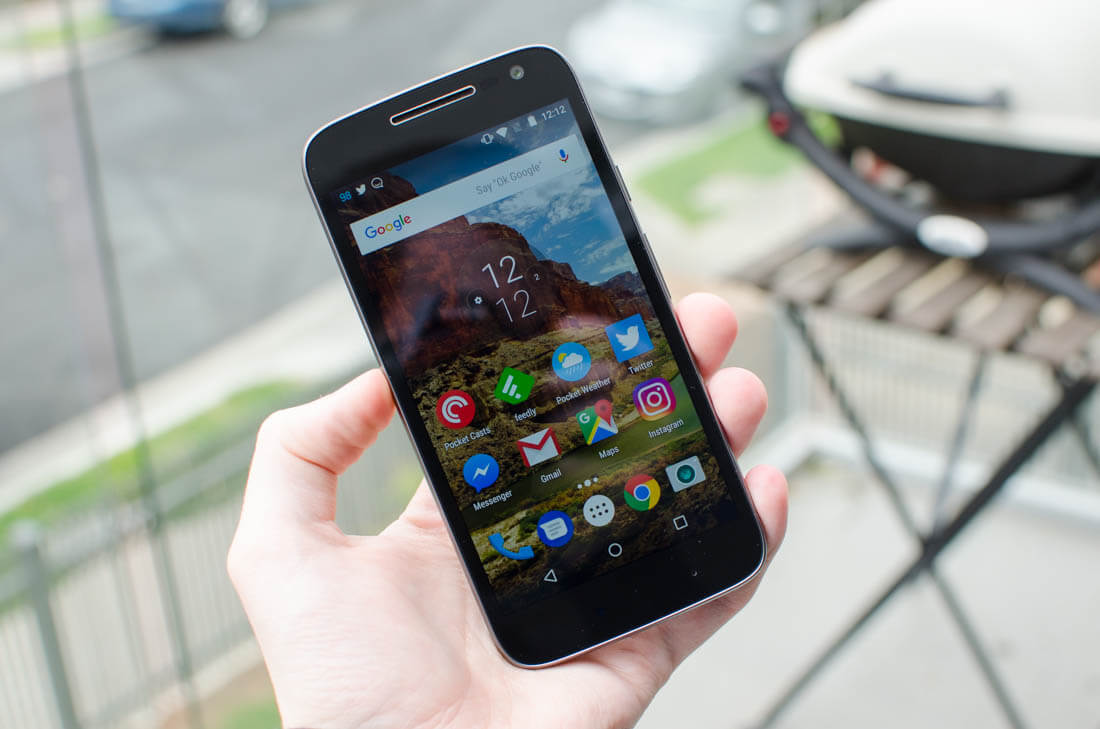 It's for this reason we consistently recommend the Motorola Moto G4 Play as the best phone to purchase in the $150 bracket. Its stock Android implementation is fast, and the hardware - while several notches behind most phones we've recommended in this article - is respectable for its low price. The camera in particular is superior to most phones at this price point.
The Moto G4 Play can also be purchased with Amazon ads on the lock screen for just $99. We don't love the idea of putting up with annoying offers that clog up the experience but given the price we felt we should at least mention the option.