TechSpot is celebrating its 25th anniversary. TechSpot means tech analysis and advice
you can trust
.
When you buy through our links, we may earn a commission.
Learn more
.
While Steam gets a lot of hype for discounted prices, you don't actually have to spend any money to enjoy some of the best games the service has to offer. Over the years, Steam has accumulated a number of great games that are free-to-play, and I'm here to tell you which ones you should check out.
Some of these recommendations will be obvious, as some of Steam's biggest games are free-to-play---so why wouldn't I suggest them? But, I also want to make sure to tell you about the smaller free games you might otherwise not hear about, especially when it comes to games that try something new. With that in mind, here are our top free Steam games that everyone should try.
Note: This article has been updated for 2017 here.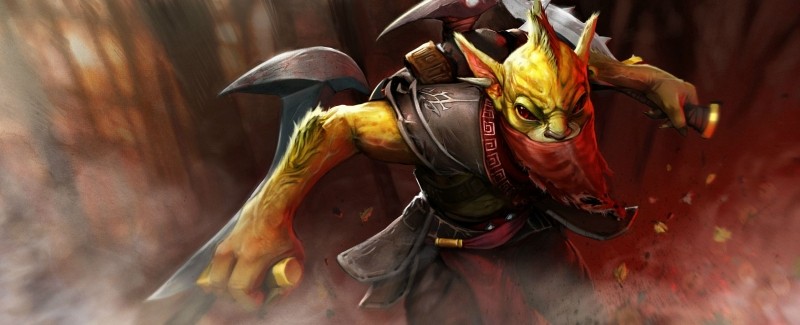 If you're looking for a game to really sink your teeth into, Dota 2 is probably your best bet---I spent dozens of hours trying to master Valve's MOBA, and barely scratched the surface. While your goal is straightforward---lead your creeps and team to the enemy base, so you can destroy a large structure known as the ancient---the depth and intensity that Dota 2 offers is staggering. It's a great game for people with a competitive streak, provided you can keep your cool under pressure.
You might know Vlambeer thanks to games like Ridiculous Fishing, and Nuclear Throne. One of their earliest games is also on Steam, and not only is it free, it's also damned good. Super Crate Box is an arcade-style game where you try try to rack up a high score. The twist? Your weapons are constantly randomized, which keeps you on your toes. Super Crate Box is a good choice for people looking for a simple, addictive, no-frills game that is a joy to play.
One of the weirdest games on Steam, Velvet Sundown is a multiplayer game where you're put on a yacht with a few other players. You're given a character with a goal, and so is everyone else. Maybe you have to tase someone. Maybe you have to poison someone. Maybe you have to make everyone sign your 'save the whales' petition. How you go about completing your goal is up to you---but it'll probably involve strange conversations, lots of drama, and hijinks. Think of it like the talking portions of a Bioware game, only involving actual human beings---which means that things can go completely off the rails.
A game that puts you in the shoes of an 11 year old girl who doesn't know how sex works, How Do You Do It? is short, sweet, and refreshingly honest.
It may not get as much press as it used to, but Team Fortress 2 is still a popular team-based shooter with way too many hats. Even if you've played it before, it's always nice to jump in every once in a while---the game might be nearly a decade old, but it holds up pretty well. There's a reason it's so influential!
An action RPG that mixes some of the best that games like Diablo and Final Fantasy VII has to offer, Path of Exile is a great game that many people would probably fork over $40 bucks for. Fortunately, you don't have to.
Depression is not a subject that people speak openly about---but Depression Quest doesn't pull any punches with it. Created in the style of choose-your-own-adventure games, Depression Quest is a take on what it's like to live with depression, and the many difficulties that come with it. As you can imagine, it's a very bleak game---but also a necessary one. Disclosure: I am friendly with the developers behind the game.
A free-to-play shooter where you basically play a space ninja. Really, do I need to say anything else?
Forget Titanfall. Hawken is a fast-paced game that revolves entirely around mech combat. Not only is the shooting great, but you can customize your mech too. Perfect.
I'll let the developer's description of the game do all the talking: "a documentary game in which you play the cat of Dr. Mohammed Mossadegh, the first democratically elected Prime Minister of Iran. During the summer of 1953, the CIA engineered a coup to bring about his downfall."
There are a ton of other free-to-play games on Steam, which you can check out here. But do make sure to let us know some of your personal favorites on the comments, too!