Posts: 9,126 +117
Staff member
What just happened? Meta has been hit with a record $1.3 billion fine by the EU over the transfer of EU citizens' Facebook data to US-based servers. Meta has been given six months to stop the practice, a violation of the bloc's digital privacy rules.
Ireland's Data Protection Commission (DPC) made the ruling, which states that Meta's attempts to address the legal issues stemming from transatlantic data transfers "did not address the risks to the fundamental rights and freedoms of data subjects" in the Union.
International data rules have been a sore point for Meta/Facebook for years. Last year the company wrote in its annual report that it could shut down Facebook and Instagram in Europe if it is not allowed to transfer, store, and process user data on its US servers. It denied this was the case a few days later, claiming it was merely identifying a business risk resulting from uncertainty around international data transfers.
In addition to the massive fine – the largest under the EU's data protection law, beating the previous $806 million handed to Amazon for GDPR violations - Meta has been ordered to stop sending information about European Facebook users to the US within six months and delete data already sent.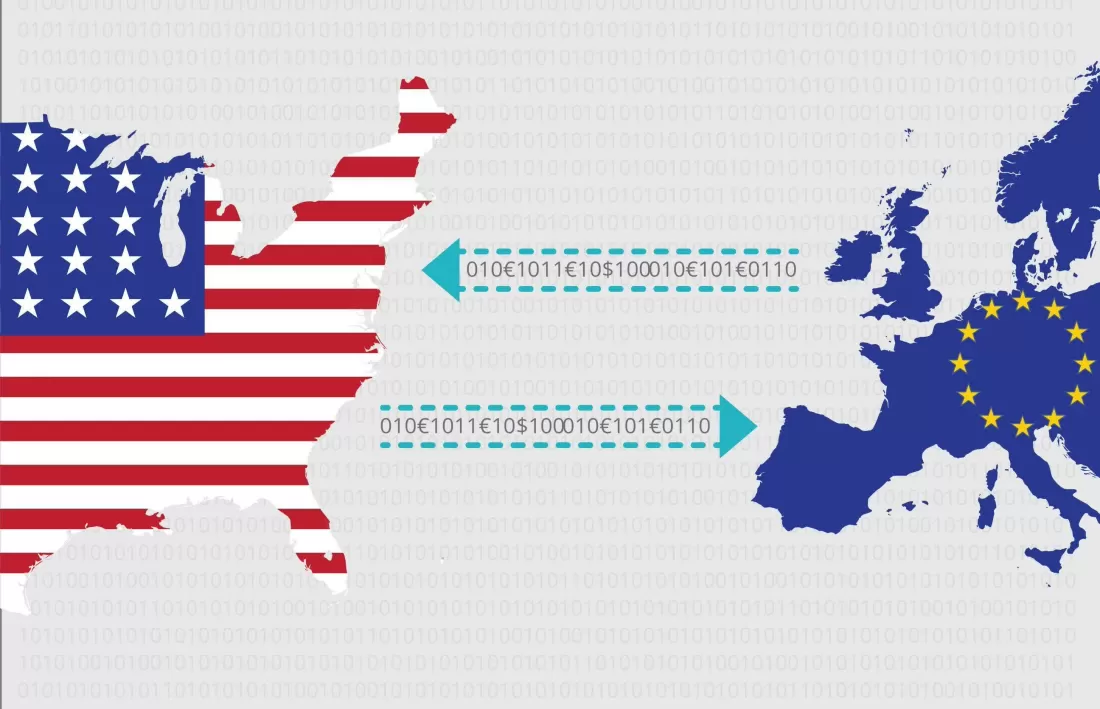 Meta had previously used the transatlantic data transfer framework called Privacy Shield as the legal basis to transfer data on European users from the continent onto US servers, but the treaty was annulled in 2020 over data privacy violations. But Washington and the EU are working on a new data transfer deal that could be in place sometime between summer and October, which could allow Meta to continue moving the data to its EU servers.
Europe is concerned that when its citizens' data is stored on US servers, the information isn't subject to the same EU privacy laws, meaning it could be used in mass surveillance programs.
The EU ruling only applies to Facebook, not other Meta properties such as Instagram.
In a blog post responding to the decision, Meta President of Global Affair's Sir Nick Clegg wrote that thousands of businesses and organizations rely on the ability to transfer data between the EU and the US to operate and provide everyday services. He said that Meta intends to appeal the "unjust and unnecessary" fine and seek a stay of the orders through the courts. Clegg emphasized that there is no immediate disruption in Facebook in Europe.
Meta is dealing with several problems right now. In addition to trying to shake off its 'old person's social network' image, there's the metaverse, which nobody seems to care about anymore. Still, the AR/VR shared universe predicted to generate almost $1 trillion by 2035.
https://www.techspot.com/news/98775-meta-hit-record-13-billion-eu-fine-sending.html