Why it matters: Teamgroup, the well-known manufacturer and distributor of memory modules, solid-state drives, and other storage solutions, will unveil six new products during this year's Computex trade show. According to a recent press release, the company will showcase its new Xtreem DDR5 memory offerings, cooling and storage solutions, and aurora RGB lighting system. The company's exhibit will be split across two display areas, both centered on Teamgroup's 2023 theme, "Dazzle, Chill, Integrate."

This year's Computex product releases and information have begun to trickle out, giving attendees and enthusiasts a preview of the event's upcoming vendor products and solutions. Teamgroup has announced that it will be highlighting its T-Force and T-Create product lines, including its new high-performance DDR5 Xtreem product line. According to the release, the products have reached a new "technological heigh." And no, that's not our misspelling. That's exactly what the title of Team's press release says.
Team's Xtreem line of memory modules debuted at Computex 2019, giving enthusiasts access to some of the fastest and most unique looking DDR-4 offerings available at the time. The Xtreem line makes its way back this year, offering enthusiasts both ARGB and non-RGB variants of the performance-oriented DDR5 modules.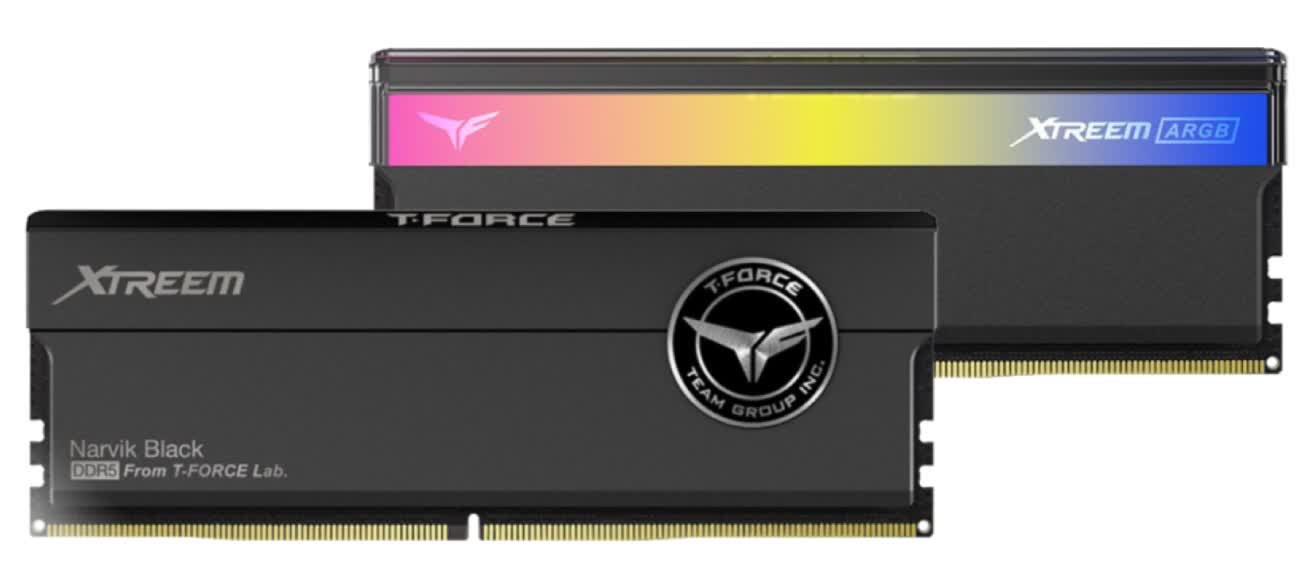 This year's ARGB-variant features a 2mm black aluminum alloy, which Team says has undergone multiple treatments, allowing it to combine "the hardness and durability of basalt and the soft texture of black beach sand." Unlike the company's DDR4 variant, the RGB appears to be somewhat less prominent when compared to the unique, all-encompassing lighting of the previous generation. The non-ARGB variant has a similar look and feel, except for the removal of the light strip and the addition of a Teamgroup insignia. Both variations have frequencies ranging from 7,000 to 8,266 MT/s.
If Team's Xtreem DDR5 doesn't scratch the RGB itch, the company will also be showcasing its new T-Force Siren GA360 ARGB AIO. Created in conjunction with Asetek Designworks, the cooler features a 7th-generation Asetek v2 pump with PWM control.
The unit uses an ARGB-enabled water block and fans, allowing users to modify the aurora ARGB system using a number of different RGB control applications. While no cooling specifications are given, the press release claims the cooler is designed to support new-generation AMD and Intel multi-core CPUs.
If you're looking for new storage technology, then you're in luck; Team has you covered there as well. The exhibition will introduce the company's new T-Force Dark AirFlow Cooler Series and Gen5 M.2 PCIe SSD. According to Team's press release, the SSD is expected to reach sequential read and write speeds of more than 12,000MB/s and 11,000MB/s. T-force Dark AirFlow Coolers will help to keep the new M.2 drives cool, enabling them to maintain these high levels of throughput.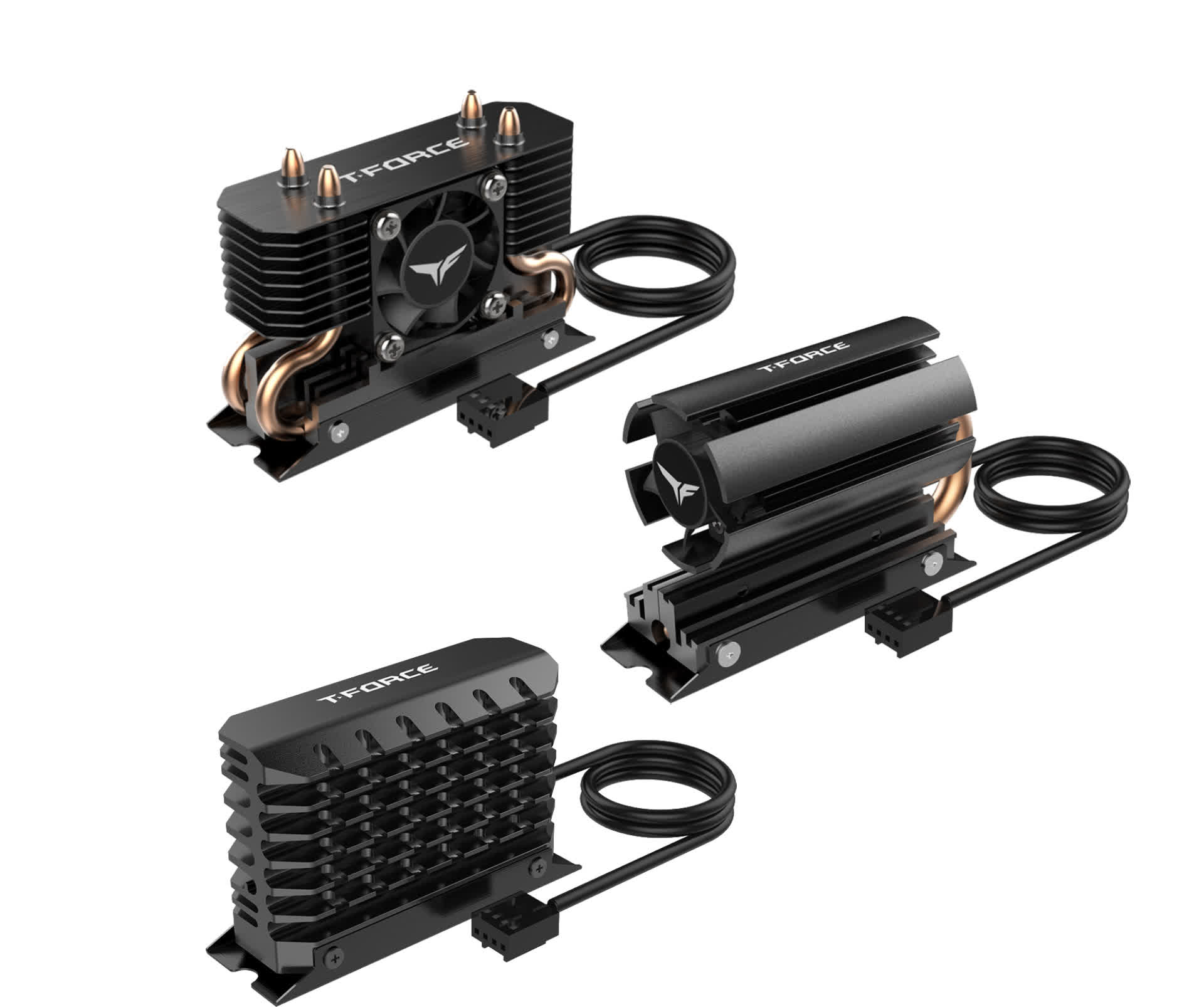 The coolers are equipped with aluminum finned heatsinks, multiple layers, and multiple heat pipes to increase their available thermal conductive area. The coolers feature fan-assisted active cooling, further helping to maintain optimal drive temperatures.
Teamgroup's Computex exhibition is scheduled to run from Tuesday, May 30th through Friday, June 2nd, in the event's Storage and Management Solutions Zone. Additional information regarding the exhibition location and Team's announcements can be found on the company's Computex 2023 page.
https://www.techspot.com/news/98837-team-group-rolling-out-new-xtreem-ddr5-memory.html