A hot potato: Tesla has endured continuous controversy regarding the safety and privacy of its electric vehicles for years. The latest condemnation of its driver assistance functionality comes from a massive leak that describes thousands of potentially dangerous incidents stemming from braking and acceleration systems.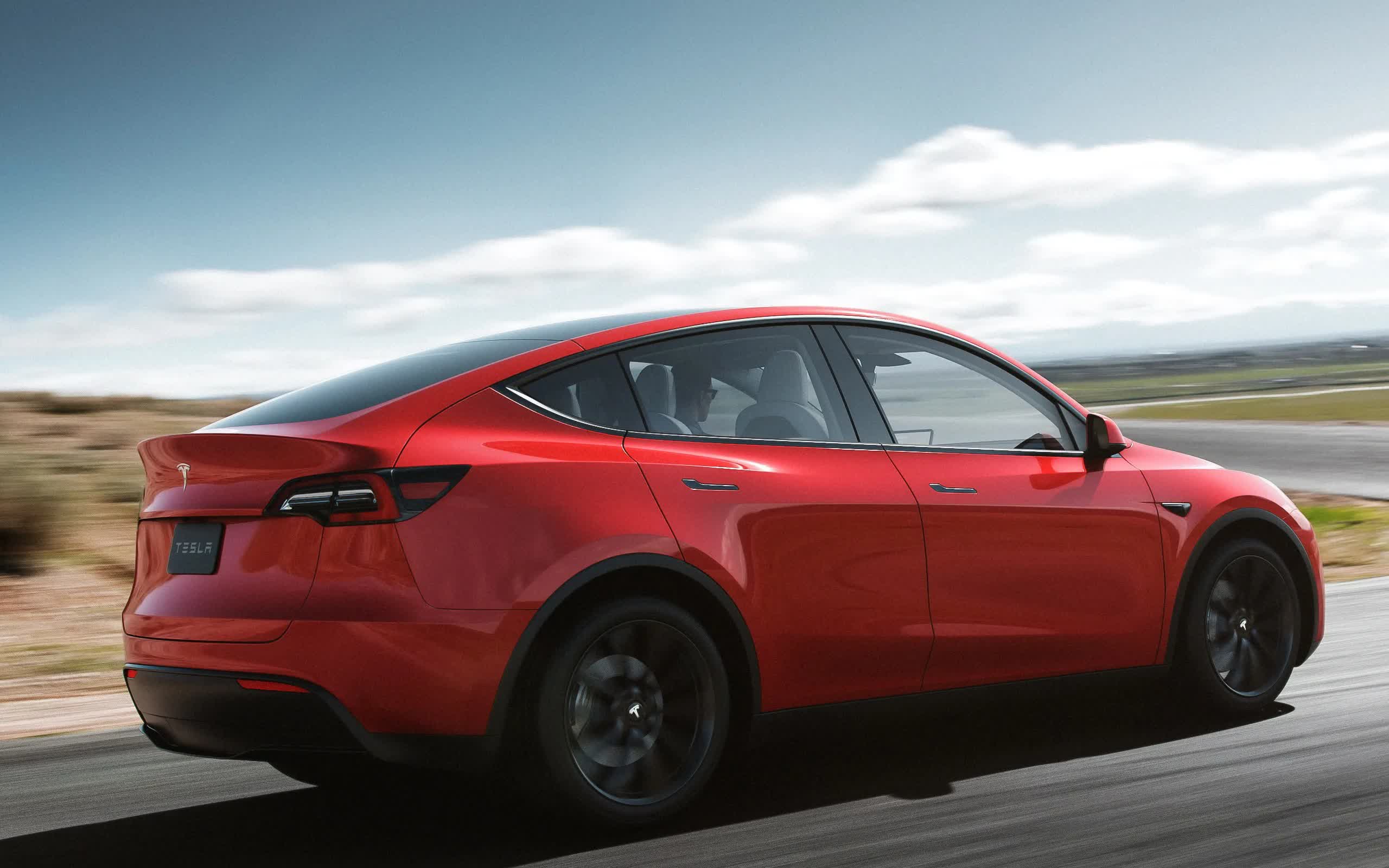 A Tesla employee recently leaked thousands of internal documents to the German business newspaper Handelsblatt, revealing the massive scale of safety complaints the self-driving EV company has received. The incident adds to the already worrying series of safety complaints surrounding Tesla.
The 100GB trove of data consists of 23,000 internal files describing 2,400 incidents of sudden unintended acceleration and 1,500 cases concerning braking problems, leading to over 1,000 crashes. Hundreds of incidences involve Teslas suddenly decelerating or stopping in what is known as "phantom braking." Most of the incidents – between 2015 and 2022 – occurred in the US, but some come from Europe and Asia.
When the outlet followed up on the incidents, a California doctor told Handelsblatt (via Ars Technica) that her Tesla suddenly accelerated "like a racing car" into two cement pillars as she prepared to turn into a parking lot. A Swiss driver's Model S improperly hit the brakes a dozen times throughout 2021.
Another driver in Michigan was rear-ended in 2019 when his car suddenly slammed on the brakes. One Tesla in Germany drove into a median barrier after the autopilot engaged the emergency brakes. Another report describes a Model S automatically driving into oncoming traffic.
Possibly more concerning is that customers told Handelsblatt that they sensed Tesla employees tried to avoid written communication when processing complaints. The company passes technical reviews to customers orally, with rules forbidding recording them in emails, text messages, or voicemails. The California doctor said Tesla never sent emails, keeping all communication verbal.
Another significant safety incident occurred in February when problems with Tesla's self-driving systems prompted a recall of over 300,000 vehicles. In April, former employees revealed that Tesla regularly internally shares videos of customers from the vehicles' cameras, many of them extremely private.
Such reports could spread further soon due to how well Tesla's cars continue to sell. Analysts at JATO Dynamics (via Motor1.com) report that the company's Model Y became the first EV to top the world's best-selling car list in the first quarter of 2023.
The car sold 267,200 units in 53 markets around the world, up 69 percent year-over-year. The Model Y's core market remains China, where it performed well, but sales also increased 68 percent in the US, and it became Europe's top-selling vehicle overall.
The analysis attributes the strong performance to recent price cuts, which led to a record Q1 for Tesla. Further price cuts for the Model Y and other variants came last month, increasing the likelihood of continued growth. It's unclear how much the brand's technical problems impact its commercial health.
https://www.techspot.com/news/98851-tesla-employee-leaks-thousands-safety-privacy-breach-reports.html