Facepalm: Plummeting prices for PlayStation 5 and PC internal storage expansions have cast a negative light on the already unpopular Xbox Series console storage prices. Microsoft and Seagate have finally responded with a permanent price drop, but it likely won't be enough. Upcoming competition from Western Digital could potentially improve the situation.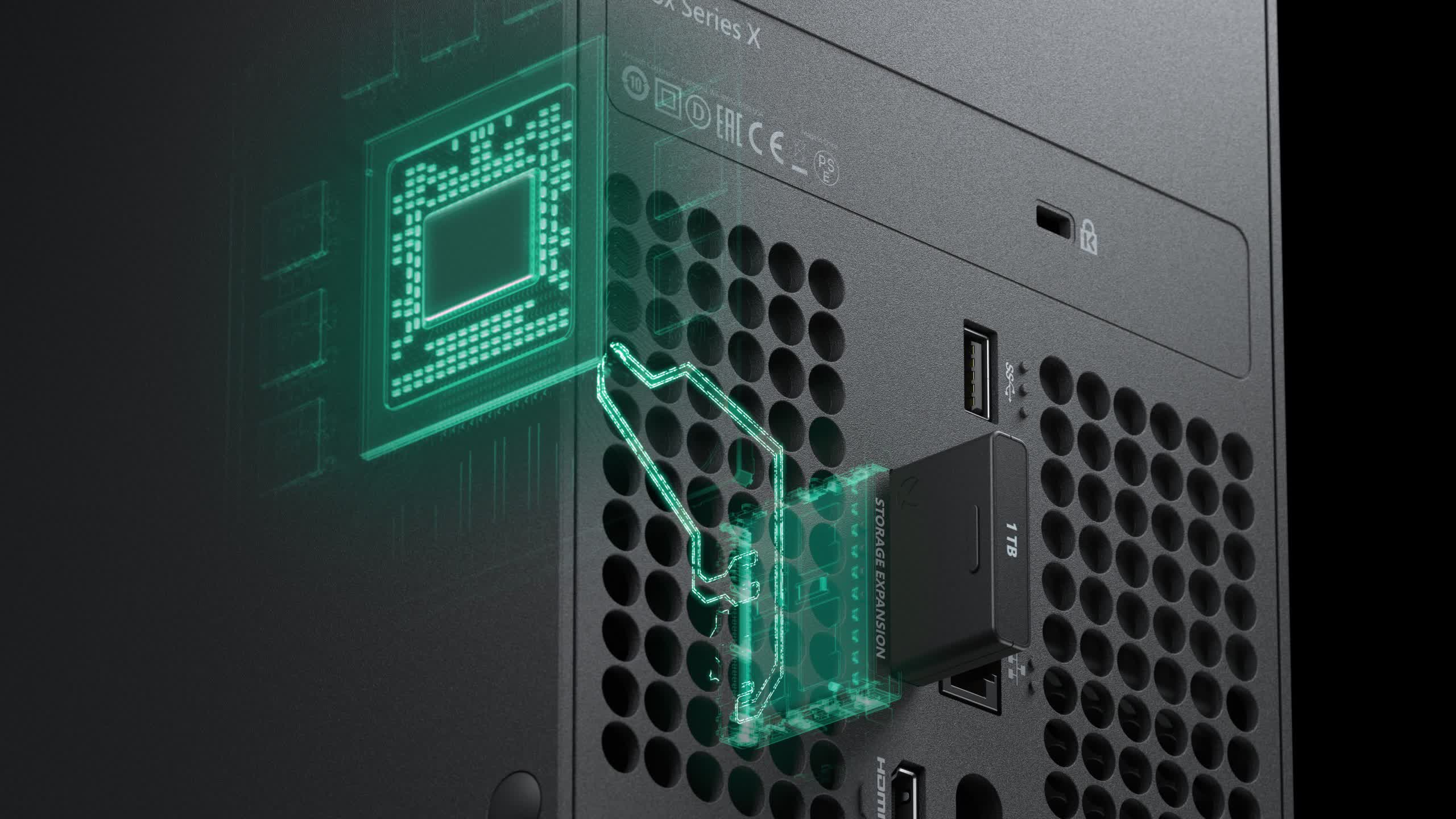 The internal storage expansion cards for the Xbox Series consoles have recently seen a significant permanent price drop. The proprietary solid-state drives had maintained static prices for over a year, even as off-the-shelf SSDs for PCs and the PlayStation 5 became increasingly affordable.
Seagate, currently the sole manufacturer of additional internal storage for Xbox Series consoles, has reduced its prices by around 30 percent. Users can now acquire 512GB for $90 (down from $140), 1TB for $150 (previously $220), or 2TB for $280 (formerly $400).
However, those purchasing NVMe drives for a PC or PlayStation 5 will find substantially lower prices. For instance, Samsung's 990 Pro – one of the higher-end models – currently costs just $110 for 1TB and $190 for 2TB.
When the 1TB Xbox Series SSD was launched alongside the consoles in 2020, its original price was comparable to generic NVMe drives of the time. However, recent NAND oversupply has dragged standard SSD prices down by over 30 percent since the beginning of the year, and analysts are uncertain when they'll stop falling. Prices may stabilize around the fourth quarter.
WD - WD_BLACK C50 1TB Expansion Card for Xbox Series coming soon, listed at Best Buy ($179.99) https://t.co/mZmGIykugn pic.twitter.com/J6usvUsDLV

– Wario64 (@Wario64) April 2, 2023
Part of the problem with the Xbox drives stems from Seagate's monopoly on them, which will end sometime soon. Images of a 1TB Western Digital variant leaked last month, but the company has not officially confirmed its existence, let alone a release date. The leak suggested a price of $180, but Seagate's new price undercuts it, so an adjustment would not be surprising.
The situation likely demonstrates that the costs of proprietary storage outweigh the benefits. Xbox SSDs are smaller, and sliding them into the back of the console is much simpler (and less dangerous) than opening a PS5 or PC chassis. However, as more games like Star Wars Jedi: Survivor and Call of Duty: Modern Warfare II exceed 100GB, price per gigabyte becomes a significant concern.
History has repeatedly shown that off-the-shelf storage experiences price reductions much more rapidly than proprietary units. Microsoft made this mistake with the Xbox 360, while the competing PlayStation 3 used PC SSDs. The PlayStation Vita's costly proprietary memory cards drew much criticism, especially when compared to the Nintendo 3DS's use of standard SD cards.
However, there are ways to bypass Microsoft's and Seagate's hold on Xbox internal storage. In 2021, a user on BiliBili published a method for connecting a standard m.2 2230 drive to the expansion port. iFixit also has a guide for replacing the Xbox Series X's main SSD with a store-bought 2230. Although Seagate's price drop aligns with current typical 2230 SSD prices, the fact remains that they are competing against the PS5 and its compatibility with more affordable drives.
https://www.techspot.com/news/98586-xbox-external-ssds-finally-getting-cheaper-upcoming-models.html