Mozilla Thunderbird
115.3.1
Thunderbird is a free email application that's easy to set up and customize - and it's loaded with great features.
Thunderbird makes email better for you, bringing together speed, privacy and the latest technologies. Focus on what matters and forget about complexity.
Is Thunderbird free?
Yes, Mozilla Thunderbird is free and open source. You can use it for personal and commercial use. However, Mozilla is open to donations in order to keep improving the app.
Does Thunderbird let users make a local copy of my messages?
Yes, Thunderbird will keep a copy of all your messages on your computer by default. You can also create a local backup of your messages or download them from your server whenever you need it.
Can Thunderbird replace Outlook?
For general email use, yes, Thunderbird can be a suitable replacement for Outlook. Those that require better integration with Microsoft Office and Exchange will be more satisfied with Microsoft Outlook. Additionally, Thunderbird's interface may not be as polished as Outlook's.
How many email accounts can I have with Thunderbird?
Thunderbird has no limitation on the number of email accounts users can add to the app.
What mail services does Thunderbird support?
Thunderbird supports most mailing services that synchronize items through the IMAP protocol or download messages through the POP3 protocol. The application also supports synchronization for MS Exchange and Outlook.com accounts. Thunderbird supports Gmail, iCloud, Outlook.com, IceWarp, Microsoft Exchange, Yahoo, AOL, GMX, Kerio and more.
Features
Mail Account Setup Wizard
Prior to this feature you had to know your IMAP, SMTP, and SSL/TLS settings. Now all you need to provide is your name, email address, and password and the email account set up wizardry will check our database and find the email settings for you.
Personalized Email Addresses
Ever dreamed of having a personalized email address (such as "dad@thesmithfamily.com") for you, your family or your business? Thunderbird makes this easy - you can sign up for a new email address within Thunderbird, and it will all be set up automatically for you ready to send and receive.
One-click Address Book
One-click Address Book is a quick and easy way to add people to your address book. Add people by simply clicking on the star icon in the message you receive. Two clicks and you can add more details like a photo, birthday, and other contact information.
Attachment Reminder
The attachment reminder looks for the word attachment (and other words like file types) in the body of your message and reminds you to add an attachment before hitting send.
Multiple-channel chat
Enjoy real-time conversation with your contacts, right from your favorite messaging application, with multiple supported networks. Thunderbird makes it easy to search through both past conversations and received emails.
Tabbed Email
Thunderbird replicates the new look and feel of Mozilla Firefox in an effort to provide a similar user experience across all Mozilla software desktop or mobile and all platforms.
Tabbed email lets you load emails in separate tabs so you can quickly jump between them. Tabs appear on the top of the menu bar providing a powerful visual experience and allowing the toolbars to be much more contextual.
Tabbed email lets you keep multiple emails open for easy reference. Double-clicking or hitting Enter on a mail message will open that message in a new tab.
When quitting Thunderbird, visible tabs will be saved and will be restored when you open Thunderbird the next time. There is also a Tab menu on the Tab toolbar to help you switch between tabs.
Search the Web
You can now search the Web without having to leave Thunderbird. Type whatever comes to mind in Thunderbird's search box and choose from several different search providers.
You can also highlight words in your email, right click, and select "search the web for:" to start your Web search.
Quick Filter Toolbar
The Quick Filter Toolbar lets you filter your email faster. Start typing in words in the Quick Filter search box and the results are displayed instantly. Or you can filter your email by New Messages, Tags, and people in your Address Book. You can also "Pin" or save a Filter and use it across multiple folders.
Search Tools
The search interface in Thunderbird contains filtering and timeline tools to pinpoint the exact email you're looking for. Thunderbird also indexes all of your emails and chat conversations to help you search even faster. Your search results are displayed in a tab so you can easily switch back and forth to your search results and other email.
Message Archive
If you think you're going to need an email in the future but want it out of your inbox without deleting it, archive it! Archiving helps you manage your inbox and put your email into the archive folder system.
Selecting the Archive button or hitting the 'A' key will archive your email.
Activity Manager
Thunderbird version 91 is only offered as direct download from thunderbird.net and not as an upgrade from Thunderbird version 78 or earlier. A future release will provide updates from earlier versions.
What's New
Our Fastest, Most Beautiful Release Ever: Thunderbird 115 "Supernova" Is Here.
On behalf of the Thunderbird team, Thunderbird Council, our global community of contributors, and our extended Mozilla family, I am incredibly excited to announce the initial launch of Thunderbird 115 "Supernova" for Linux, macOS, and Windows! With this year's version, we're delivering much more than just another yearly release. Supernova represents a modernized overhaul of the software – both visually and technically – while retaining the familiarity and flexibility you expect from Thunderbird.
"Supernova is the beginning of a new era for Thunderbird," says Ryan Sipes, Thunderbird's Product and Business Development Manager. "It lays a beautiful, solid groundwork for future releases that will make Thunderbird a significantly better email client – and we won't stop until it's the best option out there."
"During the past year we reworked some of the oldest parts of our code base with the goal of modernizing them to make maintenance and extensibility easier," says Alex Castellani, Thunderbird's Director of Product Engineering. "We did our best to strike a comfortable balance between new features and interface changes to appeal to new users, while maintaining the current layout and interface that millions of our users know and love. This is the first step towards a more flexible, reliable, and customizable Thunderbird that will accommodate different needs, preferences, and workflows."
Here's a brief look at some of the best new features and improvements in Thunderbird 115. For the complete list, please visit this support article.
Modernized Cards View
Supernova's new Card View is our version of the well-known vertical layout for the Message List, perfect for people used to modern webmail. Card View emulates a mobile interface list with multi-line support, offering a more comfortable appearance to reduce cognitive burden. (And because we want Supernova to feel familiar for veteran users, the legacy "Table" view is still available.)
Brand New Thunderbird Logo
Supernova ships with a brand new Thunderbird logo honoring our history and vital connection to Mozilla, while representing the revitalization of our brand and a promising, sustainable future.
Dynamic Unified Toolbar
Supernova features a single dynamic toolbar, presenting frequently used and contextual options based on the tab or Space that is currently active. Take full control by customizing the toolbar and window layout to perfectly fit your workflow.
Intuitive AppMenu
The new Application Menu (≡) in Supernova is now keyboard-accessible, and redesigned for faster, easier navigation. Fewer submenus, persistent global options, and consistent iconography combine to create a much more intuitive experience.
Improved Calendar Design
Elegant Density Control
Working with multiple monitors and display resolutions? Supernova lets you dial in the perfect density settings and font sizes for the entire application, with just a single click from the AppMenu.
New + Sortable Folder Modes
Supernova gives you more control by introducing sortable Folder Modes. Display all of your Tags in the Folder Pane, turn on and off Local Folders, or move your favorite Folder Mode sections up and down with one click. Less scrolling, more productivity.
Eye-Catching Tags View
Tags are a familiar and powerful part of your workflow, so Supernova adds an eye-catching "Tags" view to the Folder Pane. Quickly jump to your custom, color-coded tag categories to find and filter your messages even faster.
Improved Address Book
Supernova continues to iterate on the modernized Address Book introduced in Thunderbird 102. You'll enjoy a new tabular view, an improved Edit view, delete buttons, and better accessibility.
Better Accessibility
Speaking of accessibility, Supernova substantially improves Thunderbird's keyboard navigation and screen reader accessibility across the entire application. We've also greatly expanded the ability to navigate Mail content and buttons using the TAB and arrow keys.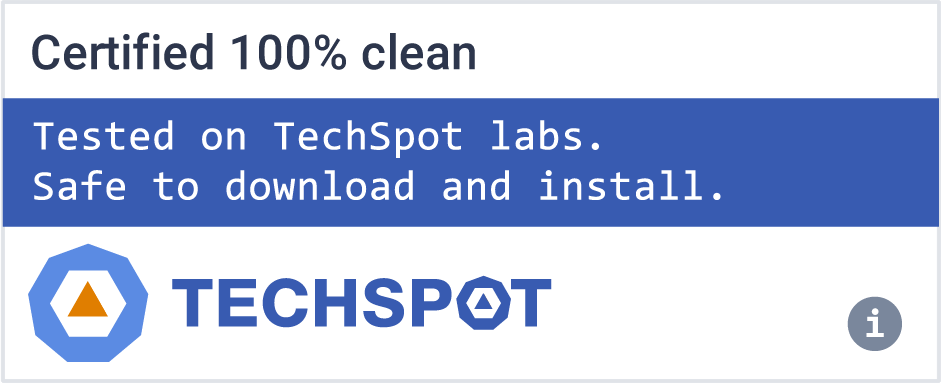 Recent Mozilla Thunderbird news
Software similar to Mozilla Thunderbird
8
Web-browser, advanced e-mail and newsgroup client, IRC chat client, and HTML editing made simple.

Freeware
Windows/macOS/Linux

Stay connected to your world with our most up-to-date e-mail and calendar tools.

Make your email incredible.

Popular email client that allows to work with unlimited number of the mailboxes, and many more other features.