IrfanView
4.62
Fast and simple image viewer and editor that supports all major graphics formats. Edit and convert graphics files with this top-notch image viewer.
IrfanView is a fast and simple image viewer and editor that supports all major graphics formats, including BMP, DIB, JPEG, GIF, animated GIF, WEBP, PNG, PCX, multipage TIFF, and TGA. In addition, it features drag-and-drop support, directory viewing, TWAIN support, slide shows, batch conversion, and modifications, such as color depth, crop, blur, and sharpen.
Features
Fast and compact ( just 6 MB )
Freeware for non-commercial use
Supports Windows XP, Vista, 7, 8, 10 and 11
32 and 64 bit version
Multi language support
Unicode support
Designed to be simple but powerful
For added functionality you can also download Irfanview plugins.
What does IrfanView do?
IrfanView is a free image viewer, converter and editor. You can use it to open all kinds of image files and edit them. It's quite easy to use and has a straightforward interface.
Yes, you can edit photos with IrfanView and it works especially well for simple tasks like resizing, converting, or optimizing.
Why do I need an image viewer?
Image viewers are lightweight applications without the excess baggage of fully featured photo editors, so the focus is on speed and on support for a wider array of formats. A proper image viewer like IrfanView can save you time because they are snap to use.
What image file formats does IrfanView support?
IrfanView supports all these file formats: ANI, CUR, AWD, B3D, BMP, DIB, CAM, CLP, CPT, CRW, CR2, CR3, DCM, ACR, IMA, DDS, DJVU, IW44, DPX, CIN, DXF, DXF, DWG, HPGL, CGM, SVG, ECW, EMF, EPS, PS, PDF, AI, EXR, FITS, FLIF, FPX, G3, GIF, HDR, HDP, JXR, WDP, HEIC, AVIF, ICL, EXE, DLL, ICO, ICS, IFF, LBM, IMG, JP2, JPC, J2K, JPG, JPEG, JLS, JPM, JXL, Mac PICT, QTIF, MNG, JNG, MrSID, SID, ARW, CR3, CR2, CRW, DCR, DNG, ERF, KDC, MRW, NEF, NRW, MOS, ORF, PEF, RAF, RAW, RW2, RWL, SRF, SRW, X3F, PBM, PCD, PCX, DCX, PDF, PDN, PGM, PNG, PPM, PSD, PSP, PVR, QOI, RAS, SUN, RAW, YUV, RLE, SFF, SGI, RGB, SFW, SIF, SWF, FLV, SVG, TGA, TIF, TIFF, TTF, TXT, WAD, WAL, WBC, WBZ, WBMP, WebP, WMF, WSQ, XBM, XCF, and XPM file formats. Some may require plug-ins.
What video and audio file formats does IrfanView support?
IrfanView supports AIF, AU, SND, MED, MID, MP3, OGG, RA, WAV, ASF, AVI, MKV, M4V, M2T, MTS, TS, M2TS, M2V, MOV, MP4, WEBM, MOV, MP4, MPG, MPEG, WMA, and WMV. Some may require plug-ins.
With IrfanView you can:
View Images
Convert
Optimize
Scan and Print
Create Slideshow
Batch Processing
Multimedia
And many more
What's New
New PDF PlugIn (thanks to Pdfium guys)
Option to save slideshow as MP4 video (Thanks to Shao Voon Wong)
New options menu: Append current image to PDF (Options-Multipage images)
New options menu: Edit multipage PDF (Options-Multipage images)
New "Adobe 8BF filters" PlugIn (also for 64-bit 8BF, thanks to Sinisa Petric)
New in Advanced Batch dialog: All effects (Effects Browser dialog) can be used
New in Properties-Extensions dialog: Load only minimal (browsing) extensions
The selection rectangle can be resized on corners (with CTRL = proportional)
Change for "Paste into Selection": you can move/resize the selection
rectangle/image; click to apply selection image to main image
New option in "Compare images" dialog: Show difference image
New effect in Image-Effects menu: Skew/Shear image
New hotkey: CTRL + SHIFT + G: Start Google Maps with GPS of the loaded file
New command line option: /fs_exit
if started in fullscreen mode; ESC closes fullscreen and IrfanView
Old/obsolete JPG options disabled: "Load as grayscale" and "Save as grayscale" (easy to forget; can be re-enabled using new INI flags)
Removed very old PlugIn: FiltersUnlimited
Several PlugIns are changed/updated, please install the newest versions here.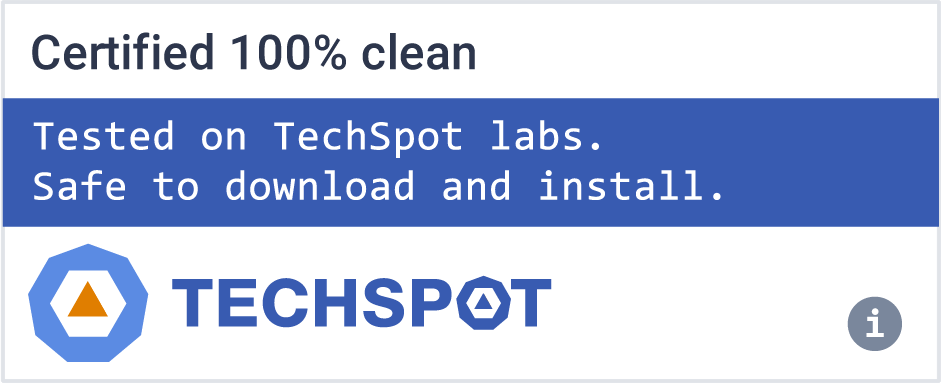 IrfanView is featured in...
Software similar to IrfanView
8