Xplorer2
5.4.0.2
xplorer² is a file and information manager that adheres to the philosophy "efficiency through simplicity".
All the shell goodies from windows explorer - none of the hassle! Plus all the features you would expect from a powerful tabbed dual pane file manager, including Omni Finder, a find files module that simply outclasses all known search tools. Don't take our word for it, seeing is believing!
xplorer² is a file and information manager that adheres to the philosophy "efficiency through simplicity". Without reinventing the wheel, it integrates the best features of Windows' shell architecture in a small, resource efficient package that's instantly familiar to work with. But look a little closer and you'll discover a whole new world under the surface that offers power, precision and flexibility, and will boost your everyday productivity no end!
Features
All area shell namespace access
Shell integrated with drag/drop, context menu etc
Automatic sensing of changes in all folders (networked etc)
Multithreaded & multi window operation
Folder tree panel
Dual pane mode (browse 2 folders in one window)
Tabbed interface
Save and restore tabs (folder groups)
Keyboard shortcuts and overall usability
Path autocompletion
Filtering of item visibility
Filtering on arbitrary criteria (hyperfilters)
Selection engine for precision marking of files
Selection with arbitrary criteria (hyperfilters)
Extended filesystem information columns (comments etc)
Even more columns (checksum, 8.3 name etc)
Multi column sort (using shift+column click)
Individual folder settings
Window layout saving and management
Export folder information as text (for printing etc)
Hard links (NTFS)
Mass renaming
Change file dates (touch)
Find text in files
Search for multiple keywords with boolean context
Search for text in office and PDF documents using filters
Search for text using regular expressions
Customizable info bars (status bar for each pane)
Unicode & file encoding aware
Unicode version available
Split/Merge/Shred
Text/RTF/Hex preview
Text editor
Graphics & HTML preview
Thumbnail view mode
Mini and densely packed thumbnails
Fuzzy filename matching
Multimedia preview (audio & video)
Find files with arbitrary criteria
Search within archives, FTP, webfolders (webDAV) etc
Refine previous search
Scrap containers (simultaneously manage many folders)
Folder comparison & synchronization
Deep synchronization (including subfolders)
Script wizard for DOS & win32 text commands
Intercept command output in user* friendly console
Customizable user command menu
Detect duplicate files & cleanup
Toolbar customization
Add extra toolbars and custom button icons
Drivebar for easy access to local drives
Detailed breakdown of subfolder disk usage (statistics)
Robust background file transfers with optional filters
Exact preview of ActiveX documents (office, PDF etc)
Custom/skinned system icons (drives etc)
Show in groups
User defined groups
Extended icon overlays (e.g. TortoiseSVN)
Color coding of filenames
Folder junctions, symbolic links (NTFS)
Calculate folder sizes in detailed view
Bookmark and quicklaunch panel (mini* scrap/"drop box")
Keyboard (hotkey) customization
Toolbar skinning
Native 64 bit executable
What's New
xplorer² v5.4 released, codename Kaw-Liga
xplorer² shell property system predated the "proper" windows property system introduced with Vista (and finalized with Windows 7) by a good 10 years, so it was getting kind of rusty. The latest version 5.4 is a big rewrite of xplorer² property base, so that shell properties like MP3 ID3 tags (song duration, bit rates etc) and photo EXIF properties are quick to work with in all respects. Shell property caching also applies to [X]tended legacy column handlers and WDX plugins, thus shell properties are as usable as xplorer² own [S]tock properties. Whenever you show lots of file details, or sort, filter and search for advanced properties, you will immediately notice the speed difference.
There are a few floating-point number properties like System.GPS.LatitudeDecimal that are now properly handled as such (this is an ultimate edition feature). So now you can do photo searches by GPS coordinates, similar to DeskRule's map searches. Floating point properties are also possible from certain WDX content plugins.
Focused dialogs. Whenever a dialog window or message box appears, the main window is alpha-shaded, to help focusing on the task at hand. This behavior can be turned off setting the advanced registry option GAO2_NOSHADEDLG (available through the Advanced options editor). This feature requires windows 10 or later
Custom folder status indicator. When browsing a folder with custom settings (a folder where you have used Actions > Folder settings menu command), a status bar icon will appear (next to free space indicator) – see the window snapshot above.
Lengthy file operations. Working in large folders, even plain operations like filtering and sorting by slow properties can take a long time. More potentially slow operations like quick filtering and auto-refreshing will present a progress bar on the status bar, giving you an idea of the remaining time. If it is taking too long, press and hold ESCAPE key to abort the current operation.
Dark as night. If you turn on dark mode user interface, more things will show darker, including progress bar controls and system messageboxes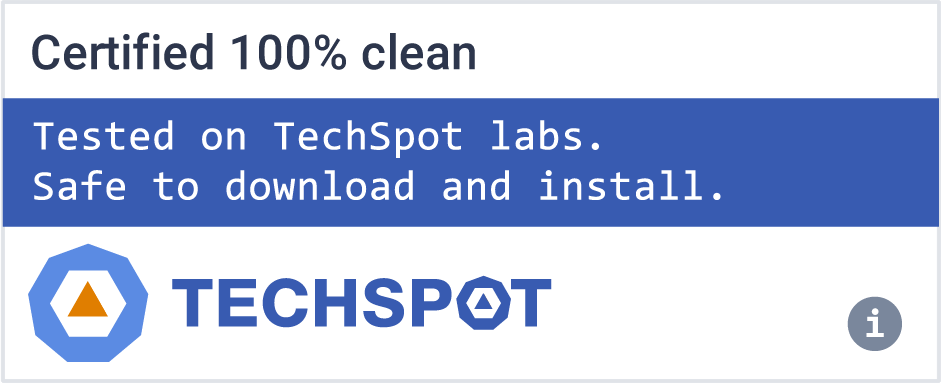 Software similar to Xplorer2
3
Easily manage files and folders from your computer's hard disk drive or removable devices in up to 4 explorer panels.