Speedify
14.0.1
Use all your bandwidth, all the time. With so many Internet connections available all the time, we thought it would be awesome if you could use all that bandwidth at once.
Speedify combines WiFi, 3G/4G, DSL, and other wired connections for faster and more reliable Internet using our Speed Servers in the cloud. Speedify is a multipath Virtual Private Network (VPN), which has been designed from the ground up to be able to bond across multiple internet connections, and seamlessly handle wireless failures so that apps and streams go off without a glitch even on slow and unreliable networks.
What is the maximum speed Speedify can provide?
Speedify's public servers offer up to 200-300 Mbps speeds while private Servers can support speeds up to 1 Gbps.
What types of Internet connections can Speedify use?
Speedify can take advantage of almost any internet connection including DSL, Wi-Fi, 3G/4G devices, and tethered smartphones. As long as your computer can receive an IPv4 address, Speedify will use it. On mobiles, Speedify can combine Wi-Fi and cellular. On desktop, Speedify can use the most frequent internet connection types such as Wi-Fi, Wired Ethernet, Tethered phone: either through Wi-Fi or connected directly via USB and USB network adapters.
Do I need multiple internet connections to use Speedify?
Technically, yes, Speedify requires at least two internet connections to speed up your connection, but, even if you only have a single internet connection, you can still use Speedify; its VPN features let you encrypt your traffic and hide your location while automatically detecting and retransmitting lost packets on network connections that drop 1% or more of your data packets, resulting in a significant speed boost.
Is Speedify free?
No, Speedify includes a trial version that will optimize your first 2 GB of data usage every month for free, but after that, you need to purchase a commercial license for unlimited usage. Its paid plans start at $4.99 per month.
Does Speedify hide IP addresses?
Yes, Speedify is basically a VPN, so it will encrypt using AES-256 bit and hide your IP address while increasing your connection speed.
Is Speedify compatible with BitTorrent?
There are only some selected servers that allow torrents and other P2P downloads. Once connected, you can check out the option Torrent Friendly Server from the Speed Server selection screen, this way you'll be connected to an available torrent-friendly server.
Does Speedify work on Linux?
Yes. Speedify is compatible with Linux, Windows and macOS as well as for mobile operating systems such as iOS and Android. You can check out your specific system requirements here.
Features
Broadband speed when you need it most
Speedify combines any Internet connections available to your Mac or PC to deliver the speed you need for HD video streaming, faster uploads, and more.
Faster File Transfers
Upload, download, and share at full speed. Even if you lose connectivity on one of your Internet connections, Speedify keeps your transfer going until both connections become available again.
Better Browsing
Bond DSL, cable, and mobile connections into a single blazing-fast connection. From web browsing to VPNs and video conferences, everything you do online is faster with Speedify.
Non-Stop Streaming
Say goodbye to endless HD video buffering on Netflix and YouTube. Easily combine all your Internet connections for fast and reliable access to streaming HD content and high-resolution video chat.
Speed Servers around the Globe
Speedify automatically connects you with the best server location based on latency and availability. Once connected, the Speed Server intelligently handles traffic to and from your various Internet connections to deliver faster speeds. Our network of cloud servers is always growing, and faster Internet is just a click away
The Magic of Channel Bonding
Unlike a "load balancer," which divides traffic between Internet connections at a per-socket level, Speedify's channel bonding technology makes its decisions on a per-packet basis. For you, that means even large single socket transfers such as VPNs, streaming movies, and uploading and downloading from cloud storage can be given a major speed boost!
Go Faster
Speedify's channel bonding technology can even speed up single-socket applications like Dropbox uploads, HD video streaming, and VPNs.
Cost-Aware
Set priority levels for your Internet connections and only use that expensive 4G card when you absolutely need it.
Geo-location Controls
Manually select your server location to access region-locked content from Netflix, Pandora, and more.
Platform Support
Speedify is available for Windows 7+ and macOS 10.8 and above.
Bonding Efficiency
The only service that can give you up to 90% of the combined bandwidth of all your Internet connections.
Updates & Extras
We'll always keep you up to date with the latest & greatest Speedify software.
What's New
Introducing the latest and greatest version of Speedify for Android, iOS, macOS, Windows, and Linux. For the fastest, most reliable, and most secure VPN experience, update Speedify on all of your devices right now.
Improvements
Fixes to jitter calculation and improved performance on high jitter connections (i.e. Starlink)
Adjustments to prioritization rules for Streaming mode to prevent some traffic from being incorrectly prioritized
Stability fixes.
IOS
Fix an issue with the wrong transport protocol being used on some IPv6 connections.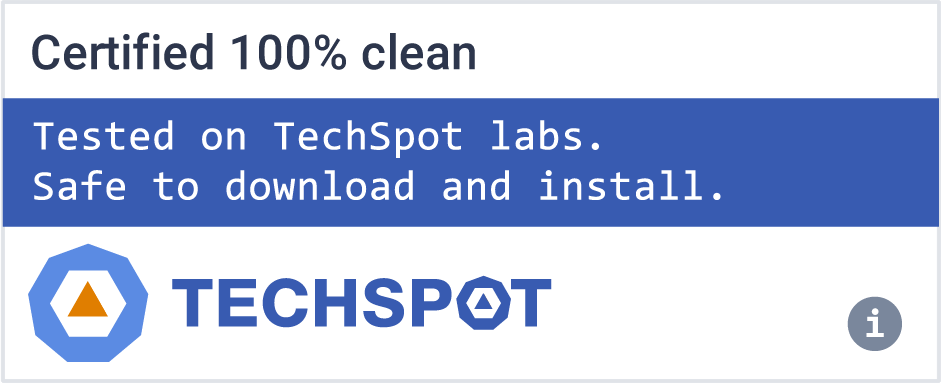 Software similar to Speedify
6