Plexamp was born out of a combination of passion for music and Plex. It was one of the early fruits of Plex Labs – the place for employee passion projects and community creativity. Built by a handful of people in their spare time, Plexamp may or may not have started over a few whisk[e]y sours.
Over the years Plexamp has evolved from a small, highly opinionated music player, to being the flagship place for music in Plex. As a standalone application, it provides a (highly customizable) focused experience for music, with features found nowhere else. It's also everywhere you'd want to be, including iOS, Android, macOS, Windows, and Linux.
No Money, No Cry
We want every music user on Plex to have the best possible experience. Rock solid streaming and high quality audio, in a streamlined application which is a treat for the eyes. This is why we've decided to release a new version of Plexamp which allows everyone to use it, absolutely free.
While there are tons of pro features in Plexamp for our Plex Pass subscribers, the free functionality still offers an array of enviable features.
Ready to Pump Up the Jam?
Step 1: Add your music to your Plex Media Server.
Step 2: Download Plexamp.
Step 3: Make the hills come alive with the sound of your music.
Features
Stream On
Unlimited streaming of your entire music library, at home and on the go.
Musico Paradiso
High-end audio features like Sweet Fades, gapless playback, pre-caching, and loudness leveling.
Find Your Fix
Smart playlists and stations for the mood you're in, or want to be in.
Music to Your Eyes
UltraBlur backgrounds, sexy visualizations, and multiple themes to pick and play with.
On da Couch or on da Road
The free version supports CarPlay, Android Auto, Siri, AirPlay, and Chromecast. Wherever you are, the music never stops.
We Will Rock You (Even Harder)
Once you start re-discovering your music with the free version, we are certain that you'll soon be ready to take it to the next level.
This is where Plex Pass comes in. By becoming a Plex Pass holder, you'll unlock features that music lovers' dreams are made of. Check out this veritable cornucopia of deliciousness that a Plex Pass will add to your experience:
Downloads
Bring all your favorite personal music wherever you roam, no internet required. Download playlists, albums, stations, and more to keep you jamming outside the home. Remember to call shotgun!
Mix Builders
Use our fun interactive builders to choose related artists and albums for a fabulous, fun mix. Get all the applause while Plexamp does all the work.
Sonic Adventure
With a sonic-enabled server, build a playlist which travels between tracks like magic.
Sonic Sage
Create unique playlists by simply describing what you want to hear. Enter anything from "Sounds like Nick Drake's Pink Moon" to "Songs to listen to while sitting on the dock of the bay"."(This feature requires an OpenAI API key.)
Guest DJ
Turn over your play queue to one of our talented DJs who will keep the music playing in a variety of ways. Some DJs require a sonic-enabled server.
Aural Fixations
Wanna know more about yourself? Explore your own personal music charts, go back in time, and explore your favorites.
Pro Audio
Bit-perfect playback on iOS, macOS, and Linux with automatic sample rate matching.
Home Audio Perfection
The ability to run Plexamp on a Raspberry Pi or similar. Jack it into a receiver for the highest quality music solution with all of the incredible features of Plexamp, and control it from your phone or desktop.
Lyrics
See timed lyrics to your favorite songs when available, so you can karaoke (or lip sync) like a pro.
Auto Play
Keep the music playing, select from different modes which ensure you're never stuck in silence.
Full Home Screen Customization
Organize the home screen exactly how you like it, including adding custom areas. For those days when you play Plexamp, staring endlessly out the window and wondering "if only I had complete control over how my home screen looks."
Equalizer
Use this powerful 10-band equalizer with thousands of headphone presets. You can even use a different equalizer curve for each output device.
Related Tracks
Build the best mixes with our related track suggestions, right in the player.
Server Features
With a Plex Pass, a server gains the ability to perform Sonic Analysis as well as many other video features like Hardware Transcoding, Skip Intro, Skip Credits, Multiple Movie Editions, and much more.
What's New
Added
Music for all! Plexamp is now available to everyone 214, Plex Pass or not.
Playlists can now be displayed as artist or album lists.
Tracks can now be sorted by album artist.
Allow deleting collections.
Track popularity as a filter option.
Android: broadcast audio session to allow audio effects to be applied.
Desktop: Add global keyboard shortcuts for all tabs and player.
Mesh: Per-sink EQ settings on route page.
Plexamp is now translated in Russian and Italian.
Fixed
Make Go To Artist menu nested for items with multiple artists.
Aural Fixation charts for Best Of were showing incorrect items.
Artist in block carousel would have an incorrect border radius.
Allow dismissing toasts with tap.
In rare cases, player poster could go missing.
Sonic Sage: Use more descriptive error if possible.
Browser: Offer lower cache size.
Improve album bitrate computation in some cases.
Clear "last playlist" when deleted.
Refresh "last playlist" title/art on start and when playlist title is edited.
In some cases, album year was missing in player.
Browser: EQ values could be reset after loading.
Headless: Add more logging to token claiming.
Re-register device when network interfaces change.
Sonic Sage errors weren't localized.
Missing icon in genre search results.
Prefer track artist in history section and screen.
In some rare cases, TIDAL search results would be returned without a subscription.
TIDAL search results not showing '>' for expansion.
More / Reset buttons in the player's 'related' tab could be truncated.
Details page headings could be incorrect after opening a deeplink.
Selected track wasn't evident after opening a deeplink with black theme applied.
Add Download Track Radio action to Recent Plays menu.
Improve duration display from 1-8 hours.
Selecting track in Recent Plays navigated to album.
Sonic Sage: Don't show unmatched results when using TIDAL.
Mobile: Occasional hang showing context menus.
Android: Fixed an occasional crash.
Android: Issue with remote control not working on first sign-in.
Desktop: Add to playlist dialog had hover play action on playlists.
Desktop: Default volume control to being visible.
Desktop: Avoid EQ resizing while adjusting.
Linux: Plexamp wasn't controllable via the system UI in some environments.
Mesh: Volume didn't sync when player was stopped.
Mesh: Improve reconnection logic.
Updated translations.
Update AutoEQ presets.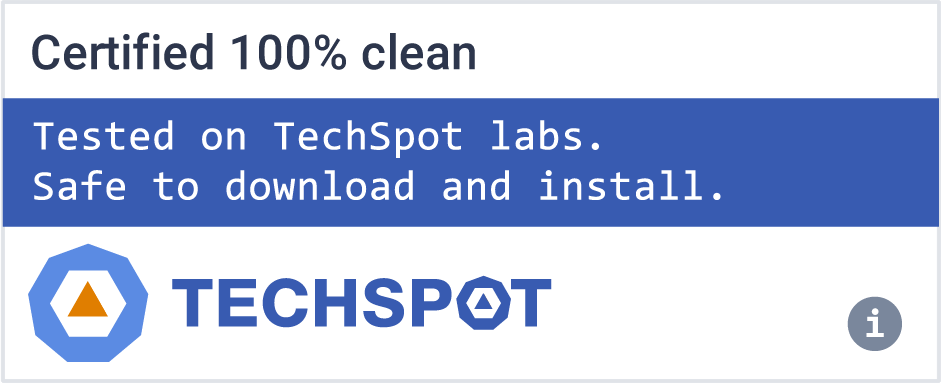 Software similar to Plexamp
11