pCloud
4.1.0
Secure and simple to use cloud storage for your photos and videos.
No matter how many files and folders you store in pCloud, all of your data will be at your fingertips. Regardless of how you use your space in the cloud - via web, desktop or mobile - your files are truly easy to manage.
How secure is pCloud?
pCloud files are encrypted using 256-bit AES encryption. During transit between applications and pCloud servers, SSL/TLS is used to protect data. These security measures keep your files private and secure, unless you deliberately share links to files or folders with others.
Is pCloud free?
Personal pCloud accounts come with 10GB of free space and can only be used on one device that you can change every 30 days. If you need more space or want to sync more devices, you can upgrade your account to a Premium subscription which starts at $4.99 per month.
Does pCloud work offline?
Yes, pCloud allows you to use your files offline when you don't have internet access, but to make all your files available offline, you need to take a few steps first.
What are the best pCloud alternatives?
Dropbox and OneDrive are good alternatives, both offer 5GB on their free plans. Google Drive is also good, offering 15GB of free space, however that storage is shared between all your Google services. For a complete look at alternatives, check out our guides comparing mainstream cloud storage services and secure cloud storage services.
Features
Search
A search field is available at the top part of the pCloud web interface and the mobile applications. Simply enter the name of the file or folder you are looking for, and it will be found in an instant.
Filter
You can filter your files by their file format. The pCloud filters are the quick search icons in the left-hand side menu (for web and mobile): Documents, Images, Audio, Video and Archives. Clicking on them opens a list of your filtered files.
Trash
The files you have deleted from your pCloud account will stay in your Trash folder for a specific number of days, depending on the plan you are using. For Free plans this period is 15 days. Premium/Premium Plus/Lifetime users get 30 days. Naturally, you can empty your Trash folder any time you like.
Invite to Folder
Collaborate with your team in shared folders. Use the option "Invite to folder" to share private folders with other pCloud users. Control the levels of access by setting View, Edit or Manage permissions. Once the users accept your invitation, they are ready to start collaborating with you. You can manage the existing shared folders from pCloud Drive,our mobile apps or from my.pCloud.com. You can also stop access to any shared folder or change permissions at any time.
Shared links
Quickly share large files with friends and family, even if they don't have a pCloud account. Anyone with access to the link will be able to view and download the shared files from any browser. These links are dynamic, so they will always show the latest version of the files. For extra security, you can protect your shared link with a password or set an expiration date.
When you share a link to a folder, you can also allow other pCloud users to upload files from this link to the folder.
File requests
Easily receive files from anyone directly to your pCloud account by sending file requests. Your recipients will be able to upload files without gaining access to your account. Everything will be organized in one place for your convenience.
Direct links
The Public Folder is a special folder in your pCloud's file structure, which allows you to create Direct links to files and folders. Use your pCloud as a hosting service to create static HTML websites, embed images or simply share your files the way you want. All the files you place in the Public Folder will be accessible in an index directory.
Synchronization
Once you upload your files in pCloud, you'll always be able to access the latest version on your computer, mobile device and through our web app. pCloud's desktop application - pCloud Drive also has an additional file synchronization option, which connects the local files on your computer with pCloud Drive. pCloud supports block-level sync, so that files are updated even faster.
Backup
Backup all of your precious photos and videos from your mobile device in just one click. Simply turn the Automatic Upload feature ON and your mobile media will be uploaded to your pCloud account.
Security
To guarantee your files' safety, pCloud uses TLS/SSL encryption, applied when information is transferred from your device to the pCloud servers. At pCloud data security is our top priority and we do our best to apply first class safety measures. With pCloud, your files are stored on at least three server locations in a highly secure data storage area. Optionally, you can subscribe for pCloud Crypto and have your most important files encrypted and password protected. We provide the so called client-side encryption, which, unlike server-side encryption, means that no one, except you will, have the keys for file decryption.
pCloud Crypto is the simplest and most secure way to encrypt data.
With pCloud's unique client-side encryption functionality users' files are safely hidden from any unauthorized access. pCloud Crypto lets users protect their confidential files with high-end security, making it as easy as placing a file in a folder. pCloud's security application encrypts data on user's computer, and uploads only the encrypted version to the servers. Files never leave user's device, so there is no way that anyone receives sensitive information in a plain version. We apply zero-knowledge privacy, meaning that encryption keys are not uploaded or stored on our servers, and we are incapable of viewing user files. The encryption key (Crypto Pass) is only available to the one who creates it, i.e. the user.
We are different than other security-led cloud storage providers.
pCloud is the first cloud storage provider to offer both encrypted and non-encrypted folders in the same account. Although at first thought it is the most natural approach to just encrypt everything, the downside is that when servers do not understand the data, they cannot help you work with your files. You can't expect server support for generating thumbnail previews of images, transcoding of media files so they are playable in the cloud, creating and extracting archives, and similar operations that cloud users need. That is why, with pCloud, you can choose which files to encrypt and lock, and which ones to store in their natural state and apply file operations on.
pCloud makes the best of both worlds.
We did our encryption in the most user-friendly way - encrypted files will be visible and usable in your storage only when you enter your encryption password (Crypto Pass) and unlock them. Otherwise, as soon as you click the Lock button they are no longer accessible locally by anyone else. You are the only one who holds the key. Even we, as a service provider, do not have access to your encrypted files. This is in contrast to embedding encryption in so called "Sync" clients that would still upload encrypted data to servers but would keep data in plain text on user's computer so anybody who has access to the computer would see it (e.g. when you lose your laptop). pCloud Crypto does not have such a vulnerability.
The strictly technical aspects.
We use industry standard 4096-bit RSA for users' private keys and 256-bit AES for per-file and per-folder keys. We do data authentication in a different way compared to most competitors. Authentication is the process of verifying that you decrypted the right data. Many experts consider it a mandatory part of encryption.
Authentication is done by calculating cryptographic hash of the data during encryption and decryption, and comparing the results. There are two popular approaches to that: one is to calculate the checksum of the whole file, another is to calculate checksums of small blocks in the file. The downside of the first approach is that you need to have the whole file in order to authenticate it, which may not be the case. Partial file modifications are also problematic in this case and might also require access to the full file. The second approach is vulnerable to several types of attacks. Most likely, the service provider may construct a version of the file that never really existed by combining different small blocks in different ways.
In pCloud Crypto we solve this problem by using a tree of hashes (also called Merkle tree, similar to what Bitcoin is using as a central part in its protocol).
What's New
Windows version updated to 4.1.0

The app is now available in Tr. Chinese, Japanese and Dutch
The options in the context menu will now be localized

macOS version updated to 3.12.2

Fixed crash on some Apple silicon devices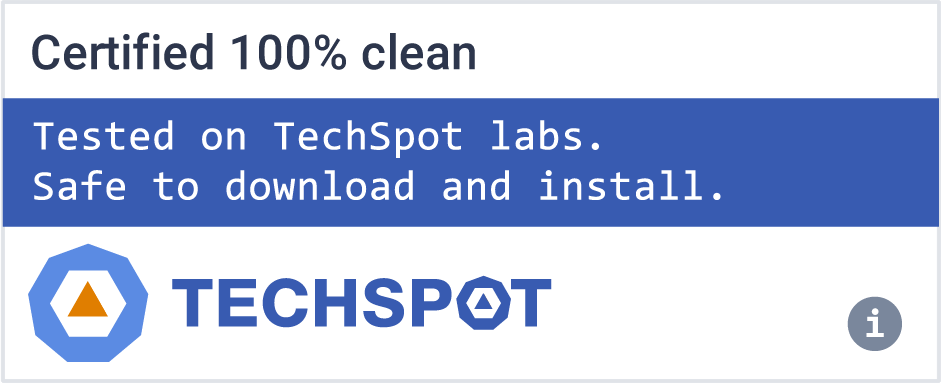 Windows/macOS/Android/iOS
Software similar to pCloud
4