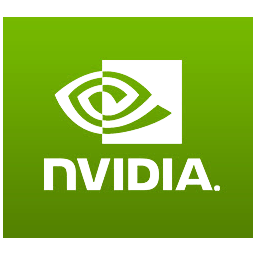 Nvidia Quadro Graphics Driver
512.15
This driver offers support for Quadro chips.
Release 510 is the latest Production Branch release of the Nvidia RTX Enterprise Driver. This new driver provides improvements over the previous branch in the areas of application performance, API interoperability (e.g., OpenCL/Vulkan), and application power management.

Production Branch drivers are designed and tested to provide long-term stability and availability, making these drivers ideal for enterprise customers and other users who require application and hardware certification from ISVs and OEMs respectively.

The Production Branch driver is a superset of the Nvidia Studio Driver and provides all the benefits of the Studio Driver of the same version, in addition to Nvidia RTX-specific enhancements and testing.

New Features in Version 510 U4
Added support for the following GPUs

Nvidia RTX A5500
Nvidia RTX A4000H
Support for new Studio features:
Nvidia Canvas - preset filters (i.e., Styles) that modify the look and feel of the painting can now be modified in up to ten different variations, giving more power and flexibility for utilizing advanced AI to quickly turn simple brushstrokes into realistic landscape images
Nvidia Omniverse
Support for editing Adobe Substance formats in real-time through the Substance 3D Painter Connector and Substance 3D Material extension
Added ability for artists to toggle between their favorite Hydra renderers (e.g., Blender Cycles, Chaos V-Ray, Maxon Redshift, and OTOY Octane) within the Omniverse viewport; enabled through the Omniverse Extension Manager
Integrated Nvidia Maxine body pose estimation feature into Omniverse Machinima to provide ability to track and capture motion in real time using a single camera-without MoCap suit
Support for Cinema4D USD, compatible with OmniDrive, unlocking Omniverse workflows for visualization specialists
Blender 3.1 - added support for USD preview surface material export, making it easier to move assets between USD supported apps, including Omniverse
Luxion Keyshot 11 - support for 3D paint customization directly on model surfaces for more realism, optional material management and color options, and ability to record physics of object for keyframe animation
GPU Audio, Inc. - added NVIDIA GPU based VST filter to remove extreme frequencies and improve sound quality
Fixed Issues in Version 510 U4
[Adobe Premiere Pro]: Adobe Media Encoder could crash due to out of memory error when encoding multiple R3D 8k files.
[Adobe Substance Sampler/Stager]: Fixed Optimus profile to run on dGPU by default.
[Enscape]: Shadow rendering is incorrect.
[OpenGL][Siemens Teamcenter Visualization:] GL shader compile broken when GLSL set to version 4.2 or later.
[Zerolight][DirectX12]: Flickering occurs due to background shader processing.
[Solidworks Visualize Boost]: Installation of the application triggers the CUDA_MAX policy which restricts the maximum power state even when the app is not launched.
[Foundry Nuke]: CUDA and OpenCL kernel return incorrect result.
Supported Products:
Quadro RTX Series:
Quadro RTX 8000
Quadro RTX 6000
Quadro RTX 5000
Quadro RTX 4000
Quadro RTX 3000
Quadro RTX Series (Notebooks):
Quadro RTX 5000
Quadro RTX 4000
Quadro RTX 3000
Quadro Series:
Quadro GV100
Quadro GP100
Quadro P6000
Quadro P5200
Quadro P5000
Quadro P4000
Quadro P2200
Quadro P2000
Quadro P1000
Quadro P620
Quadro P600
Quadro P400
Quadro M6000 24GB
Quadro M6000
Quadro M5000
Quadro M4000
Quadro M2000
Quadro K6000
Quadro K5200
Quadro K5000
Quadro K4000
Quadro K4200
Quadro K2200
Quadro K2000
Quadro K2000D
Quadro K1200
Quadro K620
Quadro K600
Quadro K420
Quadro 410
Quadro Series (Notebooks):
Quadro T2000
Quadro T1000
Quadro P5200
Quadro P5000
Quadro P4200
Quadro P3200
Quadro P4000
Quadro P3000
Quadro P2000
Quadro P1000
Quadro P600
Quadro P520
Quadro P500
Quadro M2200
Quadro M1200
Quadro M620
Quadro M520
Quadro M5500
Quadro M5000M
Quadro M4000M
Quadro M3000M
Quadro M2000M
Quadro M1000M
Quadro M600M
Quadro M500M
Quadro K2200M
Quadro K620M
Quadro Blade/Embedded Series :
Quadro P5000
Quadro P3000
Quadro P2000
Quadro P1000
Quadro M5000 SE
Quadro M3000 SE
Quadro NVS Series:
Quadro Sync Series:
Quadro Sync II, Quadro Sync
NVS Series:
Here's other similar drivers that are different versions or releases for different operating systems:
September 1, 2022
Mac OS X
61.0 MB

March 28, 2022
Windows (all)
391 MB

May 4, 2017
Windows (all)
298 MB

June 12, 2017
Windows (all)
185 MB

April 11, 2017
Windows (all)
397 MB

January 26, 2017
Windows (all)
266 MB

December 19, 2016
Windows (all)
262 MB

November 16, 2016
Windows (all)
258 MB

October 13, 2016
Windows (all)
258 MB

October 13, 2016
Windows 7/8/10
206 MB