Intel Core i9-14900K gaming performance edges out AMD's Ryzen 9 7950X3D by a narrow margin
According to a leaked official Intel slide
By Rob Thubron 16 comments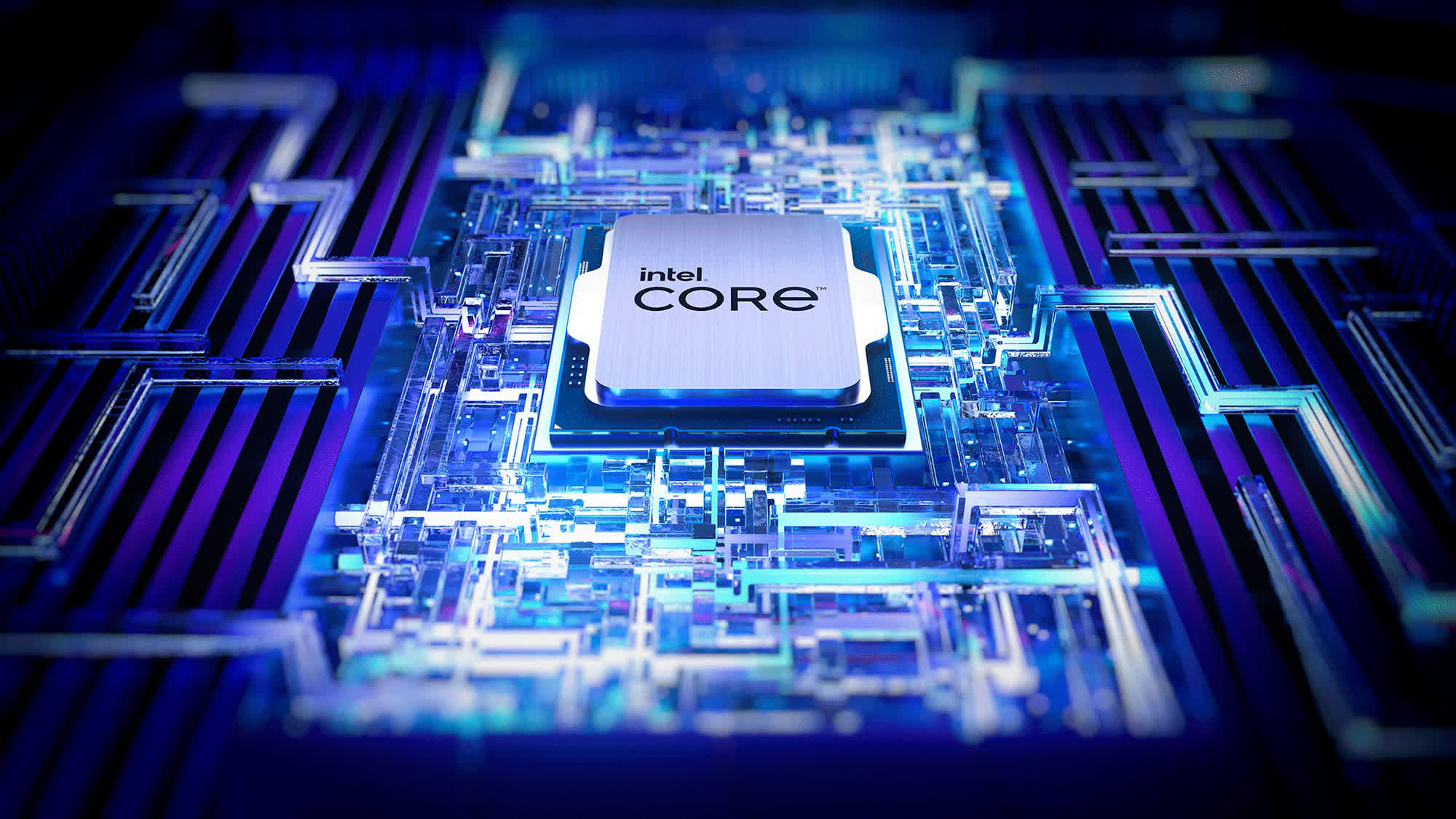 TechSpot is celebrating its 25th anniversary. TechSpot means tech analysis and advice
you can trust
.
What just happened? We're less than one week away from the launch of Intel's 14th-gen Raptor Lake Refresh processors, which means more benchmarks are being leaked. The latest of these is said to be an official slide from Intel comparing the Core i9-14900K's 1080p gaming performance against AMD's Ryzen 9 7950X3D. The results are close, but Intel's chip takes the win with a small 2% lead.
The slide, shared by prolific leaker HXL (via VideoCardz), comes from a Chinese Intel presentation comparing Intel's upcoming flagship with AMD's and its 3D V-Cache technology.
The 24-core Intel CPU has the edge in 14 of the tested games, while AMD's card is ahead in 10. One game, Company of Heroes, is a tie.
Some of the games where Intel's chip really shines include Metro Exodus and Starfield, both of which saw 23% gains over the Ryzen 9 7950X3D, while Total War: Warhammer 3 was 22% ahead. AMD's chip saw better performance in Cyberpunk 2077, DOTA 2, and Fortnite.
Performance figures Core i9-14900K vs. Ryzen 9 7950X3D
DOTA 2: 77%
Fortnite: 82%
Cyberpunk 2077: 89%
League of Legends: 94%
Horizon Zero Dawn: 94%
Final Fantasy 14: 95%
Red Dead Redemption 2: 96%
Forza Horizon 5: 98%
Assassin's Creed Valhalla: 99%
Galaxy Breaker: 99%
Company of Heroes 3: 100%
Far Cry 6: 103%
Mount & Blade II: Bannerlord: 103%
COD: MW2: 103%
GTA5: 105%
Hitman 3: 106%
Rainbow Six Siege: 107%
World of Tanks Encore RT: 108%
Serious Sam 4: 108%
Civilization 6: 109%
Counter Strike Global Offensive: 114%
Ashes of the Singularity: 115%
Total War Warhammer 3: 122%
Starfield: 123%
Metro Exodus: 123%
According to the results, which are from Intel so likely based on best-case scenarios, the Core i9-14900K outperforms the Ryzen 9 7950X3D by an average of 2%.
The biggest unknown factor here is the price. We'll have to wait and see if Intel prices the Core i9-14900K less than the 7950X3D, which is available for around $599. There's also the cheaper Ryzen 7 7800X3D to consider. Available for $399, we found it compared almost identically to the 7950X3D in our 12-game average benchmarks at 1080p.
We previously heard that the Raptor Lake Refresh CPUs could cost 15% more than their predecessors while offering only small performance boosts.
Last month saw the Core i9-14900K appear in the Geekbench database with a record-breaking single-core of 3,140 points and reaching almost 6 GHz. That score is a 6% improvement over its 13th-gen equivalent chip and 1% more than the Core i9-13900KS. Its multi-core score was lower than the Core i9-13900KS, the i9-13900K, and the Ryzen 9 7950X3D, though.
Intel will launch the first Raptor Lake Refresh processors, expected to be the Core i9-14900K, Core i7-14700K, and Core i5-14600K, on October 17, with the review embargo lifting on October 16.