Nvidia stock falls after US government restricts export of H800, A800, and RTX 4090 to China
A big blow for Team Green
By Rob Thubron 7 comments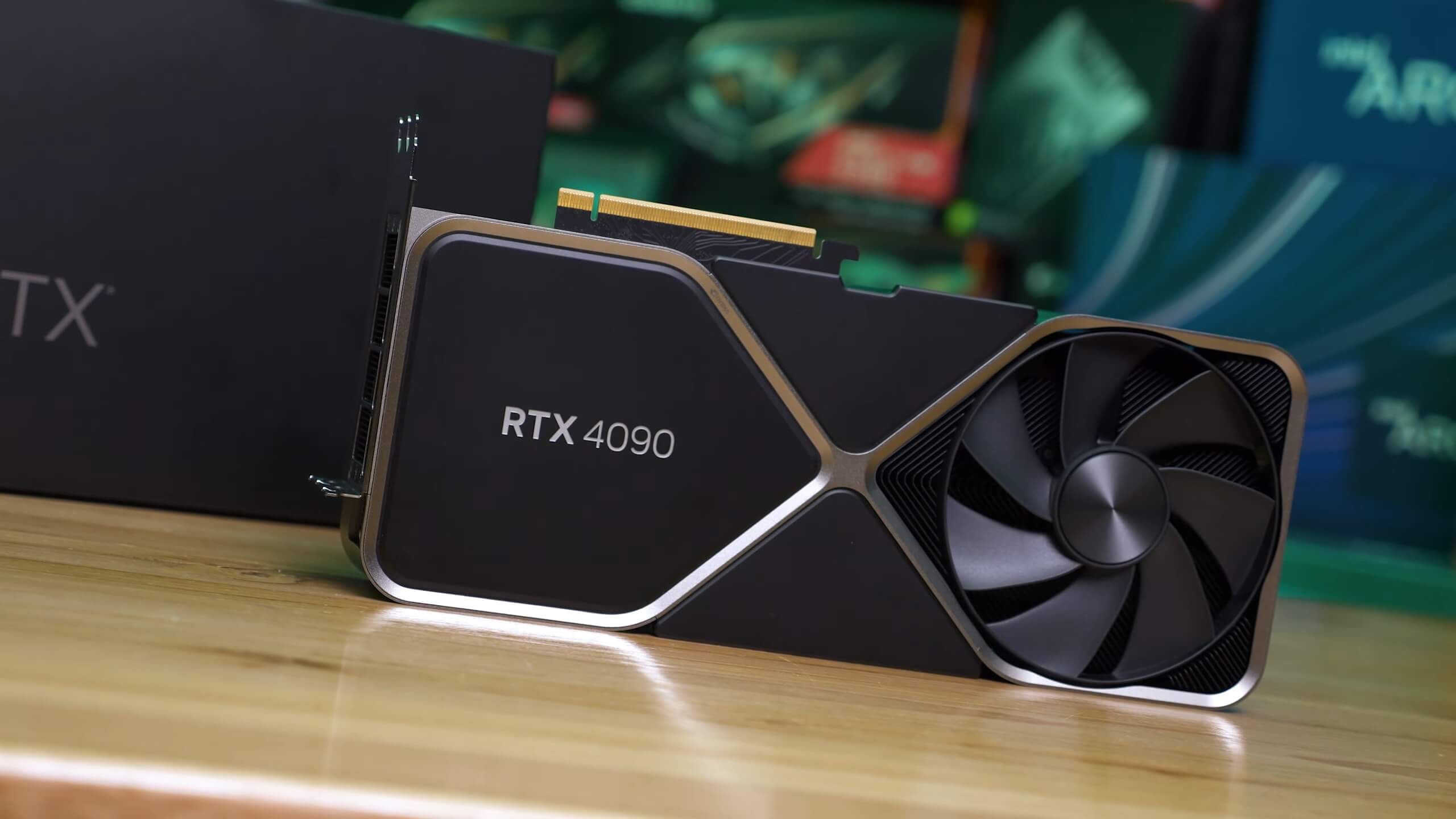 TechSpot is celebrating its 25th anniversary. TechSpot means tech analysis and advice
you can trust
.
What just happened? Nvidia's previously skyrocketing stock has fallen almost 5% following news that the US government has extended its ban on chip exports to China. Team Green will no longer be able to sell its A800 and H800 GPUs to entities within the Asian nation, and even the RTX 4090 falls under the new rules.
Following news this week that the US could tighten its sanctions on tech exports to China, the Department Bureau of Industry and Security (BIS) has now updated its list of export controls on semiconductor manufacturing items and advanced chips.
In September, the government introduced restrictions that prevented Nvidia from selling its A100, A100X, and H100 series of GPUs to China. In response, the company created cut-down versions – the A800 and H800 – designed specifically for the Chinese market. Intel later followed suit with its Gaudi 2 variant. But previous reports claimed that the Biden administration also wanted to prevent the export of Nvidia's nerfed GPUs.
The new regulations remove restrictions on communication speeds, which had limited bidirectional transfer rates at 600 GB/s, and now prioritize a computing performance threshold instead.
Nvidia informed investors in a filing yesterday that the additional licensing requirements for exports to China, which also impact Saudi Arabia, the United Arab Emirates, and Vietnam, cover the A100, A800, H100, H800, L40, L40S, and RTX 4090. The rules come into effect in 30 days.
"Today's updated rules will increase effectiveness of our controls and further shut off pathways to evade our restrictions. These controls maintain our clear focus on military applications and confront the threats to our national security posed by the PRC Government's military-civil fusion strategy," said Secretary of Commerce Gina Raimondo.
"As we implement these restrictions, we will keep working to protect our national security by restricting access to critical technologies, vigilantly enforcing our rules, while minimizing any unintended impact on trade flows."
Nvidia's stock took a tumble, but it's still a $1+ trillion company
In addition to those restrictions, the government has placed Chinese GPU developers Biren Technology and Moore Threads on the Entity List, joining the likes of Huawei. Entities supplying American-developed technologies or services to firms on the list must first apply for an export license from the BIS, which is rarely ever granted.
"The goal is the same goal that has always been, which is to limit PRC access to advanced semiconductors that could fuel breakthroughs in artificial intelligence," said Raimondo. "It is true that AI has the potential for huge societal benefits. But it also can do tremendous and profound harm if in the wrong hands and in the wrong militaries."
Reuters writes that buried within the 400 pages of new rules could be a lifeline for Nvidia, AMD, and Intel. BIS officials said they are open to the semiconductor industry's input for finding ways to keep sending AI chips to China for small and medium-sized systems; the current rules are designed to limit China's ability to build massive supercomputers that could be used for military purposes.
"The organizing principle for all these rules is to keep them focused on those capabilities that can enable Chinese military systems. They're not interested in going after broad consumer applications. They're really trying to thread that needle," said Thomas Krueger, a former US National Security Council export control official.
Officials want feedback for devising a "tamperproof" way to keep systems that might contain up to 256 AI chips from being linked together in a supercomputer.