TechSpot is celebrating its 25th anniversary. TechSpot means tech analysis and advice
you can trust
.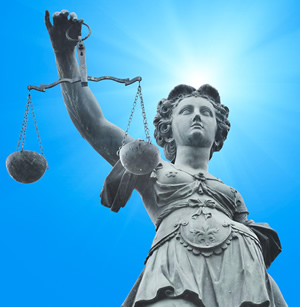 Samsung scored a rare victory on Wednesday as it managed to overturn an injunction preventing the sale of Galaxy Tab 10.1 tablets in Australia. The Federal Court of Appeals unanimously ruled in favor of lifting the injunction after it became apparent that Justice Bennett, who instated the injunction, did so without following correct procedure.
Apple was told they had until Friday 4PM (05:00 GMT) to appeal the decision in the High Court, otherwise Samsung would be released of its shackles and could start selling the tablet in the country once again.
The Cupertino-based company took that last remaining option and was able to extend the injunction another seven days, until December 9, in order for the High Court to hear Apple's appeal. Speaking to the court, Justice John Dyson Heydon ruled that the order made by the Federal Court of Appeals "be stayed pending the termination of applicants application for special leave to appeal."
The "high-velocity" unveiling of the Galaxy Tab into the Australian market "confirms the need for a stay," Apple's lawyer Stephen Burley told the judge. "Even a short release of the product can cause irreversible harm to Apple and Samsung won't be able to compensate Apple for those damages."
"A stay for one week will cost Samsung, in effect, one week's trade," Justice Heydon said following the hearing in Sydney, adding that the extension will hurt Samsung but "not to extend the status quo is likely to be injurious to Apple."
"This is a critical period of time, [...] even one day can make a difference," Samsung's lawyer, Katrina Howard, told Justice Heydon. Samsung released a statement following the hearing claiming Apple had no basis for appeal and would vigorously oppose it in court. They have also made it clear if they cannot sell the tablet to the Australian market by Christmas they will scrap selling it there altogether.
The two firms remain locked in an ever-increasing number of lawsuits spreading across the globe. Samsung has also filed lawsuits claiming the iconic computer and tech retailer uses its 3G wireless patented technology in its iPhone and iPad products. The South Korean technology firm is now pushing to have sales of both those devices banned in Australia and other countries in retaliation.