TechSpot is celebrating its 25th anniversary. TechSpot means tech analysis and advice
you can trust
.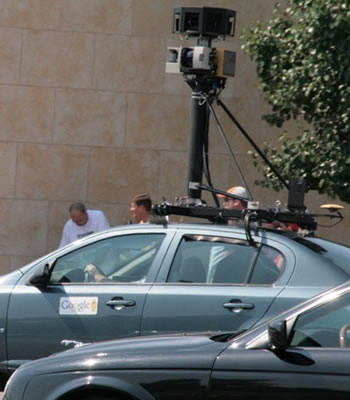 Google angered regulators today after admitting that it's still holding data gathered from wireless networks. In May 2010, the search giant revealed that an employee misused the company's Street View cars to collect information from unsecured Wi-Fi signals, including sensitive data such as emails and passwords. The news outraged privacy advocates, resulting in various probes and fines worldwide. Google apologized for the incident and vowed to wipe all the data in question – a promise it failed to keep.
In a letter to the UK's Information Commissioner's Office (ICO), the company said that it hasn't deleted all the information obtained by its UK Street View cars. Although Google fessed up to having a "small portion" of the payload, it didn't offer a detailed explanation as to why the information hasn't been purged, but it says the material wasn't retained intentionally, essentially chalking it up to human error. The data was apparently discovered during a manual inspection of the company's Street View disk inventory.
"That review involves the physical inspection and re-scanning of thousands of disks. In conducting that review, we have determined that we continue to have payload data from the UK and other countries. We are in the process of notifying the relevant authorities in those countries," said Peter Fleisher, the company's Global Privacy Counsel. "Google apologizes for this error...We are prepared to arrange for you to review this data, or to destroy it. Google remains committed to working with the ICO on this matter."
Although it offered to delete the data, Google has been instructed to save it for forensic analysis. The ICO will determine how to proceed based on the results of that testing. It remains to be seen whether this news will prompt other countries to relaunch their investigations. It's said that France, Belgium, the Netherlands, Norway, Sweden, Finland, Switzerland, Austria and Australia are affected, and the ICO has reportedly contacted other data protection bodies in the EU and elsewhere to "coordinate the response."