TechSpot is celebrating its 25th anniversary. TechSpot means tech analysis and advice
you can trust
.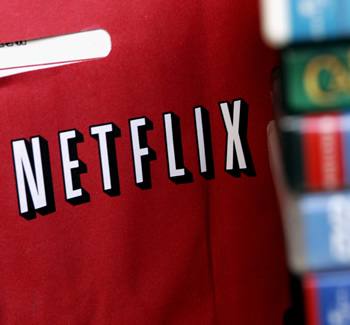 Time Warner Cable has accused Netflix of discriminating against users who access the video streaming service through a TWC Internet connection. Last week, Netflix started providing streams in Super HD and 3D qualities, which delivers better-looking video at the expense of stricter connection requirements – namely that users have a download speed of at least 5Mb/s and that their Web provider participates in Netflix's Open Connect content delivery network, which allows the video service to pump its data directly to ISPs.
TWC has an issue with the latter bit. "While they call it 'Open Connect,' Netflix is actually closing off access to some of its content while seeking unprecedented preferential treatment from ISPs," TWC said. "We believe it is wrong for Netflix to withhold any content formats from our subscribers," the company continued, adding that its network is already capable of handling the higher quality content without Open Connect.
Netflix launched its Open Connect CDN last year to cut costs and lower its dependence on third-party delivery networks, as the company said that it made more financial sense to have its own infrastructure than to rely on other services. At the time, there wasn't much of a reason for ISPs to implement Open Connect, but TWC believes the streaming service is trying to strong-arm Internet providers by requiring participation.
We haven't found an official number of Open Connect-ready ISPs, but Cablevision recently announced its cooperation, while Google Fiber, Clearwire, Virgin Media, British Telecom, Telmex, Telus and Sonic.net are also reportedly hooked up. Speaking with DSL Reports, Sonic.net CEO Dane Jasper said becoming an Open Connect partner isn't a big deal, suggesting that TWC is making mountains out of molehills.
"It's an easy process, just like Akamai or any other CDN edge cache," Jasper said. "Depending upon scale of the service provider, it's one or more servers, deployed at one or more locations in the service provider network." In response to TWC, Netflix said "Open Connect provides Netflix data at no cost to the location the ISP desires and doesn't seek preferential treatment," adding that the network reduces congestion.