Neowin's 7 days of Microsoft mobile, TV twists and Chromebook's business flop
By Steven Parker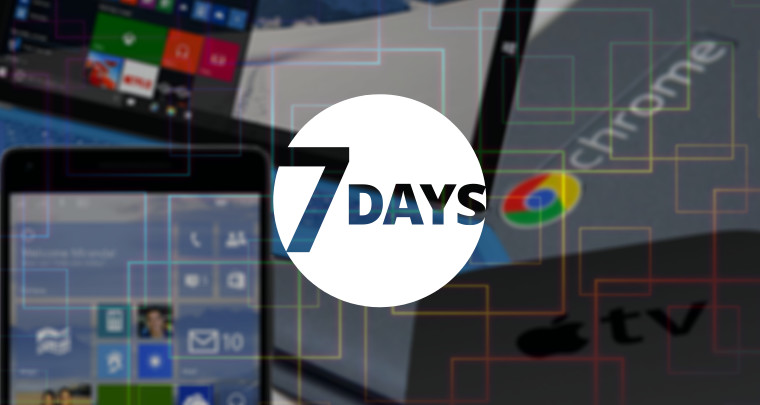 TechSpot is celebrating its 25th anniversary. TechSpot means tech analysis and advice
you can trust
.
We begin with the death of a rumor that's almost as old as time itself. The mystical 'Apple TV' - not the multimedia box that the company already sells, but an actual television - has been rumored for years, but the product has never actually appeared. Indeed, it now seems that the rumors were true to some degree - Apple was experimenting with creating a TV, but is said to have indefinitely shelved the project over a year ago.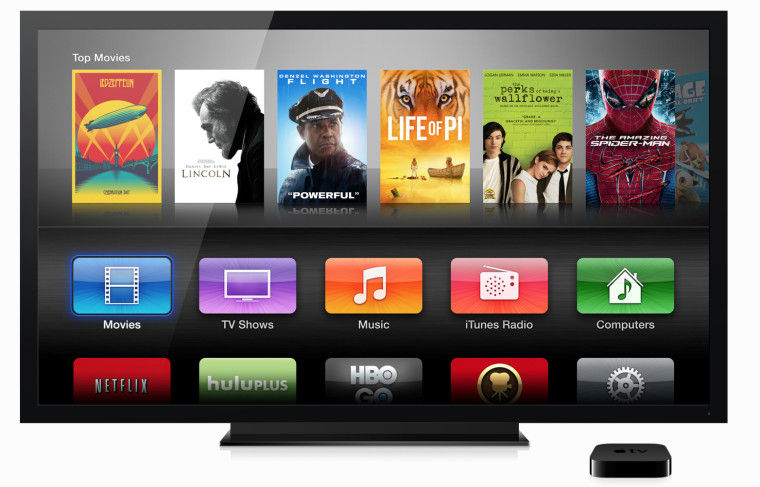 Meanwhile, the MixRadio music streaming service announced a major expansion on Tuesday. Previously exclusive to Windows Phone, MixRadio is now available on Android and iOS, with a new user interface that's also coming to Microsoft's mobile OS.
On Friday, we published details of the new Office Now app that will soon launch on Android, iOS and Windows Phone. Office Now is like a personal assistant for your professional life, and it's Microsoft's latest effort to boost productivity on the go, designed to proactively help you keep organized, by surfacing relevant information and insights as you go through the day.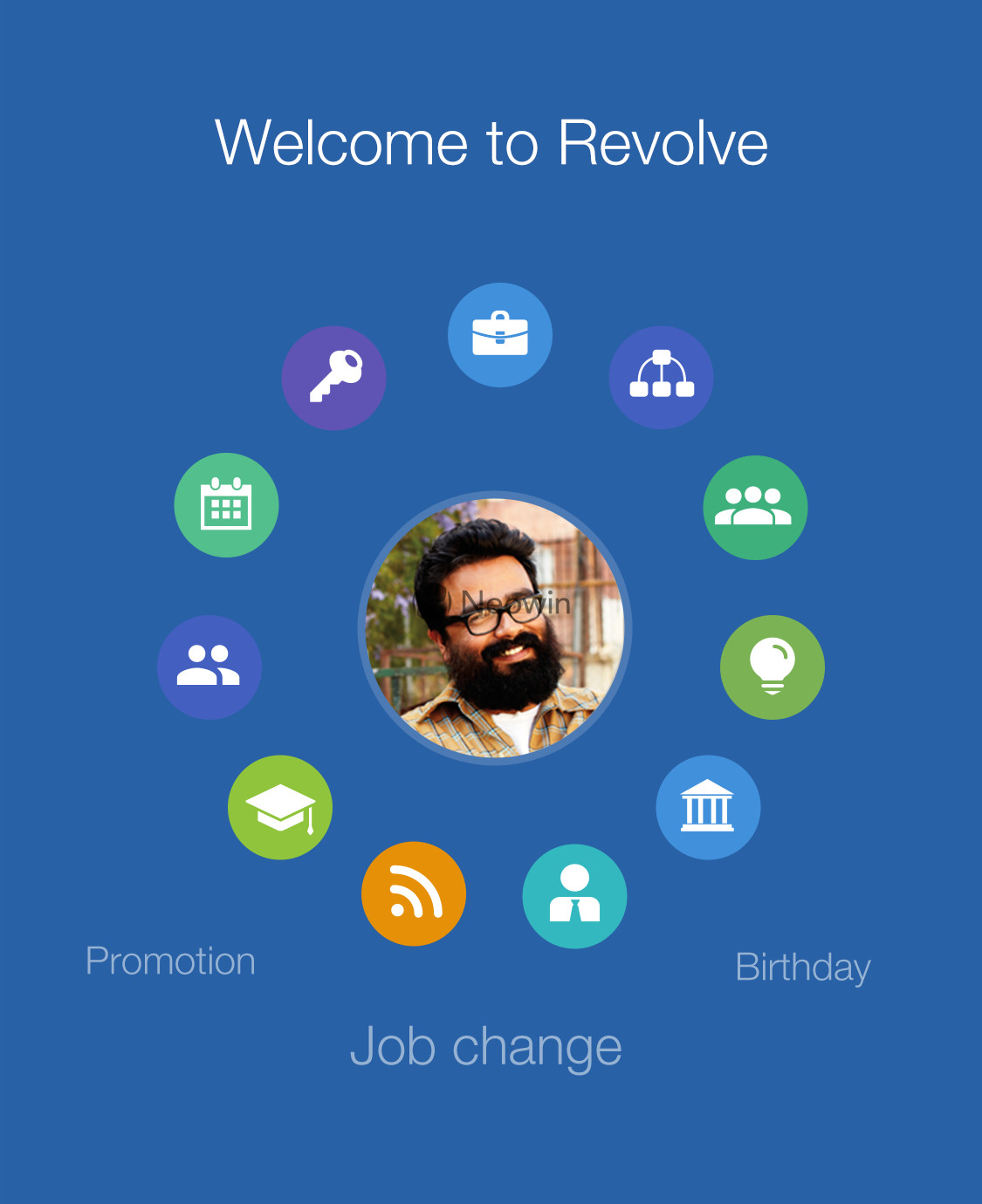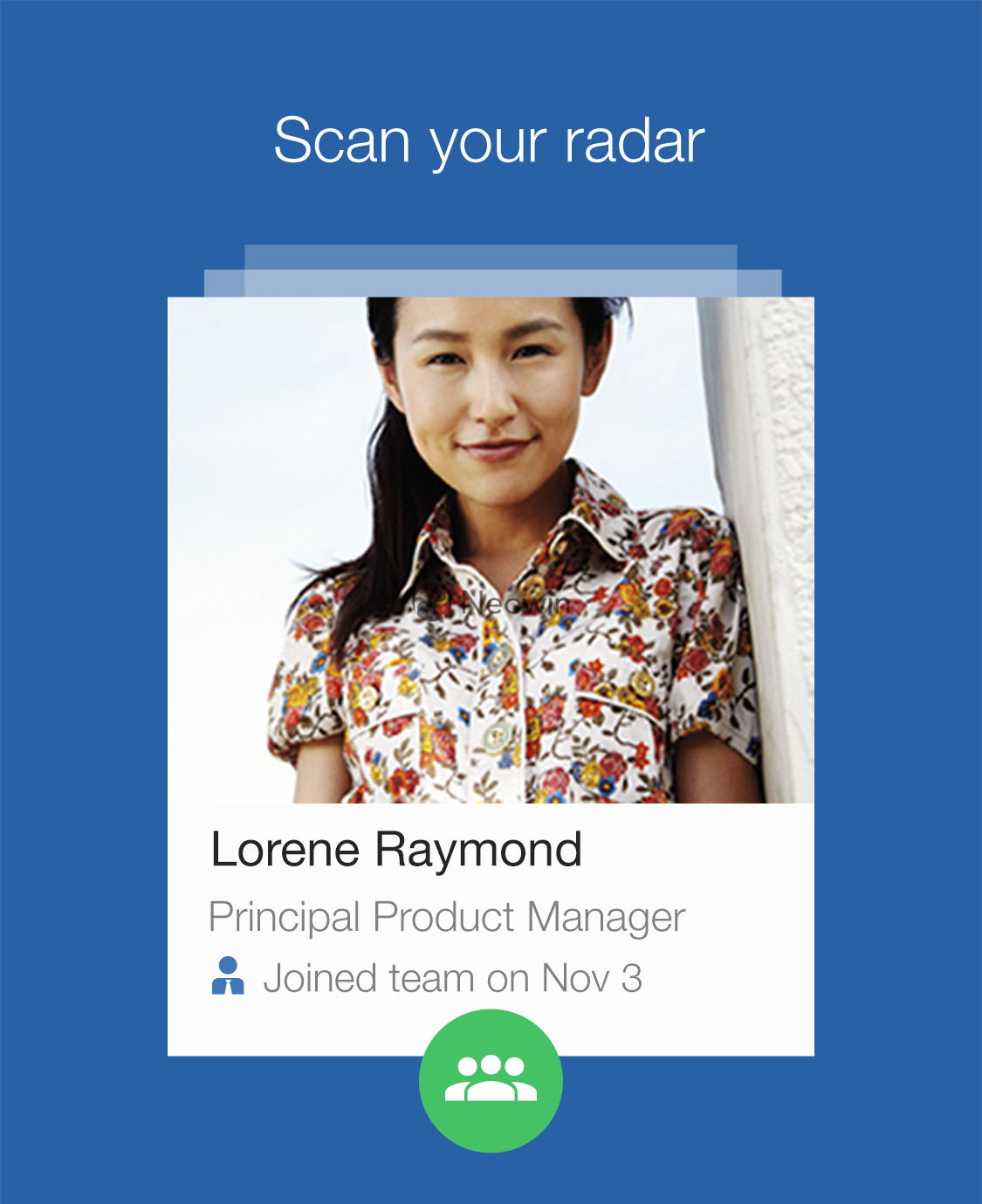 Another Microsoft app in development will complement the features of Office Now with additional insights on the people that you'll need to meet as you go about your business. If you have a business meeting with someone for the first time, for example, Revolve will pull in data from across the web to give you a précis of useful info about that person, to quickly help you find common ground on which to build your working relationship.
Microsoft's mobile development teams have clearly been working overtime lately, as details of yet another app emerged this week. Currently being developed for iOS, Flow is best described as a 'micro-email' service, which uses functionality from Exchange to allow any users with an email address to chat to each other.
But perhaps the most exciting new Microsoft app revealed this week is OneClip, a universal cross-platform clipboard. Working across Windows, Windows Phone, Android and iOS, OneClip lets you copy content to a central clipboard which can then be easily accessed on other devices. If you've ever gone through the hassle of emailing a pic to yourself just so you can get it from your phone to your PC, for example, you'll immediately see the value of this upcoming product.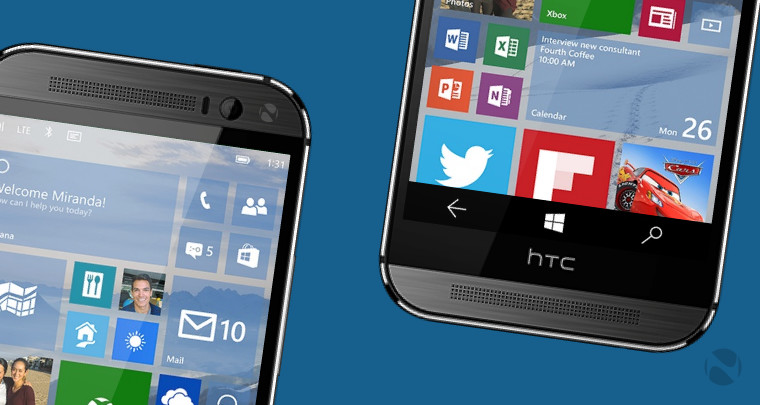 On Friday, Microsoft announced that its latest Windows 10 Mobile Insider Preview, build 10080, is now available for the HTC One M8 and the Lumia 640. However, the company also revealed earlier in the week that this build, which is currently available to Insiders on the Fast ring for new releases, is unlikely to make it to the Slow ring.
The reason for this is simple: build 10080 has a lot of problems. Indeed, in our recent discussion on this latest build, we revealed various issues that we've encountered with it, including issues with even the most basic functionality - such as getting the Start screen to load properly - and many of our readers shared similar experiences.
If you've installed build 10080, be sure to join in the discussion and have your say!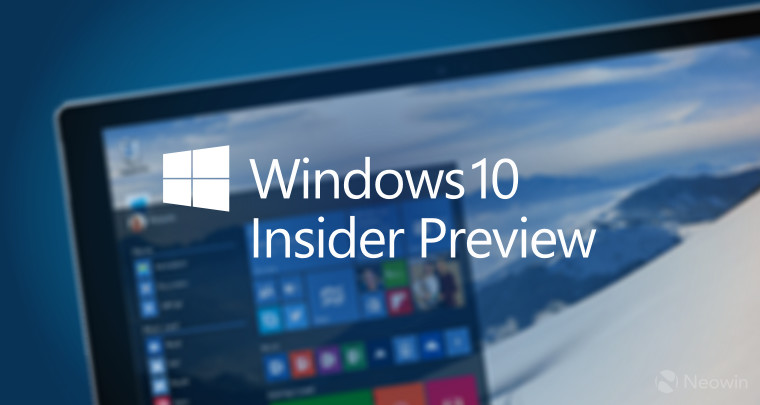 Still, while there's still a long way to go for Windows 10 Mobile, things are starting to come together for the OS preview on PCs. This week, Microsoft's Gabe Aul turned to the Windows Insiders community to ask them if the company should release what he described as a "GREAT build", despite a persistent issue causing the Edge browser to crash on PCs with AMD graphics cards.
The response from the community was overwhelmingly in favour of releasing build 10122, and that's exactly what Microsoft did:
Microsoft has previously said that Windows 10 will be available as a free upgrade for all current users of Windows 7 and Windows 8.1. This week, the company made it explicitly clear that after the first year of its release, the free upgrade offer will expire. Unfortunately, the company still hasn't revealed details of how much the OS licence will cost.
Another part of the Windows 10 story that Microsoft hasn't finished telling yet is how the OS will work on the Xbox One. We've known for some time that the console will support Windows 10 in some capacity, including a level of Universal Apps support, but beyond that, the details are a bit hazy.
The head of Xbox, Phil Spencer, confirmed this week that the first preview of Windows 10 for the Xbox One will launch "post-summer", which means the final release won't arrive until long after the OS launches for PCs in the next few months.
Meanwhile, Microsoft has updated its Xbox app on Windows 10, introducing some new features and improvements. The update also lays the foundations for the company's new Xbox game streaming feature, although you can't stream games just yet.
Microsoft is also making preparations for gaming on its new HoloLens augmented reality headset, and has appointed Casey Hudson - creator of the Mass Effect series - as creative director of Microsoft Studios. Hudson said that his "primary focus will be the creative direction of HoloLens experiences", adding that he "will be involved in driving a creative focus for Xbox and Windows gaming."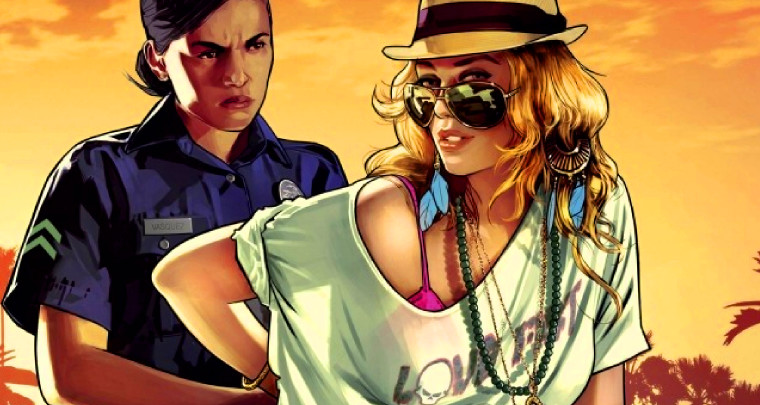 The BBC announced last month that it is working on a one-off TV drama based on the creation of the Grand Theft Auto gaming franchise, and some of the real-world controversy surrounding it. But on Thursday, GTA's developers, Rockstar Games, announced that they are suing the BBC for trademark infringement, claiming that they have "had no involvement" with production of the show.
This comes less than a year after actress Lindsay Lohan sued Rockstar Games, claiming that the developers had used her likeness to create the character of 'Lacey Jonas' in the game. Rockstar's parent company, Take-Two Interactive, said that Lohan was attention-seeking with a frivolous lawsuit filed purely for "publicity purposes".
One wonders how much free publicity Rockstar is enjoying after suing the BBC...
The Hauppauge Digital TV Tuner for Xbox One is now available, a few weeks after Microsoft announced support on the console for over-the-air TV broadcasts in the US and Canada.
And on Thursday, Microsoft announced a range of improvements to Outlook.com, including 'Clutter' inbox management, inline images, add-in support, new visual themes, and more. As part of the changes, the Outlook.com branding is being dropped, replaced by 'Outlook Mail' - a change that we exclusively revealed on Neowin last month.
On the same day, one of Microsoft's hardware partners in India unveiled one of the most affordable Windows tablets ever. The iBall Slide i701 includes a 7-inch HD display, quad-core Intel Atom processor, 1GB RAM and plenty more, and is priced at just Rs.4,999 INR (roughly $79 USD). The value of the package is enhanced further with free protective covers, a free HDMI cable, and a free one-year Office 365 subscription, which also includes 1TB of OneDrive storage. Nice.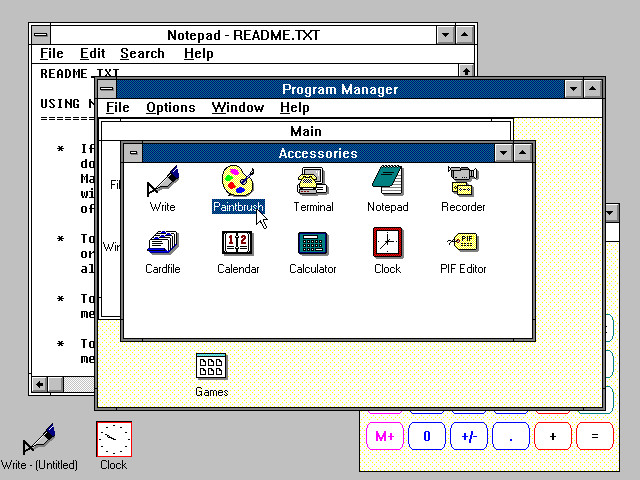 Friday marked the 25th anniversary of the release of Windows 3.0 - the first version of the OS to come pre-installed on PCs of its day. Our article celebrating the anniversary brought back some fond memories for many of our readers, so be sure to check it out.
If you're thinking of buying the flagship LG G4, be sure to check out our detailed review of the device before you make your decision...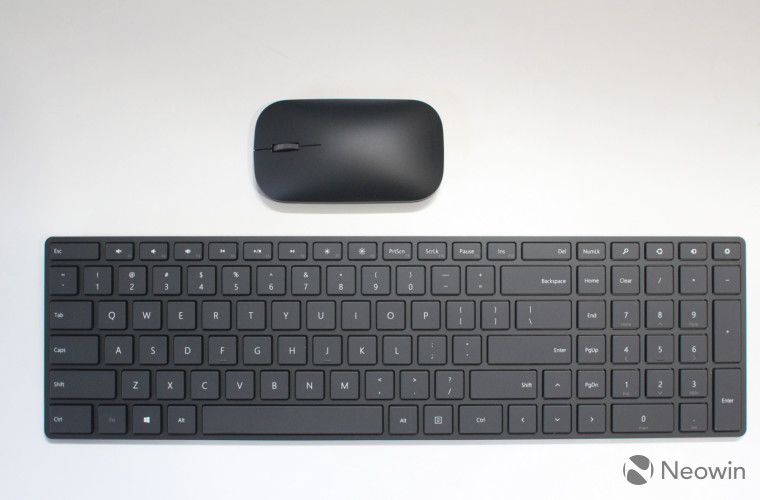 Alas, our journey through the highs and lows of the tech world this week is almost at an end, but before we sign off, don't forget to check out our review of Microsoft's Designer Bluetooth Desktop. Let's just say the new keyboard and mouse combo is an example of style over substance (and there isn't that much style to sing about in the first place...!).