The PC ruled the 2015 digital market with the highest grossing game and largest top 10 revenue
By Rob Thubron 13 comments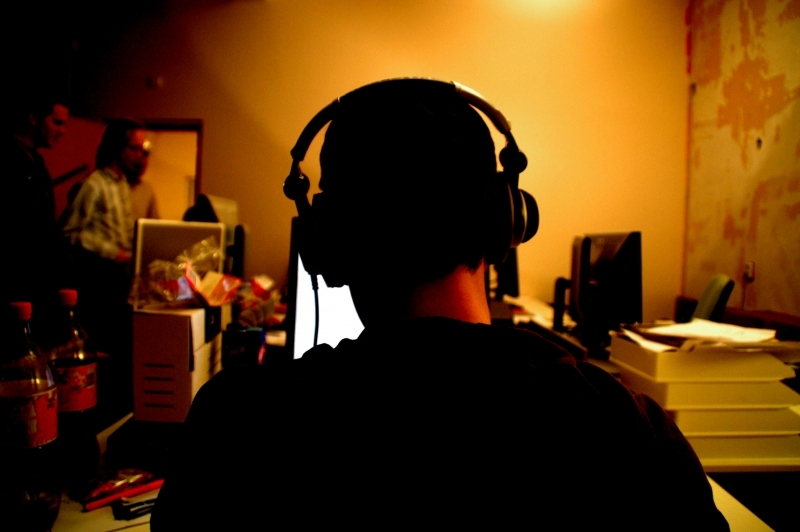 TechSpot is celebrating its 25th anniversary. TechSpot means tech analysis and advice
you can trust
.
When it comes to digital games, the PC is still king. A new report from SuperData Research shows that the worldwide market was up 8 percent last year, generating $61 billion across all platforms - and the PC led the way with the highest grossing game and largest top ten earnings.
The world's top-grossing digital game was League of Legends, which generated an incredible $1.6 billion for Tencent/Riot Games. The second highest earner was mobile game Clash of Clans with $1.3 billion. The PC took the third, fourth and fifth spot with CrossFire ($1.1 billion), Dungeon Fighter Online ($1.05 billion), and World of Warcraft ($814 million) respectively.
CrossFire and Dungeon Fighter Online might not be familiar names to everyone in the West, but they are incredibly popular in Asian markets such as South Korea and China.
While the digital games market for consoles is still relatively small - worth $4 billion annually compared to the $32 billion a year the PC generates - it did increased 34 percent last year. Its top three grossing games were Call of Duty: Advanced Warfare ($355 million), FIFA 15 ($332 million), and Grand Theft Auto V ($332 million).
Thanks to its popular console games such as COD: Advanced Warfare, Destiny, and COD: Black Ops III, as well as the acquisition of King Digital - the company behind Candy Crush Saga - Activision became the highest grossing digital publisher of 2015.
The digital market for mobile games continued to grow - up 10 percent from 2014. And while the total revenue for the top 10 digital PC games was $6.3 billion, the mobile market's figure of $6.18 billion wasn't far behind.
Not every aspect of the digital gaming market increased; social games dropped slightly (-0.8 percent) and subscription-based models continued to fall (-4 percent).
With around 95 percent of PC purchases now taking place digitally and downloaded console games increasing 34 percent, will there come a day when all physical titles disappear entirely and the only way to buy a game is online?
Here are the top ten grossing games in terms of digital earnings for each category in 2015.
Console
1. Call of Duty: Advanced Warfare (Activision) – $355 million
2. FIFA 15 (Electronic Arts) – $332 million
3. Grand Theft Auto V (Take-Two Interactive) – $322 million
4. Destiny (Activision) – $291 million
5. Call of Duty: Black Ops III (Activision) – $224 million
6. FIFA 16 (Electronic Arts) – $212 million
7. Fallout 4 (Bethesda Softworks) $108 million
8. Star Wars Battlefront (Electronic Arts) – $106 million
9. Madden NFL 16 (Electronic Arts) – $76 million
10. Madden NFL 15 (Electronic Arts) – $73 million
PC
1. League of Legends (Tencent/Riot Games) --$1.628 billion
2. CrossFire (SmileGate) – $1.110 billion
3. Dungeon Fighter Online (Neople) – $1.052 billion
4. World of Warcraft (Activision) – $814 million
5. World of Tanks (Wargaming.net) – $446 million
6. Lineage I (NCSoft Corporation) – $339 million
7. Maplestory (Nexon) – $253 million
8. Dota 2 (Valve Corporation) – $238 million
9. Counter-Strike: Global Offensive (Valve Corporation) – $221 million
10. Grand Theft Auto V (Take-Two Interactive) – $205 million
Mobile
1. Clash of Clans (Supercell) – $1.345 billion
2. Game of War: Fire Age (Machine Zone) – $799 million
3. Puzzle & Dragons (Gungho Online Ent. Inc.) – $729 million
4. Candy Crush Saga (King Digital) – $682 million
5. MonsterStrike (Mixi) – $674 million
6. Candy Crush Soda Saga (King Digital) – $518 million
7. Fantasy Westward Journey (NetEase) – $451 million
8. Colopl Rune Story (Colopl Ni Inc.) – $356 million
9. Disney Tsum Tsum (Line Corp.) – $326 million
10. Boom Beach (Supercell) – $297 million