That April Fool's Game Boy add-on for your smartphone is real, coming this December
By Shawn Knight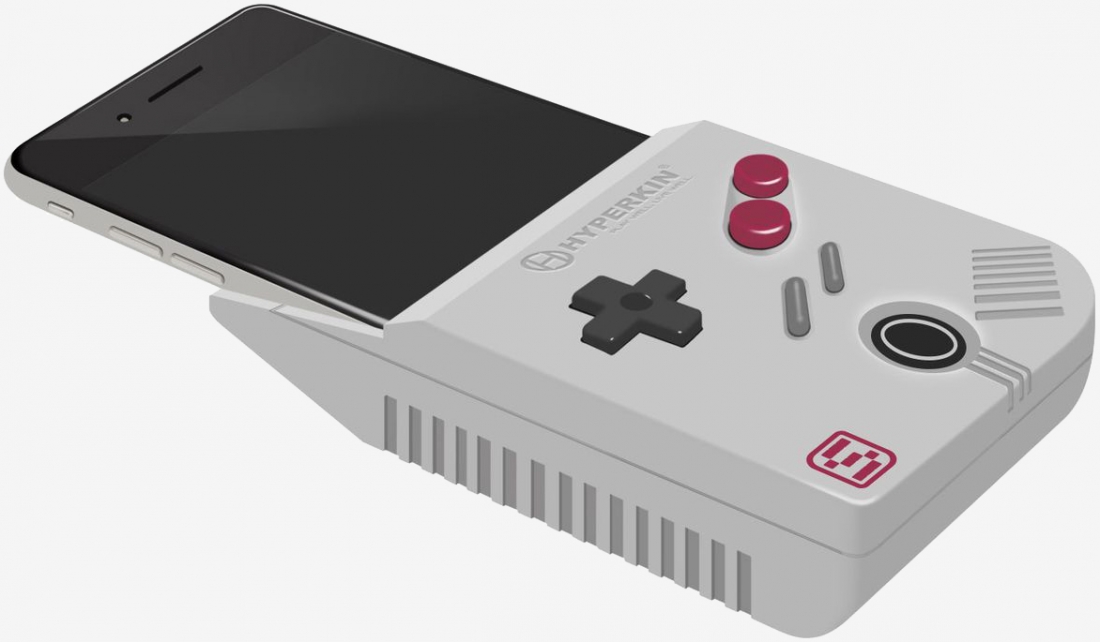 TechSpot is celebrating its 25th anniversary. TechSpot means tech analysis and advice
you can trust
.
Hyperkin, a company that sells retro components for classic game consoles, unveiled a Game Boy-like adapter last year in which a modern smartphone slid into. The system even claimed to accept real Game Boy cartridges, allowing users to play classic games from their collection on their smartphone complete with physical controls.
Unfortunately, it was all a big ruse as the concept was little more than an elaborate April Fool's gag. Or at least, that was their original intent. The concept received such a warm welcome from Nintendo enthusiasts that Hyperkin apparently decided to build the real thing.
At E3 last week, Neowin stumbled across the company's booth and got to see a working prototype of the Smart Boy. The device, which is slated to arrive this December, looks very similar to the concept teased in 2015 and even had a working cartridge slot.
As the publication points out, the original concept showed the device using an iPhone but the prototype on display at E3 was using a Samsung smartphone. Hyperkin confirmed that the consumer model will indeed be designed for Android phones.
There's no shortage of Game Boy emulators available for smartphones (and even as standalone units) but this option adds physical controls and lets you use real cartridges. Hyperkin didn't say how much the accessory will sell for or what software it'll use. Those details will likely arrive later this year as the December 2016 launch date approaches.
Nintendo launched its 8-bit Game Boy handheld console way back in 1989. It came bundled with Tetris which went on to become the best-selling game in history (and the basis for an upcoming live-action, sci-fi movie trilogy). Nintendo discontinued the Game Boy line in 2003 after selling 118.69 million units worldwide, making it an overwhelming success.