TechSpot is celebrating its 25th anniversary. TechSpot means tech analysis and advice
you can trust
.
Motorola made waves at the 2011 Consumer Electronics Show with its Atrix smartphone. Dubbed the world's most powerful phone at the time with a dual-core 1GHz processor, what really set the device apart from the competition was its ability to double as a full-blown computer through the use of a proprietary dock.
The concept, however, never really took off, nor did Asus' attempt to turn your smartphone into a tablet with its Padfone line. It's a bit puzzling when you consider just how integral smartphones have become to our daily lives. Then again, their failure is not entirely surprising given their proprietary nature and when they launched.
Would such a concept fly today if it weren't proprietary? That's the question that one Kickstarter campaign aims to answer and judging from the money it has attracted thus far, the answer is a resounding "yes."
The Superbook is more or less a laptop without the guts; it supplies the keyboard, trackpad and display and has an integrated battery. Just connect your Android phone to the barebones system via USB cable to use it like a laptop. The companion Andromium app simulates a familiar desktop operating system and is said to offer a mouse cursor, desktop shortcuts, easy file management and desktop-class browsing.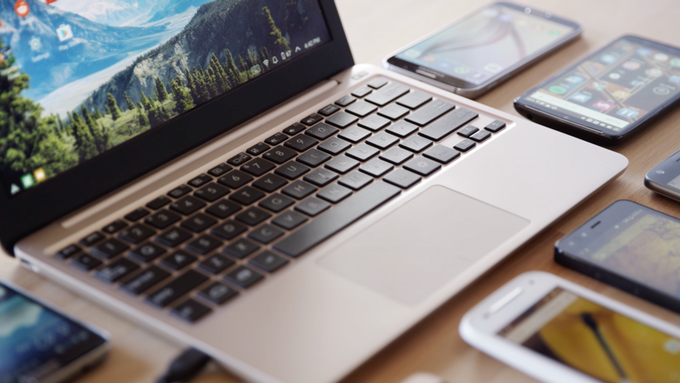 The hardware and app work with all modern Android devices which means, each time you get a new phone, it will feel as though you've also purchased a new laptop.
The base Superbook features an 11.6-inch LCD display at 768p although for $30 more, you can upgrade to a 1080p display. The laptop shell also features a USB Type-C port, QWERTY keyboard, Android-specific navigation keys, a multi-touch trackpad and an integrated battery that's good for around eight hours of use - all in a package that weighs about two pounds.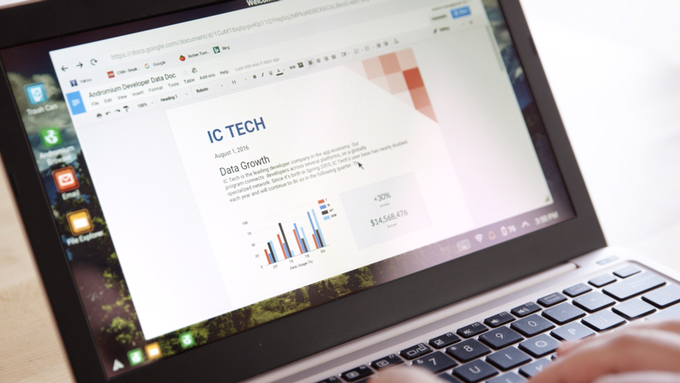 As for compatibility, you'll need a phone running Android 5.0 or newer with at least a dual core processor, 1.5GB of RAM, a USB Type-C or Micro-B port and around 100MB of free space.
With more than two weeks remaining, the campaign has already raised over $1.3 million from 8,300 backers. A pledge of at least $99 will guarantee you'll be among the first to own a Superbook when they ship early next year.
Previous attempts failed because they were both too early and proprietary. The Superbook, however, is arriving at the perfect time and is compatible with a wide variety of devices. Heck, you can even use it with Windows devices and Macs for a dual-screen setup.
If ever this concept was to succeed, now is the time and the Superbook is the device.