Samsung is hosting Black Friday Week starting November 19
Discounts of up to 45 percent
By Cal Jeffrey
If you have been eyeing a particular Samsung product, you might want to wait a little bit longer before making that purchase. The Korean electronics giant just announced price reductions on most of its products and you won't even have to wait until Black Friday to start shopping.
Samsung is calling it "Black Friday Week" because the majority of the deals start on Sunday, November 19, and go through Cyber Monday on the 27th. Some bargains do not kick in until Thanksgiving Day though. Still, that's more than a full week of sale prices.
Most of the price cuts are exclusive to Samsung's website but there are a few products that might be found elsewhere for the same discount or cheaper so keep your eye out for the best deals that week.
Starting on November 19, you can save from $50 to $120 on items like the Chromebook Plus ($350), a 9.7-inch Galaxy Tab S3 ($480) or an 850 EVO 2.5-inch SATA III 1TB solid-state drive ($300).
You can also save up to $250 on select Samsung 4K TVs such as the 65-inch Class MU6290 4K UHD TV for $850 or the 49-inch version at $430. However, deeper discounts on its QLED (Quantum-dot LED) line of TVs can be had later in the week.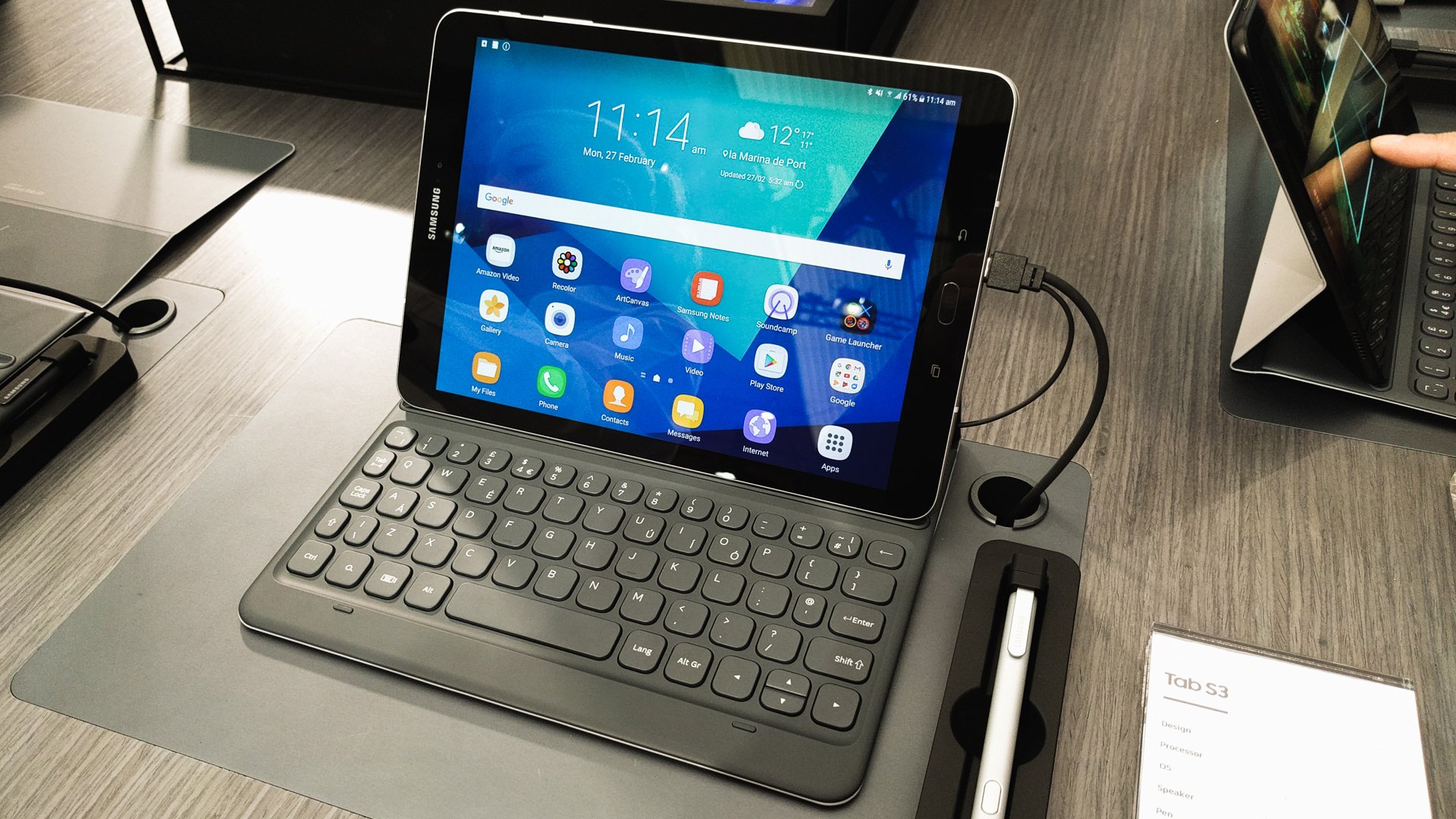 Starting on the 23rd, you can pick up a 65-inch Q7F QLED 4K TV for $2,200, which is $1,800 off its regular price. For $100 more, you can get the curved version (usually $4,300). The 55-inch standard and curved variants are going for $1,500 and $1,700, respectively.
Other deals that kick in on Turkey Day include the Galaxy Note8 Edition of the Gear VR (with controller) for $90, a 16GB Galaxy Tab E (Wi-Fi) for $140 and a 49-inch QLED curved gaming monitor for $1,200.
You can browse a full list of Samsung's offerings on its Black Friday Sneak Peek page.