Magic Leap finally unveils augmented reality glasses, will ship in 2018
It does exist!
By Shawn Knight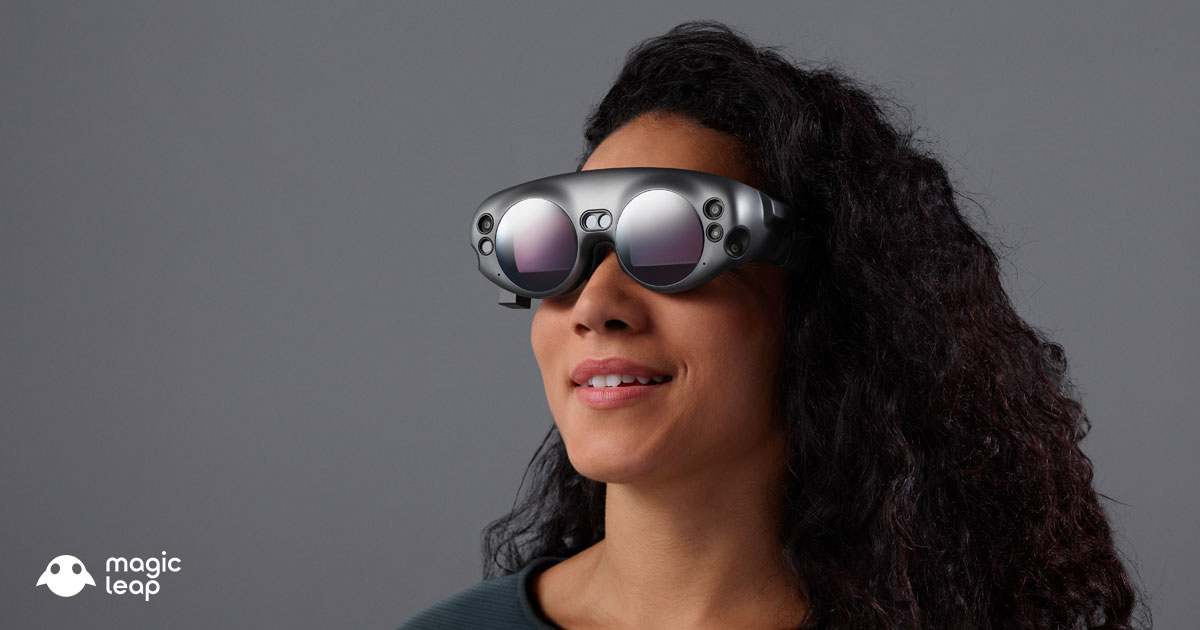 TechSpot is celebrating its 25th anniversary. TechSpot means tech analysis and advice
you can trust
.
Magic Leap has been impressing onlookers for years with its breathtaking augmented reality demos. The problem, however, is that people are ready to step beyond teaser videos. Predictably, this has led some to accuse the company of deception and not having a real product at all.
On Wednesday, the critics finally got their wish.
Magic Leap One, announced today as a Creator Edition, is an augmented reality bundle comprised of a headset, a wireless handheld controller and a puck-shaped computing companion called the Lightpack that's meant to clip to your waistband. The headset reminds me a lot of the goggles / glasses that Donatello wears in the newer Ninja Turtles movies.
Rolling Stone spent some hands-on time with the latest iteration and came away impressed.
According to the publication, the goggles will be offered in two sizes and feature interchangeable forehead pads, nose pieces and temple pads. An option for prescription lenses is also in the works and should be ready by launch. The wireless controller is constructed of plastic, affording an array of buttons, with support for six degrees of motion sensing, haptics and a touchpad for direct input.
Magic Leap founder Rony Abovitz tells Rolling Stone that the Lightpack is a self-contained computer - kind of like a Mac Book Pro or an Alienware PC folded up onto itself. There's another powerful computer inside the Lightwear goggles, he said, which handles computer vision processing and has machine learning capabilities.
The headset even features an array of four built-in microphones used to sense sounds around a user and no less than six cameras to track visuals. Speakers are built into the temples of the wearable to provide spatial sound in the augmented world. Additional details like battery life are being held back - and further optimized - for launch.
Abovitz declined to provide an exact ship date or price but was adamant that the first version will reach customers in 2018. On the subject of price, he said they see themselves as more of a premium computing system... more of a premium artisanal computer. Sources have previously said the system could retail for between $1,000 and $2,000.