HTC announces upgraded Vive Pro VR headset with integrated headphones
It will also be releasing a wireless adapter in 2018 for cord-free gaming
By Cal Jeffrey 13 comments
TechSpot is celebrating its 25th anniversary. TechSpot means tech analysis and advice
you can trust
.
The Vive has been out for two years now, so HTC has had some time to make some improvements and address a few complaints. Today the company unveiled its progress at CES in what it is calling the Vive Pro --- a VR headset with some significant upgrades.
The first of the upgrades went to the display. The new dual-screen OLEDs will bump the resolution up to 2880x1600 (1400x1600 each eye w/615 ppi). This increase is a significant improvement over the Vive's 2160x1200 and puts it ahead of the Oculus Rift and Windows Mixed Reality devices.
A big complaint about the Vive was its awkwardness, especially when combined with headphones. HTC has solved this problem by integrating headphones into the headset. The over the ear cans are built into the Vive Pro with arms to adjust their positioning. It gives the headset an almost robot-like appearance. The company says that headphones feature a built-in amplifier and will provide immersive 360-degree sound.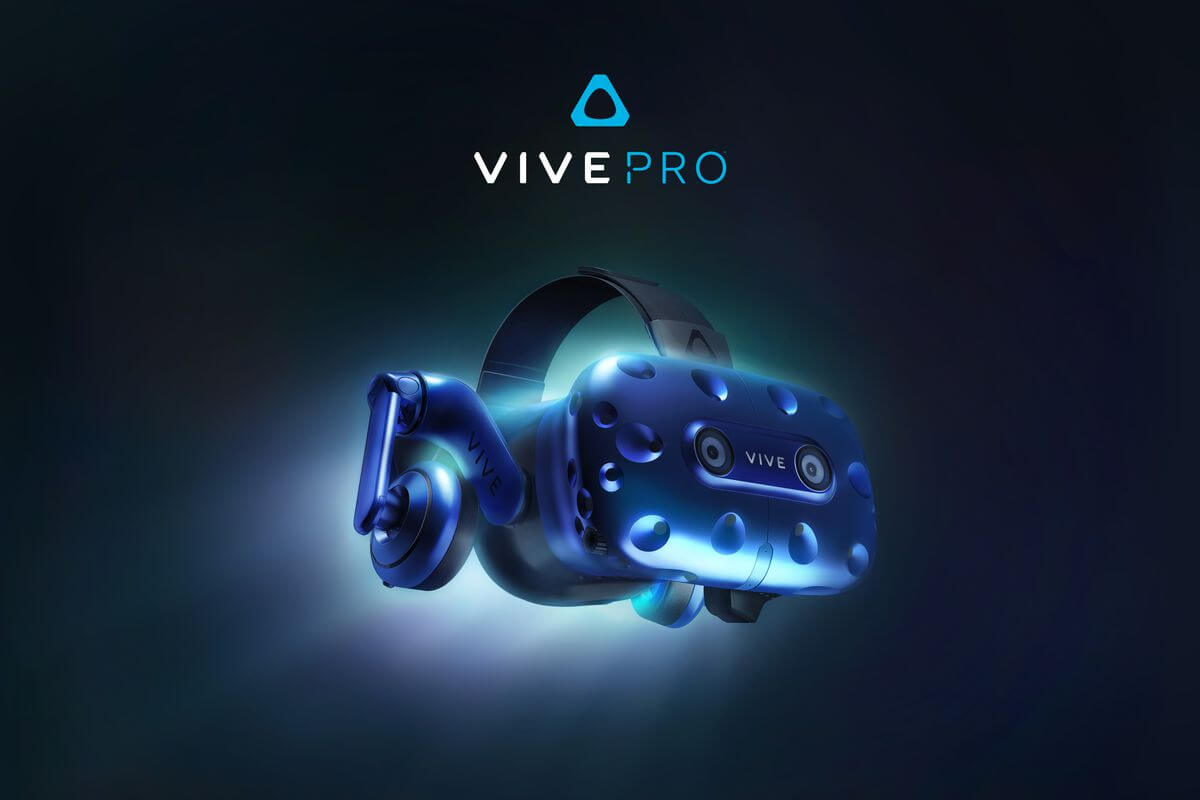 The unit also has dual microphones and cameras on the front. At this time it appears that the cameras are only used to help developers.
"[The Vive Pro includes] dual front-facing cameras designed to empower developer creativity," says HTC.
However, since it appears that the cameras will remain on the commercial version of the device, and not just on the developer's version, it is safe to assume that the cameras may play a role in future VR or AR games. The cameras might also be used to view your surroundings without removing the headset --- perhaps while setup up a game or dealing with a problem.
The last major change is in the Vive Pro's ergonomics. The previous Vive had issues with being a bit front heavy and clunky, especially when trying to wrestle it and a set of headphones. HTC addressed this issue but redesigning how the unit sits and by providing "a sizing dial for a more balanced headset that decreases weight on the front of the headset."
While the Vive Pro will not have wireless connectivity out of the box, HTC did announce that it will also be launching the Vive Wireless Adaptor. The adaptor uses the 60hz band, which should limit interference and provide better performance. It will be compatible with the Vive Pro as well as the original Vive.
HTC did not establish any pricepoints today, nor did it say exactly when it would be releasing the Pro or the adaptor. It did, however, narrow the launch windows down to the first quarter for the Vive Pro and third quarter for the Vive Wireless Adaptor. Full pricing and bundle options should be available soon.