Samsung Galaxy S9 arrives today: 5 things to know
Also watch the Samsung Galaxy Unpacked 2018 livestream
By Julio Franco 11 comments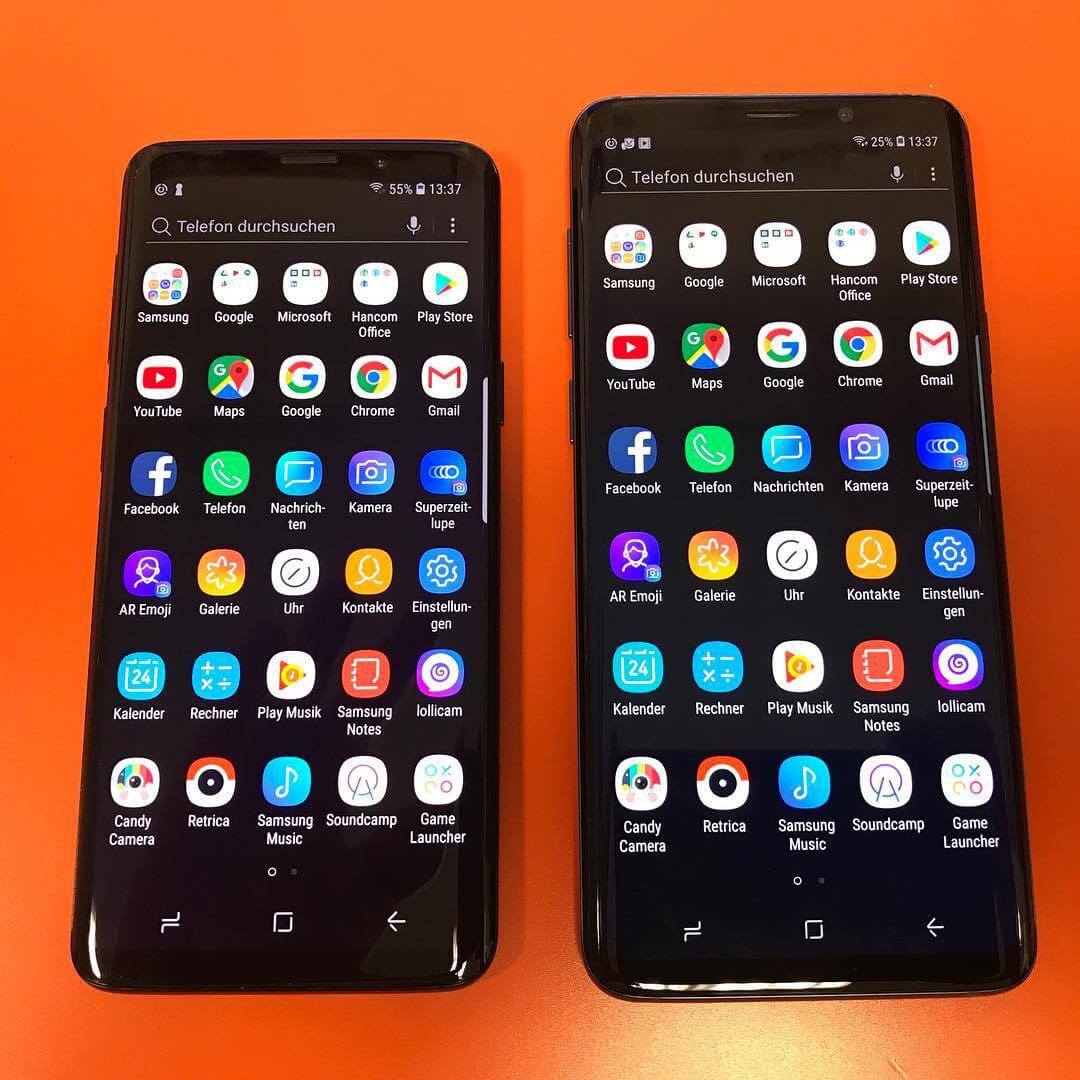 TechSpot is celebrating its 25th anniversary. TechSpot means tech analysis and advice
you can trust
.
Samsung's hotly anticipated Galaxy S9 is set to arrive tomorrow in a special event that will take place a day before MWC 2018 opens its doors in Barcelona. We'll be there to witness it and get some early hands-on action with the handset.
As the dominant force in the world of Android phones, Samsung has eclipsed all competitors at this year's Mobile World Congress to the point that we don't expect major phone announcements to take place during the show (except perhaps for Sony), with LG, Huawei, Motorola, HTC and others waiting for later. Samsung's Galaxy will thus once again mark the path that other Android phone makers will follow as the year unfolds. With just a few more hours until the final reveal, here are our top five considerations ahead of the launch.
Update #3: Read our latest update, Samsung unveils its camera-focused Galaxy S9 handsets
Update #2: Watch the Samsung Galaxy Unpacked 2018 livestream below. Event starts Sunday 9AM PT / 12PM ET / 6PM Barcelona.
Update: This is as good as a leak gets, Samsung's official Galaxy S9 launch video is below...
#1 The Galaxy S9 will not be radically different than the S8
The Galaxy S8 took a big leap in design over the S7 with its markedly curved display and edges reaching a new extreme that even a year later, few have matched. These past holidays most of the attention centered around the newer Note 8, iPhone X and Pixel 2 on the premium segment, but the Galaxy S8 remains a really attractive phone – more so than the ones just mentioned depending on who you ask – so we are not surprised the South Korean electronics giant isn't straying far from that recipe.
The Galaxy S9 will be very similar to its predecessor on the outside (see the images above, courtesy of this Instagram leak), with similar sizes, aspect ratio, and svelte profile expected on both the S9 and S9+. The biggest change expected in the S9+ model is a vertically-oriented dual camera setup with the fingerprint reader positioned directly underneath---something that will doubtlessly please those who found the sensor's off-center position to be the worst thing about the S8 and Note 8.
The industry's shift towards the removal of the 3.5mm headphone jack has been controversial, but if rumors ring true, the Galaxy S9 will arrive with its headphone jack intact as well. The Galaxy S9 is rumored to come packing 4GB of RAM and 64GB of storage, while the S9+ model will be configured with 6GB of memory and 128GB of local storage. Both will remain IP68 water and dust resistant and keep the option to add memory via microSD. The same 3,000mAh and 3,500mAh battery capacities are expected, with any battery life improvements coming from SoC efficiencies.
#2 It will be the fastest Android phone in the market
Samsung gets first dibs to Qualcomm's latest silicon, meaning the Galaxy S9 will be the first to pack the new Snapdragon 845 SoC (or Samsung's own Exynos 9810 in certain markets). The wonder 10nm chip features a Kryo 385 octa-core CPU that is 30 percent faster for the high-powered cores, and about 15 percent quicker than those in the Snapdragon 835 for low-powered tasks. On top of that, Qualcomm promises a 30 percent boost in graphics performance with its Adreno 630 GPU, and another 30 percent improvement in power efficiency.
One of the most interesting elements of the Snapdragon 845 is its Spectra 280 image signal processor. The ISP can capture images at up to 16 MP at 60 images per second, as well as high-definition slow-motion video at 480FPS. As for its high-dynamic-range capabilities, the Spectra 280 can record 4K HDR video at 60FPS---a smartphone first---and capture 64 times more HDR color information compared to the Snapdragon 835.
There are more improvements on the side of security (embedded private RAM, crypto engine, biometric support and encryption). An X20 LTE modem replaces the 835's X16, bringing support for 5x Carrier Aggregation and peak speeds of 1.2Gbps. It also has support for dual-SIM connectivity. Support for Quick Charge 4+, which enables a 50 percent charge in 15 minutes, an increased focus on AR and VR technologies, and improved AI through the third-gen Hexagon Vector DSP.
#3 The camera will be better, pack new software features
Samsung has made it clear on the S9 teaser and event invitation that the phones' biggest improvement will be in the photography department. Rumors indicate that both devices will feature a variable aperture on the primary 12-megapixel camera that switches between f/2.4 and f/1.5 – this will presumably offer greatly improved low-light performance.
Let's remember that the Galaxy S7 was considered the best phone camera in the market for over a year, so Samsung didn't feel the need to stir things up with the S8 that inherited the same capabilities. Samsung isn't giving anything away in its teaser advert, though it does come with the tagline "The Camera. Reimagined." Leaked images of the S9's retail packaging lists it as having a f/1.5 aperture, which would make it the largest out of all the current smartphones.
Sporting a second 12-megapixel lens on the larger S9+ would allow for portrait mode (to create a depth-of-field effect) similar to what is offered in the newer iPhones and Samsung's own dual-rear camera Galaxy Note 8. The ability to capture videos in super slow-motion is another of the rumored features.
#4 "Me too" features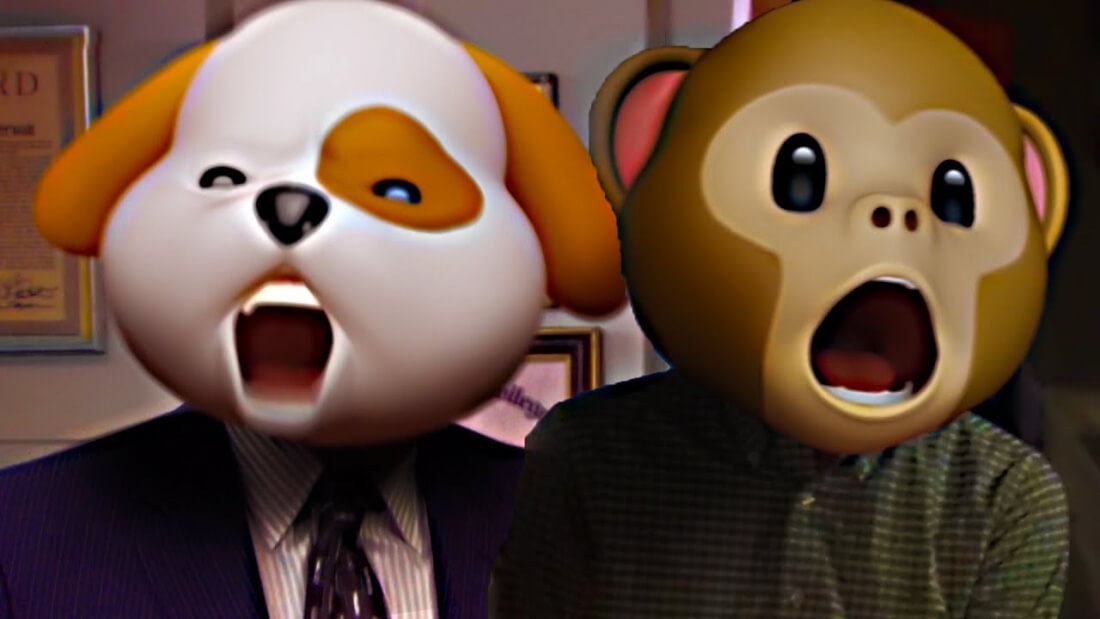 Samsung and Apple are destined to copy each other, though Samsung tends to be less subtle about it. While iPhone X has not sold nearly as well as Apple hoped (hint to Samsung not to hike prices), and Galaxies already offer a design that matches or surpasses the X, the other two differentiating features that we can expect Samsung to emulate from the iPhone are Animojis and Face ID.
That would suppose Samsung has worked on new software features that combined with the improved cameras and a 3D sensor (or some other trick), it could offer an additional authentication method that improves upon the terrible iris scanner on the S8 and rival Apple's Face ID (side note, most iPhone X owners we know hate Face ID). Further confirming this, on a beta version of Samsung's Android Oreo a hidden feature was found dubbed "Intelligent Scan," which reportedly combines iris and face scanning "to improve accuracy and security even in low or very bright light."
As for animojis, this is more or less confirmed based on one Samsung's teaser videos the Galaxy S9 will allow you to map your own face to create a 3D emoji.
#5 Improbable surprises. What could impress us?
With leaks abounding, it's hard that a major feature has been missed so far, but we'll be happy to be surprised. A shortlist of great (but improbable) additions that would differentiate the Galaxy S9 include:
A shatterproof display
When we reviewed the Galaxy S7 and Galaxy S8 we praised the phones for its beautiful design, but that came with a big caveat: they were very susceptible to breaking from accidental drops. We wrote a column when one of our editors broke his S7 within the first month of owning it, and in our Galaxy S8 review we basically said a protective case was a must (which detracts from having a slim all-glass design in the first place).
So how about the best of both worlds? Phones like the Motorola Moto Z2 already offer a "shatterproof" display, however it's not become a big sales driver among consumers. And despite the screen's resistance to accidental drops, it tends to scratch easily. So please, surprise us Samsung.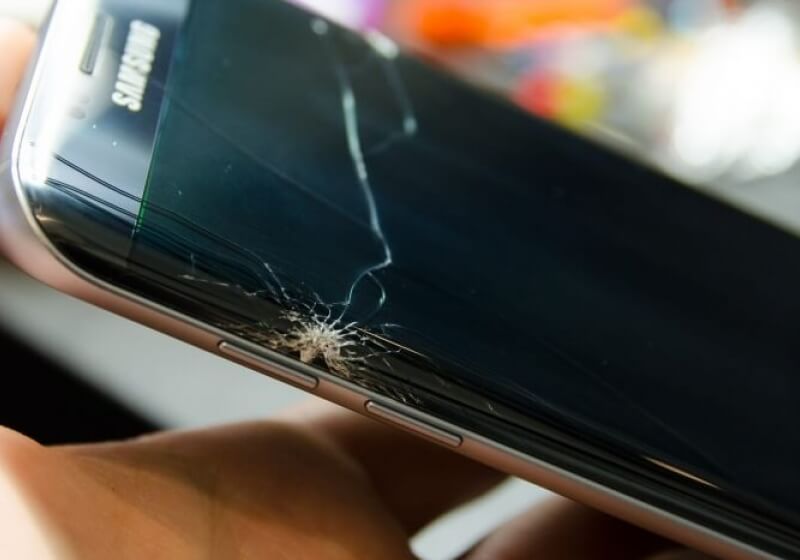 In-screen fingerprint reader
The implementation of in-display fingerprint sensors seems like the next logical step for smartphone manufacturers. Removing the need for a bottom bezel allows them to increase screen real estate and eliminating the home button leaves fewer opportunities for the phone to wear down over time. We know Samsung (among others) has been working on this for a while now, but if it arrives on the S9 (and works flawlessly) it will be a big surprise. Synaptics and Vivo banded together to unveil the first phone to include in-display fingerprint sensing at CES 2018.
Drop Bixby
Is Bixby ever going to be a viable assistant for everyday use? It's not close today, Google's version is better and competing digital assistants that have had several years to mature like Siri are still very limited. However, companies like to tie their assistants to other services they own (like Apple and the HomePod) and Samsung wants to get the same chance. The S8's dedicated Bixby button was more of an annoyance, so hopefully this time Samsung will offer a way to remap it from scratch and find a better alternative use for that hardware button.