LG slashes prices on OLED TVs with its 2018 lineup
Still a little expensive, but progress is being made
By Greg Synek 10 comments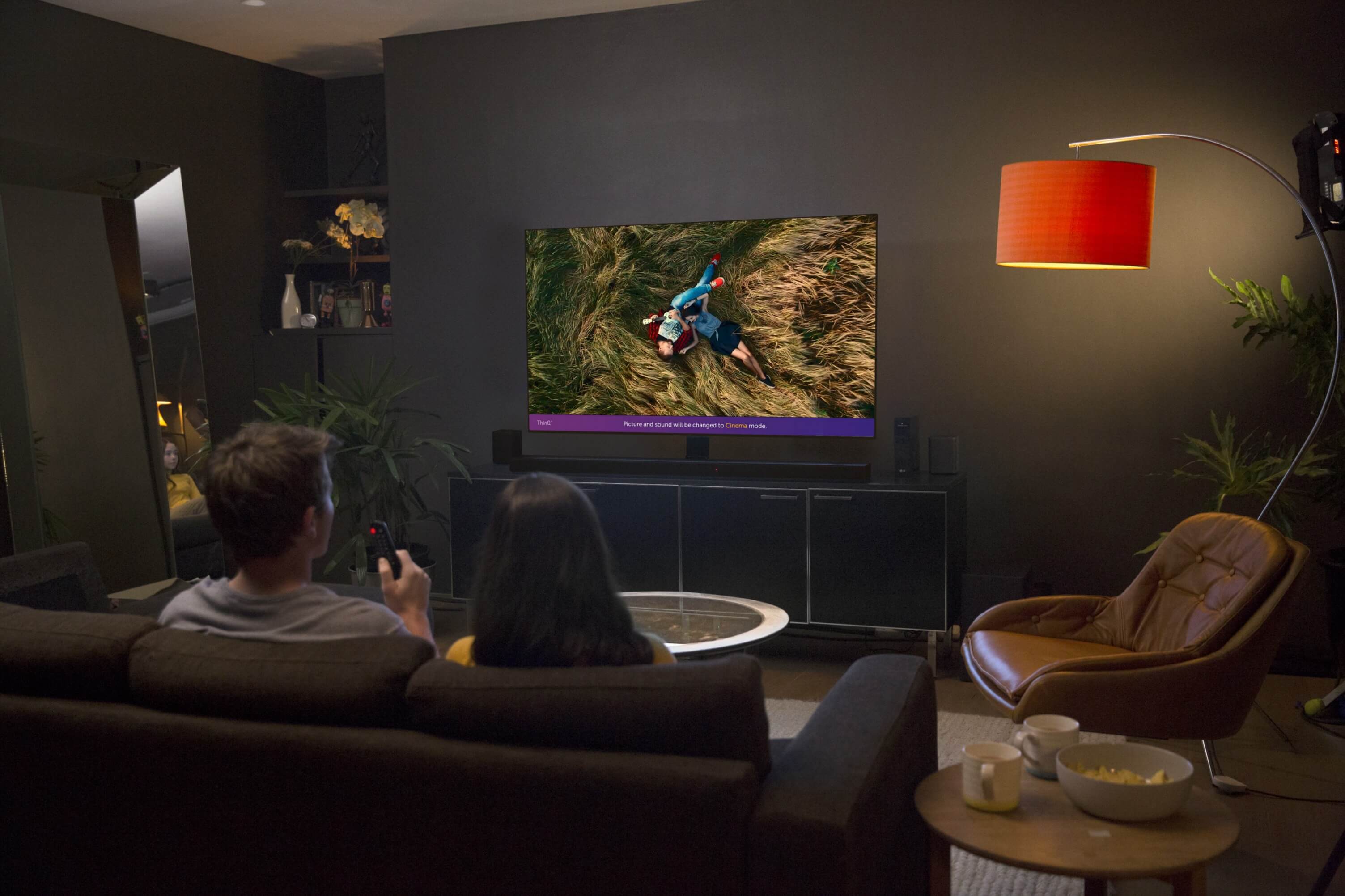 TechSpot is celebrating its 25th anniversary. TechSpot means tech analysis and advice
you can trust
.
At a launch event in Seoul, South Korea, LG put its latest TVs on the stage and will soon be putting them in stores. Maintaining its status in the premium market segment, OLED and Super UHD models make up a majority of the new options.
Ten new artificial intelligence-enabled OLED TVs were showcased ranging from 55 to 77 inches in size. Super UHD TVs ranging from 49 to 75 inches nine of which also carry AI features. LG's Alpha 9 processor with improved image rendering capabilities will make its way to the most expensive OLED models. The Alpha 7 processor will run Super UHD models.
Natural language processing for voice commands will be supported in 14 countries: Australia, Brazil, Canada, France, Germany, Italy, Korea, Mexico, Poland, Russia, Spain, the UK, the US and Turkey. Consumers from other locations are still able to make use of voice commands provided that they can speak one of the ten supported languages.
Both OLED and Super UHD models are available with Dolby Atmos. Offering 360 degree surround sound in all directions can provide a unique listening experience. To take full advantage of Atmos, a dedicated sound system is still an absolute must considering the built-in speakers on TVs are crammed inside of such small spaces, with the only exception being LG's Wallpaper TV that has a full on soundbar separate from the TV.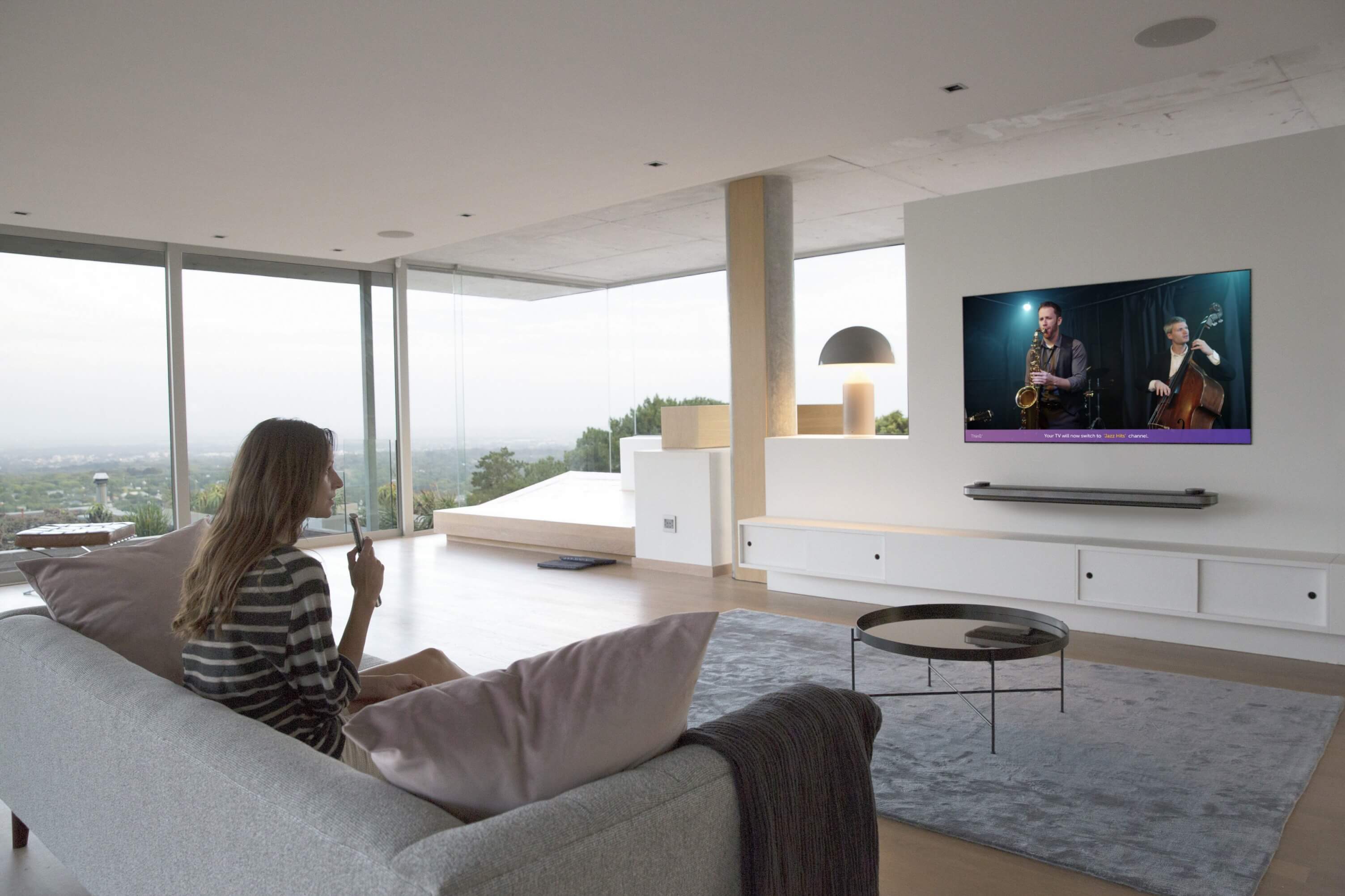 All 2018 OLED and Super UHD models now have support for Cinema HDR and Advanced HDR in addition to many other high dynamic range formats. Individual frame enhancements are applied by LG's proprietary Ehanced Dynamic Tone mapping algorithm.
Pricing for OLED models has been reduced from the original pricing of last year's models. OLED still is not comparable to cheaper LCD technologies, but those interested in it may be able to pick up a new high end TV for record low pricing later this year.
| Model | Display Size | Price |
| --- | --- | --- |
| SK8000 | 49-inch | $1,000 |
| SK8000 | 55-inch | $1,200 |
| SK8000 | 65-inch | $2,000 |
| SK8000 | 75-inch | $2,700 |
| SK9000 | 55-inch | $1,600 |
| SK9000 | 65-inch | $2,200 |
| SK9500 | 65-inch | $2,700 |
| E8 | 55-inch | $3,500 |
| E8 | 65-inch | $4,500 |
| C8 | 55-inch | $2,500 |
| C8 | 65-inch | $3,500 |
| C8 | 77-inch | $9,000 |
| W8 | 65-inch | $7,000 |
| W8 | 77-inch | $15,000 |
Shopping for a TV requires wading through lots of marketing speak, but at this point, most TVs are going to offer a very good picture at typically very affordable pricing. You can dispel some myths of buying 4K TVs by reading our guide. High end shoppers will still be paying the price of early adoption, but have the opportunity to score some discounts as time passes.
Full details for all of LG's new models can be found on their respective product pages.