Nintendo is looking for startups to build new Switch accessories
Scrum Ventures will help in the search to find attachments that 'evolve' the way you use your Switch
By Cal Jeffrey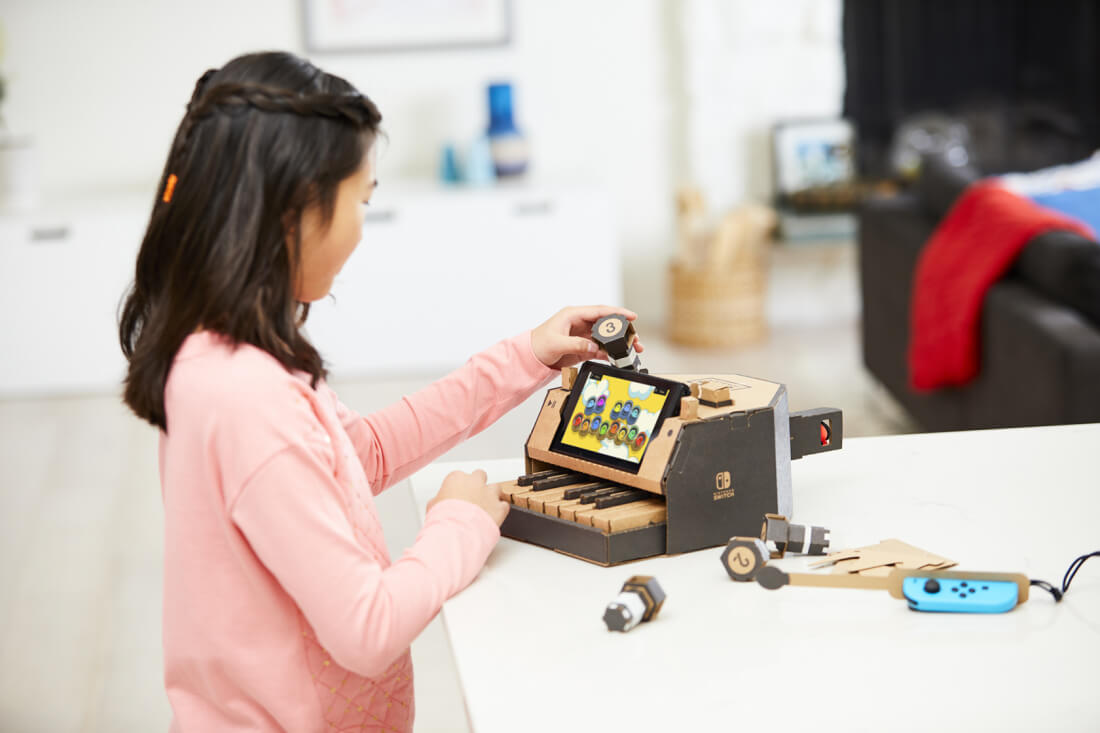 TechSpot is celebrating its 25th anniversary. TechSpot means tech analysis and advice
you can trust
.
Apparently, Nintendo does not think its Labo kits, which release next week, are going to provide enough accessory options for Switch users. They want to "evolve" the ways the device can be used.
The company just announced it is partnering with venture capital firm Scrum Ventures to seek out startups to make Switch accessories. Labo leverages the device's modular nature to allow kids (and adults) to create fun peripherals toys that go beyond video games. But that's not enough for Nintendo.
It seems the company also wants to invest in small companies or teams from larger firms, as well as university researchers, to create modular accessories that will provide the Switch with even more functionality. Nintendo is looking for those with interest in developing "components, sensors, chips, or other add-ons" for the device.
The plan is to provide capital to developers to bring their product ideas to market rather than investing in the companies outright.
"[Scrum] is seeking creative ideas that may lead to new gaming experiences for the Switch and help the device maintain strong sales momentum."
Nintendo will not actively seek out the startups but will have the final say in which products they would like to see go to market under the Nintendo brand. Scrum will look for and choose various ideas and teams, which it will then pitch to Nintendo this fall. They are specifically looking for physical products as opposed to software or games.
"We are always exploring ways to evolve entertainment," said Nintendo's Senior Executive Officer in a statement to Bloomberg. "We look forward to discovering unique technologies that add to the Nintendo Switch experiences through the program managed by Scrum Ventures."
The move is somewhat unusual in that Nintendo usually prefers to work in-house. However, the Switch and its success have driven the company to take a more experimental approach to development. Nintendo Labo is a perfect example of this experimentation.
Labo kits launch on April 20 and from the looks of it, we can expect to hear about even more interesting attachments this fall.